How to Collaborate in Pages for MacOS Sierra
Here is a guide on how to use Collaboration in Pages with MacOS Sierra. With the release of MacOS Sierra, Apple has introduced a couple of different features to open their iWork suite up to collaborative use.
Collaboration is an excellent resource to have especially when so much work is able to completed online with shared documents. With this new beta feature, Apple is ensuring that you are able to keep working on projects with your peers from right within your iWork app.
How to Collaborate in Pages for MacOS Sierra
Here are the steps in order to enable collaboration and maintain a working document with someone else.
Watch the above video for more information on how to collaborate in Pages.
Invite Others to Collaborate
When you are ready to create a new document for collaboration within pages, you can start it from your Pages application or from iCloud.com using the web version of iCloud.
You must ensure that your Mac is signed in with your current iCloud account that you plan on sharing from and that iCloud Drive is enabled in System Preferences under Accounts.
When you have created your new document and are ready to invite someone else, look for the icon in the tool bar of a person with a plus. You will also see the word Collaborate. Clicking this will allow you to add another Apple ID (or more) to start collaborating on this document.
Pages creates an iCloud link for your file (due to it being on iCloud Drive) and will send that shared link to your peer. You will have the option to send the invite in a variety of ways including Mail, Messages, Twitter, Facebook, Airdrop and more. This is very similar behavior to how Apple handles Calendar invites.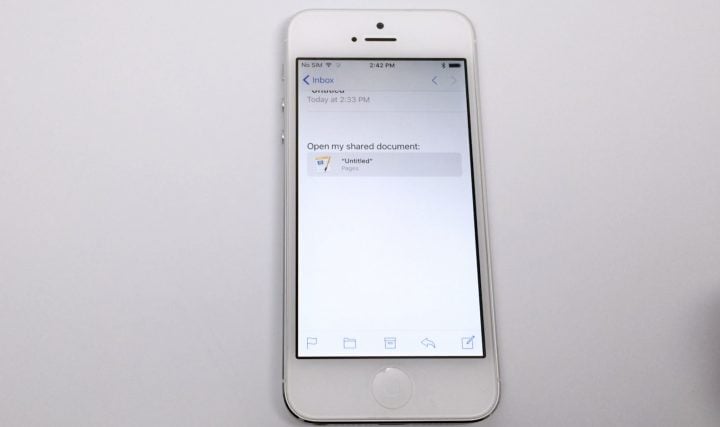 Your peer should receive an invite and be able to open the document and begin their own work on it, in real time collaboration.
How to Use Collaboration in Real Time
One of the chief uses for collaboration is so we can work in real time with our partners perhaps during a meeting or a brain-storming session. Fortunately in this new beta release, we are able to identify who is making edits on the document and be able to interact while it is happening.
When you are working on the document with one of your peers, you will see that they have joined in an in-window notification. You will also be able to see their cursor represented by a different cursor color and also will see any changes or additions they make.
You may want to only have certain invitees be able to only view changes made to the document and not necessarily be able to change things themselves. When you click the Collaboration tab again you will see that you have access to Sharing Permissions.
You can change the Access to the Document or Permissions for editing or viewing only. This will give you control over who has control over the document and may be useful in various circumstances.
Other collaboration tools include Track Changes which will lock users from performing changes on iCloud.com yet still allow you to make edits on the computer or iOS.
You also can add Comments to the document by clicking the Comment button to the left of Collaborate. This will allow you temporarily add a note to a particular part of the document.
Collaboration is a nearly essential requirement for business documents and is a welcomed addition to Apple's iWork suite. As stated, the collaboration portion is still in beta yet with continued use and feedback from its users.
12 New macOS Sierra Features Worth Upgrading For
Siri on Mac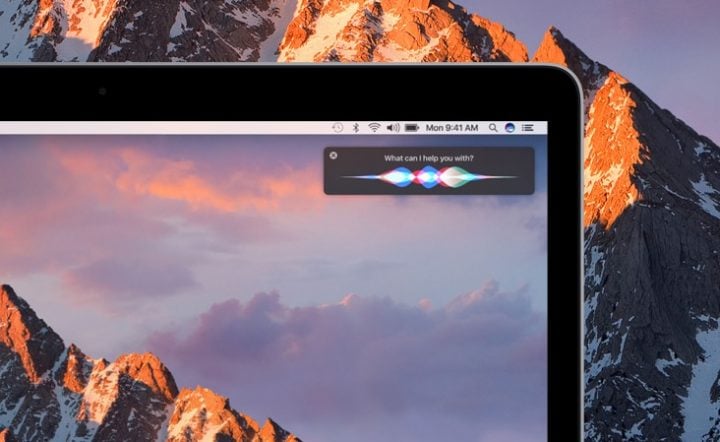 With macOS Sierra you now get access to Siri for Mac. This brings the personal assistant you are used to using on your iPhone and iPad to your computer. There is no access to Siri on OS X El Capitan.
Siri for Mac can do almost all the things you already use it for on your iPhone, but now it can delivery many more features that will help you be more productive.
You can use Siri to send a message while you are working on something important, but that's not all. Siri for Mac can help you locate files and you can even have Siri narrow down those files as you search for them.
When you find a Siri result that you need to keep handy, you can pin it to the Notification Center so you can quickly access it again. When you find an image, result or other item of interest with Siri, you can drag and drop it into a document.