How to Disable the Galaxy S10 Dynamic Lockscreen Arrows
The Samsung Galaxy S10 and Galaxy Note 10 have several neat features, one of which is a dynamic lock screen. Essentially putting videos or animated pictures (GIF's) on your lock screen.
However, the recent September and October update added lockscreen arrows on the Galaxy S10 screen, and here's how to get rid of them. We're seeing a lot of complaints and questions about the arrows on the screen, and here's what you need to know to disable them.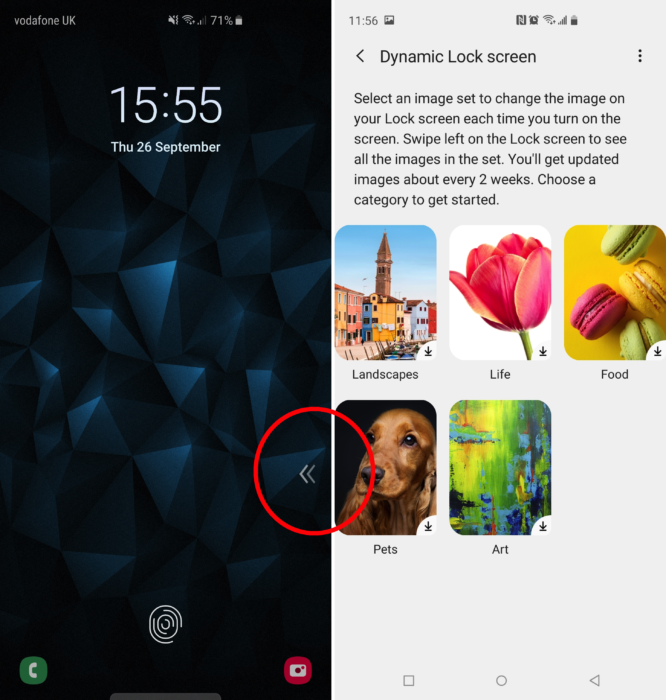 Basically, Samsung added two small arrows to the bottom right side of the Galaxy S10 lockscreen, which move and catch your attention in an effort to show owners this new feature. And while that's nice, swiping doesn't do anything and the arrows are still there the next time you use your phone.
These arrows started appearing in October 2019 on the Galaxy S10, S10+, S10e and even the Galaxy Note 10. While it's neat to have a moving "dynamic" image on the lock screen, one that even changes every single time you unlock your phone, it isn't for everyone. If you'd rather keep the lock screen or background you already have and just get rid of the arrows, here's how.
Instructions
Pull down the notification bar and tap the gear-shaped Settings button
In Settings, select Lock Screen
Scroll down and Uncheck Dynamic Display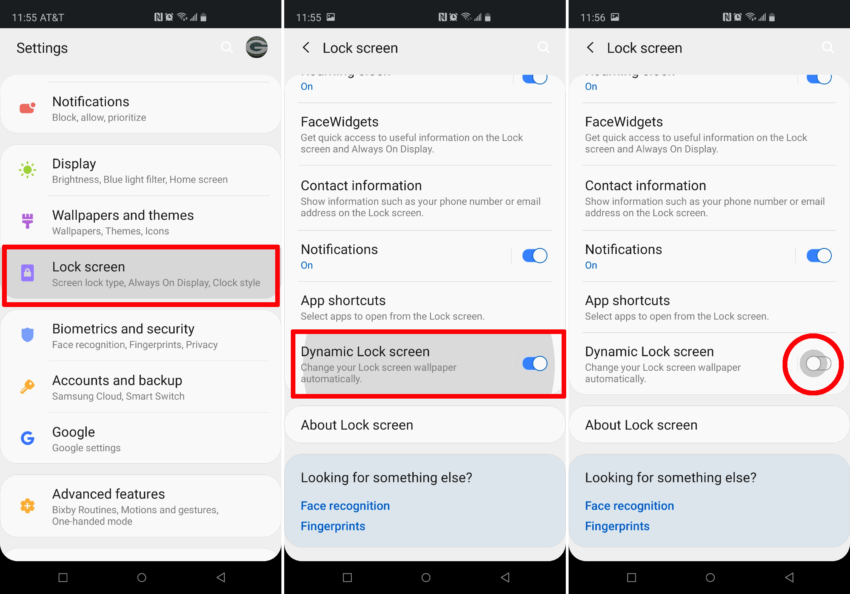 Owners can swipe on the arrows and go into the "Dynamic Display" settings menu and look at their options. Samsung has some pretty wallpapers you can use. However, there's no easy and apparent way to say "No Thanks" and get rid of the arrows.
Just head into settings and disable the feature completely and you're all set. You can also Select the dynamic lock screen option in settings and disable it from inside the setting itself if you'd like.
There is a third option, too. If you want to occasionally use this but don't want those arrows on your lock screen, simply toggle the dynamic lock screen option off, then back on. Now, you won't have any arrows on your screen but you can still swipe over and customize it when and if you want.
For any and all other questions, here's how to change and customize the Galaxy S10 Lock screen and wallpaper. And if you're dealing with other issues read our common Galaxy S10 problems & fixes guide.