How to Disable the Pixel 2 Always-On Display
Whether it's just distracting or you want better battery life, this guide will explain how to disable the Pixel 2 and Pixel 2 XL always-on ambient display. The small area of the screen that stays on 24/7 with at-a-glance information. Thankfully it's something we can turn off in settings.
As more users get their new phone many will have questions and concerns. We have a guide detailing the first 10 things owners should do, and one is to turn off this feature.
Read: 20 Best Pixel 2 XL Cases
When you turn off the Pixel 2 screen, it's still on. A small area displays the time, date, incoming notifications and more. The always-on or adaptive display is a feature many enjoy, but some might want to disable it.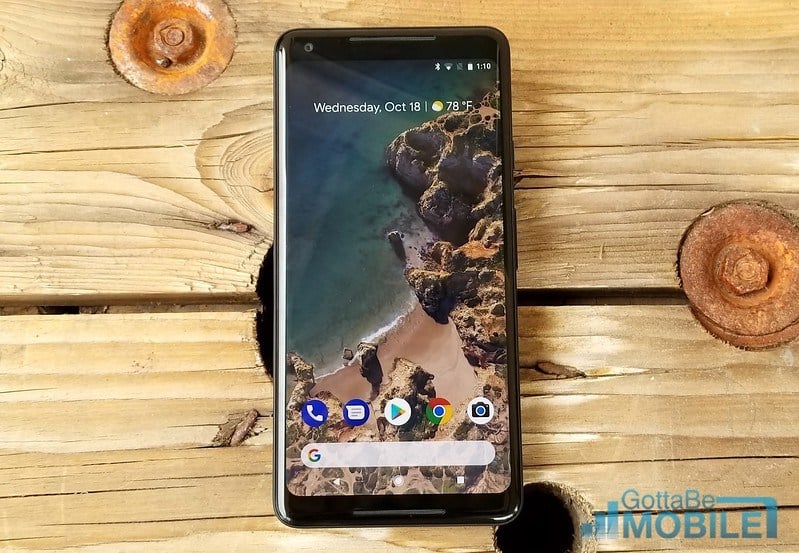 How to Disable the Pixel 2 Always-On Display
Being a Pixel smartphone with stock Android there aren't a lot of customization options like you find on a Samsung Galaxy. However, Google added a few different options to the "Display" section in settings. This is where you'll want to start.
To disable the always on display feature we quickly need to head into Settings > Display > Advanced and scroll down to Ambient Display. From here, just switch off the Always on option. It's that simple. Here are more details and some screenshots to help you disable it.
Pull down the notification bar and hit the gear-shaped settings button
Find and select Display
Tap on Advanced to see more settings
Scroll down to the bottom and tap on Ambient Display
Now just turn off the Always on switch
It only takes a few taps in settings to disable this feature. Now the screen will completely turn off and show nothing. You can choose the "lift to check phone" option once you disabled the always-on screen. This way it turns on when you pick it up but isn't turned on 24/7.
This can potentially increase battery life by keeping the screen completely off when the phone is not in use.
Should You Do This?
While turning this feature off might be helpful, there are a few reasons to keep it. Studies have shown that the average smartphone user turns their screen on over 140 times a day. Typically just to check the time, date, or see notifications. By keeping Google's ambient always-on display feature enabled, you won't have to keep turning the screen on. This information is available at-a-glance and may actually increase battery life.
That said, some turn it off for other reasons. It might be distracting at night, at work, or in a movie theater. If so, follow the quick steps above and get rid of it.
Most manufacturers claim the always-on display uses less than 5% battery life throughout an entire 8-hour work day. So while every bit can increase battery life, we doubt this will make a noticeable impact for you. Whether you want to turn it off or not is up to you.
And finally, for those concerned about display problems or burn-in, Google has an answer for that too. The always-on display moves a tiny bit every few minutes, never staying in the same place. That way different areas of the screen get turned on and off during the day. Preventing burn-in or other potential problems later down the road. So, choose what works best for you and enjoy. While you're here, consider one of these best Pixel 2 screen protectors.
10 Best Google Pixel 2 XL Screen Protectors
Google Power Support Tempered Glass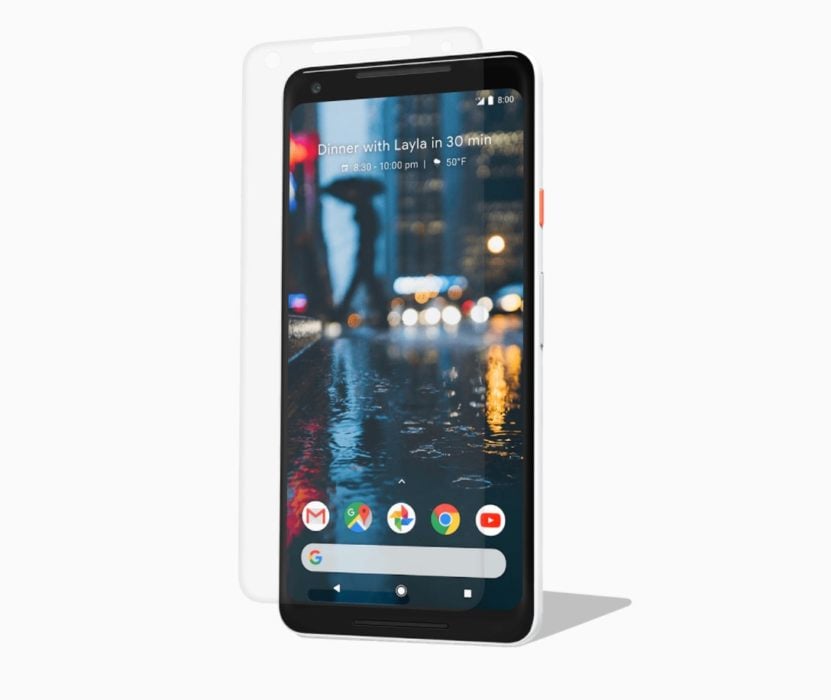 First up is a tempered glass screen protector from Google themselves. The company partnered with Power Support to create a precision cut piece of strengthened and hardened glass for its new phones.
Google's screen protector is all glass with a subtle curve to match the Pixel 2 XL design. It's a dry application, using nothing but an adhesive that comes pre-installed on the glass. Simply line it up, lay it down, and squeeze out any air bubbles.
Additionally, Google's tempered glass has extra coatings to prevent fingerprints, dirt, and oil from our hands. Then, there's an added layer for extra scratch-resistance. It's a little more expensive than most, but coming right from Google ensures a good experience.

As an Amazon Associate I earn from qualifying purchases.