How to Find the iPhone 11 in Stock
The iPhone 11 and iPhone 11 Pro models are selling out for release day delivery in some colors, storage options and on specific carriers. If you missed out on getting the specific new iPhone you want, you can keep an eye out for new stock, alternative places to order and the potential for in-store stock.
The Purple and Green iPhone 11 models are slipping into October delivery times and the Midnight Green iPhone 11 Pro and Pro Max are slipping as well. The stock conditions will only get worse as the pre-order period goes on, so if you find the model you want in stock it's a good idea to order.
Apple still offers many new iPhone configurations available for release day delivery, but this varies based on carrier and the color you want. Some of the models may not ship until October but are available for in-store pickup.
If you missed out this morning and are seeing shipping delays, there are some things you can do to find the iPhone 11 in stock without waiting in line at Apple, Best Buy or a carrier store on Friday, September 20th.
Starting today and into next week, you will want to track iPhone 11 and iPhone 11 Pro stock at Apple, carriers, and retailers to see if you can ding one in stock for release day delivery or pickup.
In this guide, we will help you find an iPhone 11 in stock at Apple, at carriers and at retailers that may still offer your preferred configuration for pickup. Don't bother calling a store to find an iPhone 11 in stock. You should pre-order online where you can see the estimated delivery date.
How to Find the iPhone 11 in Stock
Open the Apple website and choose the iPhone 11 configuration that you want to see if it is in stock. You can also use the Apple Store app on your phone to check the stock. This is a good place to start, but it isn't the only place you can get an iPhone 11 or iPhone 11 Pro from with release date delivery. In the app or on the website you just need to choose the location you want and then see if it is listed as available for delivery or pickup on release day.
If you strike out there, and don't want to wait a few weeks for delivery, you can check at your carrier. Simply open up your carrier's app or click on the links below to get to the new iPhone pages and then you can pick your color, model and storage to see if you can get a release day delivery. While the purple iPhone 11 with 64GB on Sprint is no longer available for pickup at my local Apple Store and it isn't shipping until early October from Apple, Sprint says they can get it to you on September 20th. Check the iPhone 11 and iPhone 11 Pro stock at carriers below;
If you buy from a carrier, you may even get a better deal. Sprint offers a free iPhone 11 with eligible trade, AT&T offers up to $300 in a prepaid credit card and Verizon offers a free iPhone 11with trade and a new line. Check out the best iPhone 11 deals for more information.
You should be able to see the iPhone 11 delivery date estimate before you check out at every carrier. If the date is too far out, you can go to another option — retail stores. Walmart, Best Buy and some membership stores allow you to buy the new iPhone 11 with release date delivery even though Apple's estimates are further out.
In short, there are a lot of ways to find an iPhone 11 or iPhone 11 Pro in stock even if the Apple website shows that it is out of stock. With Walmart, you can even save $50 to $100 and choose delivery or in-store pickup depending on your carrier.
3 Reasons to Pre-Order iPhone 11 & 4 Reasons to Wait
Pre-Order If You Want Your New iPhone ASAP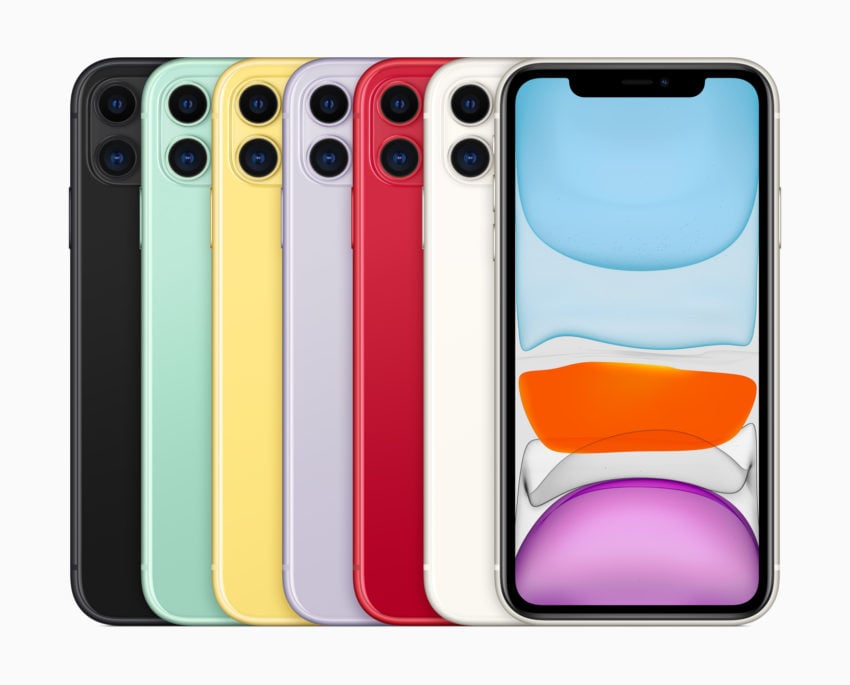 If you want to get your hands on the iPhone 11, iPhone 11 Pro, or iPhone 11 Pro Max next week you'll probably want to put in a pre-order when they go live on Friday.
The devices might not sell out completely, but there's a very good chance we see some (if not all) shipping dates get pushed into late September and/or October. 
If you want a guaranteed delivery on or around September 20th, you'll want to put in a pre-order through Apple or your carrier as soon as the clock strikes Midnight on Friday. 
If you don't put in a pre-order, and shipping times slip for the model you want, you'll have to wait in line next week or wait several weeks for your new phone to arrive. 

As an Amazon Associate I earn from qualifying purchases.