How to Fix Bad Nexus Android 6.0 Battery Life
If you're running into Nexus Android Marshmallow battery life problems you're in the right place. Here we'll show you how to fix bad Android 6.0 or Android 6.0.1 battery life on Nexus 6, Nexus 5, Nexus 7, and more.
On September 29th, Google confirmed plans to roll out the Nexus Android 6.0 Marshmallow update to Nexus users on October 5th. On October 5th, Google kept its promise and started the Android 6.0 Marshmallow release for Nexus 6, Nexus 5, Nexus 7 2013, Nexus 9, and Nexus Player.
In December Google rolled out Android 6.0.1 which brings new features and fixes to Nexus devices. More recently Google rolled out a February security update. That update is still rolling out which also means that we expect complaints about problems to pick up in the days and weeks ahead.
Nexus Android 6.0 problems continue to emerge and they include complaints about bad Nexus Android 6.0.1 battery life. This isn't surprising.
Abnormal battery drain is a common software problem and it always shows up for Nexus users after an Android update's release date
Android 6.0.1 Marshmallow battery issues are currently isolated but do we expect them to grow as more people download the Android 6.0 or Android 6.0.1 Marshmallow update on their Nexus smartphone or tablet.
How to Fix Bad Nexus Marshmallow Battery Life
We want to help you solve your bad Nexus Android 6.0 or Android 6.0.1 Marshmallow battery life problems.
This guide delivers help to get better battery life for Google's Nexus 6, Nexus 6x, Nexus 5x, Nexus 5, Nexus 7 2013, and Nexus 9.
Find Apps Killing Your Battery
If you start noticing weird battery drain on your Nexus phone or tablet, the first thing you're going to want do is start yelling at Google is check your applications. While it's easy to blame Google and Android 6.0 for your problems, there's a chance it's a rogue app that's hogging your Nexus' resources.
The first place you're going to want to look is the Battery section of your device's Settings. Android 6.0 Marshmallow comes with a powerful battery usage tool that will allow you to keep track of your apps and services.
The operating system will break down how much battery an app or service is using. Marshmallow's battery usage tool breaks it down even further than Lollipop and allows you to monitor features like the camera and flashlight.
This will allow you to track down applications that might be using the camera too much. Snapchat is one potential culprit. Keep an eye on what's draining your battery and how it's draining your battery and then make adjustments. Disabling permissions inside of an app (camera, location) could help prevent drain.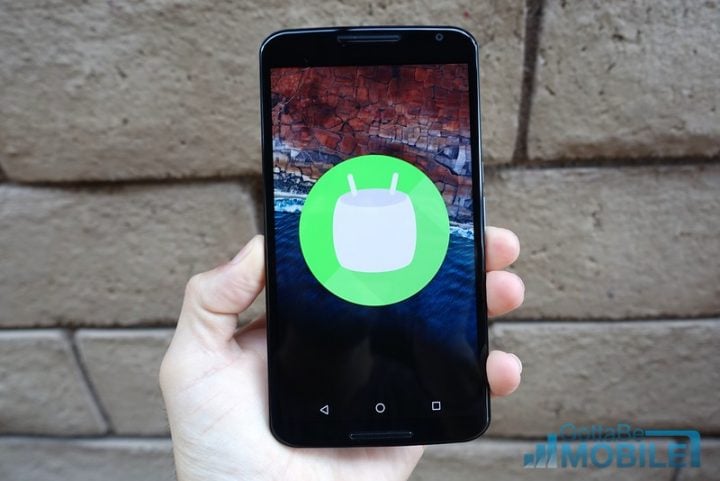 If you can't figure it out, you'll want to try reinstalling the application that's causing problems. This has worked for us, and many other Android users in the past, and it's worth a shot if you've been able to pinpoint the app causing trouble.
If the app is still acting up after the reinstall, you might need to find an alternative or better yet, alert the developer to the problem.
If you're confident that it's an app killing your power but you can't figure out which one it is, try booting into Safe Mode. Safe Mode will disable third-party applications and that will allow you to narrow your search. Here's how you boot the boot your Nexus into Safe Mode:
Ensure your device's screen is on, then press & hold the Power button.
Touch & hold the Power off option in the dialog box.
Touch OK in the following dialog to start safe mode.
(One other note: Use apps like Google Maps and Waze sparingly. They have a tendency to kill your battery life.)
Restart Your Nexus & Do It Regularly
If you haven't restarted your Nexus smartphone or tablet in awhile, try restarting it to see if that helps. Hold down the power button and then hold it on again to power it back on.
You shouldn't let your device shut off on its own more than a few times a month. Keep it charged, restart it on occasion, and your battery life could benefit.
Disable Unnecessary Services
If your apps are functioning properly and a simple restart doesn't do the trick, try disabling unnecessary services on your Nexus phone or tablet. Disabling connections and other services when you aren't using them could save you some battery life.
We highly recommend shutting off Wi-Fi connectivity, Bluetooth, NFC, GPS, and cellular data when you don't need them turned on. You can turn those off from the Nexus' quick settings menu or you can turn them off from regular Settings menu.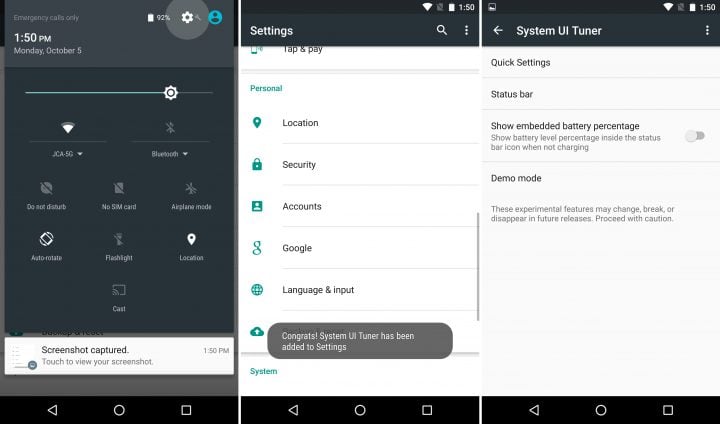 If you're in a poor service area, try flipping on Airplane Mode. Airplane Mode will kill all of your device's settings but it could prevent drain.
When your phone or tablet is searching hard for a connection, it can suck up a ton of battery life. That's something to keep in mind if you notice that your device is struggling to gain a connection.
Manage Your Screen
Start managing your display.
Your Nexus features sensors that help it determine the appropriate brightness level. Sometimes the sensors work perfectly, sometimes they don't.
Try shutting auto brightness off. To make this happen, go into Settings > Display and flip off Adaptive Brightness. You'll need to manually adjust your screen's brightness but that is very easy to do via the toggle in the Quick Settings pull down menu.
You can always switch Adaptive Brightness back on if you don't want to deal with manually adjusting the brightness of the screen.
Try Using Another Launcher
You could also try using another launch. The Google Play Store is full of choices though the Nova Launcher is probably our favorite. Give it, or another launcher, a shot. You might notice some improvements. You can always go back if you don't think it's having a big effect on your battery life.
Clear Your Cache Partition
If none of those work, you can take some more drastic steps towards fixing your bad Nexus Android 6.0 or Android 6.0.1 battery life. One of those steps is clearing the cache partition.
This has had a positive effect for many Nexus users in the past and it's worth a shot if a fast fix doesn't work. Here's how to clear your cache partition:
Press and hold Power and Volume Down buttons simultaneously until you see something other than Google on the screen.
You should see a large arrow at the top of the screen.
Tap Volume Down repeatedly until you see Recovery in the arrow.  Then tap the Power button.
You should see an android on his back, chest open with a red triangle and exclamation mark.
While holding Power button tap Volume Up once then release Power.
You should now see a list of items at top of screen.
Tap Volume Down until the item to erase or wipe the cache partition is highlighted.  Then tap Power button to initiate.
Status messages will appear at the bottom of the screen.  Be patient because it can take 10-15 minutes to complete.  When done restart the Nexus.
It's an involved process so you should set aside some time to get it complete.
Downgrade to Another Version of Android
If that doesn't work, you could try downgrading to another version of Android. We recently put together some instructions on how to do this and it could help you if your Android Marshmallow battery life leaves something to be desired.
Factory Reset Your Nexus
If nothing works, you can try factory resetting your Nexus. This will wipe everything from your phone or tablet so it should only be used in dire circumstances after a backup of your precious files and data has been made.
Google's put together an extensive guide that outlines the proper way to factor reset Nexus smartphones and tablets. We recommend heading over there to take a look at the information before you take the plunge and factory reset your Nexus.
Other Resources
If nothing works, you can contact Google about a potential replacement. If you're under warranty, you might be able to get the company to send you a new device.
Before you do that though, try tracking down another fix. Google's Nexus Help Forums are a great place to start and there are tons of helpful users on XDA-Developers. Take a look at those if none of these tips and fixes work.
10 Nexus Android Marshmallow Release Date Tips
Your Nexus Android 6.0 Marshmallow Release Date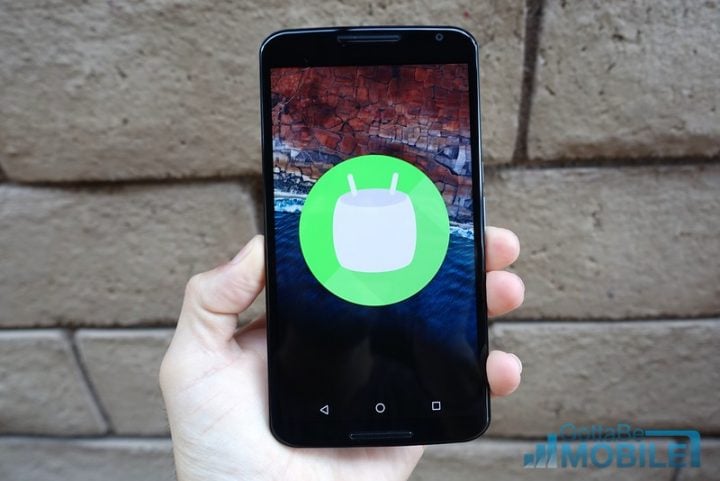 Today is the first Android 6.0 Marshmallow release date for Nexus users. But unless you install it manually, there's a very good chance you won't see the update arrive for your Nexus 5, Nexus 6, Nexus 9, Nexus 7, or Nexus Player.
While it would be nice if Google rolled out Android 6.0 to everyone at the same time, that's not how Google roll outs work. Predicting your exact Nexus Android 6.0 release date is going to be close to impossible. So is predicting your Android 6.0 Marshmallow release time.
Android updates can appear at all hours of the day. We've gotten prompts at 8:30AM and we've gotten them at 11PM. Updates roll out randomly in stages and Google's already confirmed Android 6.0 will follow standard procedure.
If you're not familiar with Google's Nexus Android roll out process, here's a Google engineer describing the roll out process in great detail. You're going to need to remain patient and check your device a couple of times a day.
Google's Android roll outs typically take a few weeks so it could be a few days or even a few weeks before you see the prompt for Android 6.0.

As an Amazon Associate I earn from qualifying purchases.