How to Fix OnePlus 7 Pro Fingerprint Scanner Problems
In this guide we'll help you fix some common OnePlus 7 Pro fingerprint scanner problems. While OnePlus' new phone has a lot to love, it isn't perfect, and we're seeing a few reports that the fingerprint scanner isn't very fast, gets errors and false readings, or can sometimes go off in a pocket. Here's how to fix all of those.
The OnePlus 7 Pro has a unique under-display fingerprint sensor that takes a photo of your print through the screen, which allows for the bezel-free screen. And while it's neat, you may experience a few issues. These quick and simple tricks will help you make the OnePlus 7 Pro fingerprint scanner more accurate, faster, and work every time.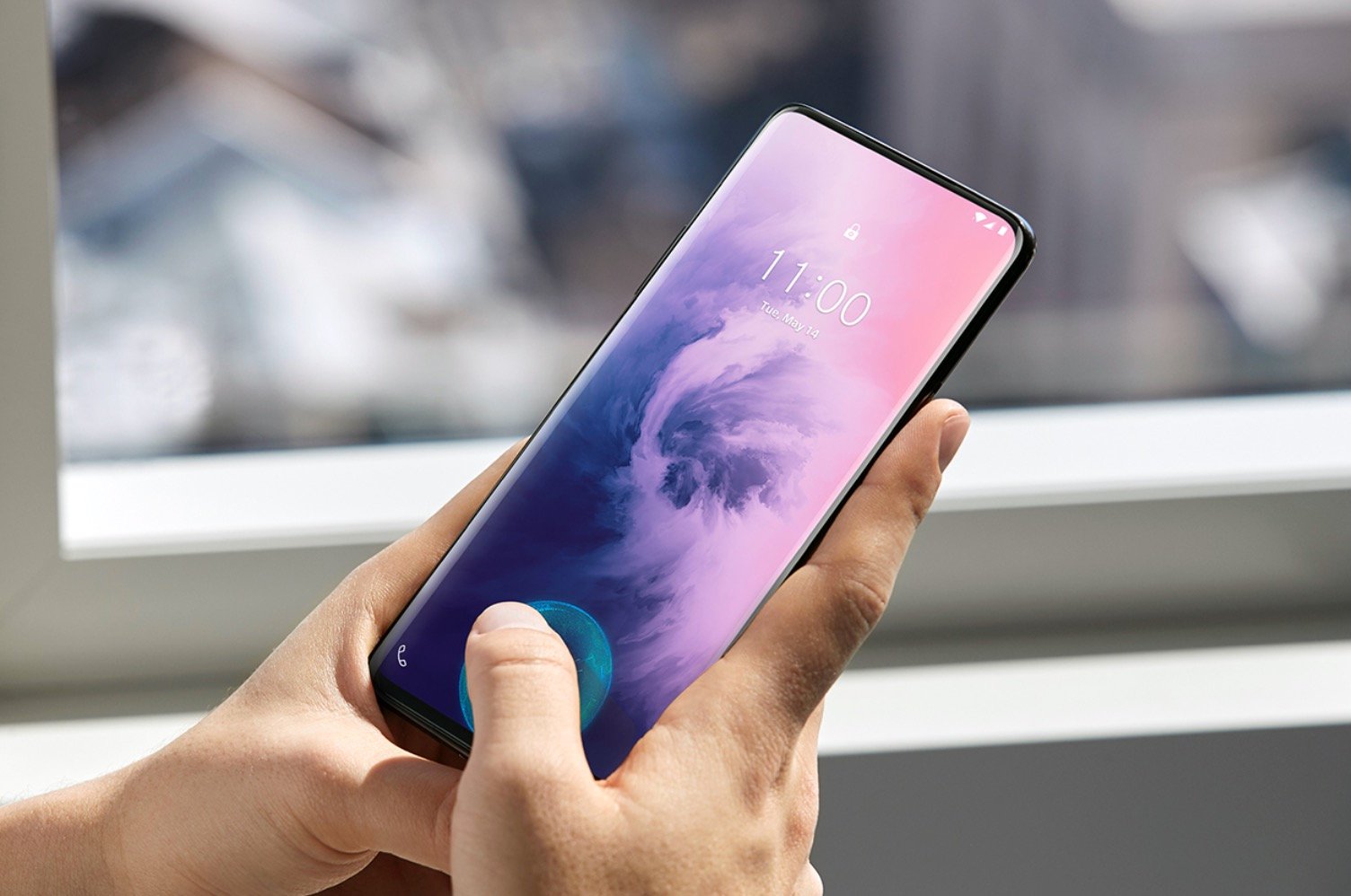 How to Fix OnePlus 7 Pro Fingerprint Scanner Problems
Go to Settings > Security & lockscreen > Fingerprints > and delete your saved fingers
Now, re-add your main fingerprint again and hold the phone naturally like you do every day. Do this in a dim room, NOT outdoors.
Change your angle, direction, and placement several times during the learning process
Complete the entire process and you're all done (Do this after you add/remove a screen protector)
For better accuracy do it again, add the same thumb THREE times
OnePlus claims that every time you unlock the phone it learns more about your fingerprint, or saves areas that it deems "new", which means it should improve over time. This means you'll want to register a print once, and never delete it so the system can continue to learn. However, if you're dealing with problems a few months into owning the phone, it's worth starting over.
Furthermore, the OnePlus 7 Pro fingerprint scanner lights up your finger and takes a photo. If you're getting errors at night or when it's dark, it's because it can't see. To combat this do the "learning" process in an average-lit room, so it learns in less than ideal situations. That way it'll work great at night, or outdoors.
How to Improve OnePlus 7 Pro Fingerprint Recognition
Next, Completely save your main finger three times, and then you're going to check the system in settings for which of those three fingerprint registrations is the best one. The software actually TELLS you which one is the best. Here's how:
Go to Settings > Security & lockscreen > Fingerprints
Tap on Check added fingerprints
Scan your finger and see which of the 3 prints it recognizes most
It will say Fingerprint 1, 2, or 3
This is your best scan, you can now delete the other two
Basically, the scan with the most accurate and secure results is the finger the software will show during this testing phase. Delete the other two, and you're all done.
Additionally, we recommend owners go back in and repeat this process for their left or secondary thumb. Scan it completely three times, then only keep the best scan and again delete the other two. This essentially gives your phone multiple fingerprint scans to read from and you only keep the best one, if that makes sense.
You can also go into settings and search for "pocket" and turn on the pocket detection, that way the scanner doesn't accidentally go off and try to read your pants pocket. This will save battery life too. That's all you need to know, folks. Before you go get a case for the OnePlus 7 Pro and maybe a screen protector so that fingerprint scanner stays nice and scratch-free.