How to Prepare for the Battlefield 5 Beta
The Battlefield 5 beta release date is just a few days away which means Xbox One, PlayStation 4, and Windows users should start preparing for its arrival.
EA DICE's highly anticipated open Battlefield 5 beta officially kicks off on September 6th though you can play the beta a few days earlier than that if you pre-order. Those who pre-order a copy of Battlefield 5, or have an EA Access or Origin Access subscription, will gain access to the beta starting September 4th.
The open beta isn't the full game, but those who take part can expect to play across several maps and game modes including the brand new Grand Operations.
The Battlefield 5 beta also includes a five-part Shock Troops Tides of War chapter and those who finish the chapter will earn an exclusive in-game Dog Tag for use in the official game when it arrives this November.
With the release on the horizon, it's time to start preparing for launch. In this walkthrough we'll take you through some tips that should help you get into the action quickly when the beta starts up next week.
Decide if You Want Early Access
If you want to play the beta a few days early you'll need to make a decision in the near future.
There are a few ways to get early access to the Battlefield 5 beta on September 4th. The easiest way is to pre-order a copy of the game.
If you decide to pre-order, you've got a couple of options: The standard version or the Deluxe Edition. The Deluxe Edition comes with some perks including an early release date in November.
You can also subscribe to EA Access on Xbox One or Origin Access on Windows PC. Unlike pre-orders, where most retailers won't charge until the game ships, these are memberships with upfront costs.
That said, EA Access and Origin Access members get the earliest Battlefield 5 release date in November.
Pre-Load
If you want to get into the action as soon as possible you'll want to pre-load the beta ahead of its release date on September 4th and September 6th.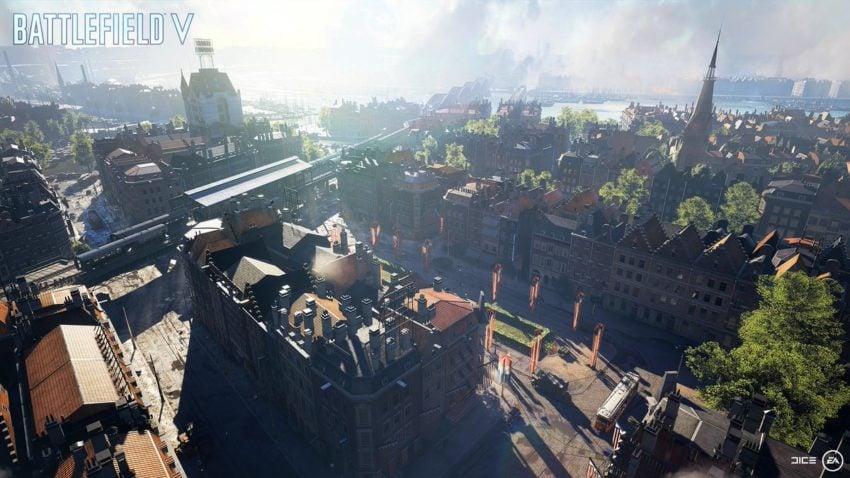 EA DICE says the Battlefield 5 pre-load load starts on September 3rd at 8:00 UTC. This will let you get into the game the second the servers go live.
Free Up Space
In order to play the Battlefield 5 beta you're going to need to clear up space on your internal storage.
We don't know how big the Battlefield 5 beta is just yet, but given what's on board and the size of previous betas (the Battlefield 1 demo was 6.5GB for PS4, 6.2GB for Xbox One, and 7.1GB for the Windows PC), it should require a nice chunk of space. DICE recommends having 50GB of free space available on Windows devices.
If you're nearing the threshold, now would be a good time to comb through your internal storage and delete games and files you no longer need. This will ensure that you have plenty of space for the beta.
Once the pre-load goes live, we recommend running a wired cable to your console or PC for the download. This could help your download speeds.
Check the PC Requirements
If you're planning to play the game on Windows PC make sure you take a look at the minimum and recommended requirements. If your PC doesn't meet the minimum specs, it will run poorly or, in some cases, not run at all.
Minimum Specs
OS: 64-bit Windows 7, Windows 8.1 and Windows 10
Processor (AMD): AMD FX-8350
Processor (Intel): Core i5 6600K
Memory: 8GB RAM
Graphics card (NVIDIA): nVidia GeForce GTX 1050/GTX 660 2GB
DirectX: 11.0 Compatible video card or equivalent
Online Connection Requirements: 512 KBPS or faster Internet connection
Hard-drive space: 50GB
Recommended Specs
OS: 64-bit Windows 10
Processor (AMD): AMD Ryzen 3 1300x
Processor (Intel): Core i7 4790 or equivalent
Memory: 12GB RAM
Graphics card (NVIDIA): nVidia GeForce GTX 1060 6GB
DirectX: 11.1 Compatible video card or equivalent
Online Connection Requirements: 512 KBPS or faster Internet connection
Hard-drive space: 50GB
Download the Latest Drivers
If you're playing the game on a PC using an NVIDIA graphics card, you'll want to download the latest drivers.
NVIDIA's released Game Ready Drivers (399.07 WHQL) for the Battlefield 5 open beta and they'll help your PC deliver the best possible experience. Supported cards include:
NVIDIA TITAN Series
NVIDIA TITAN V, NVIDIA TITAN Xp, NVIDIA TITAN X (Pascal), GeForce GTX TITAN, GeForce GTX TITAN X, GeForce GTX TITAN Black, GeForce GTX TITAN Z
GeForce 10 Series
GeForce GTX 1080 Ti, GeForce GTX 1080, GeForce GTX 1070 Ti, GeForce GTX 1070, GeForce GTX 1060, GeForce GTX 1050 Ti, GeForce GTX 1050, GeForce GT 1030
GeForce 900 Series
GeForce GTX 980 Ti, GeForce GTX 980, GeForce GTX 970, GeForce GTX 960, GeForce GTX 950
GeForce 700 Series
GeForce GTX 780 Ti, GeForce GTX 780, GeForce GTX 770, GeForce GTX 760, GeForce GTX 760 Ti (OEM), GeForce GTX 750 Ti, GeForce GTX 750, GeForce GTX 745, GeForce GT 740, GeForce GT 730, GeForce GT 720, GeForce GT 710, GeForce GT 705
GeForce 600 Series
GeForce GTX 690, GeForce GTX 680, GeForce GTX 670, GeForce GTX 660 Ti, GeForce GTX 660, GeForce GTX 650 Ti BOOST, GeForce GTX 650 Ti, GeForce GTX 650, GeForce GTX 645, GeForce GT 645, GeForce GT 640, GeForce GT 635, GeForce GT 630, GeForce GT 620, GeForce GT 610, GeForce 605
Check Your Memberships
The Battlefield 5 beta requires a persistent internet connection and you'll need an PlayStation Plus or Xbox Live Gold membership to play the beta online against other players.
Now is a great time to check your membership to ensure that it's still in good standing. Most times the membership will auto renew, but sometimes they won't. Renewing your membership should only take a few minutes.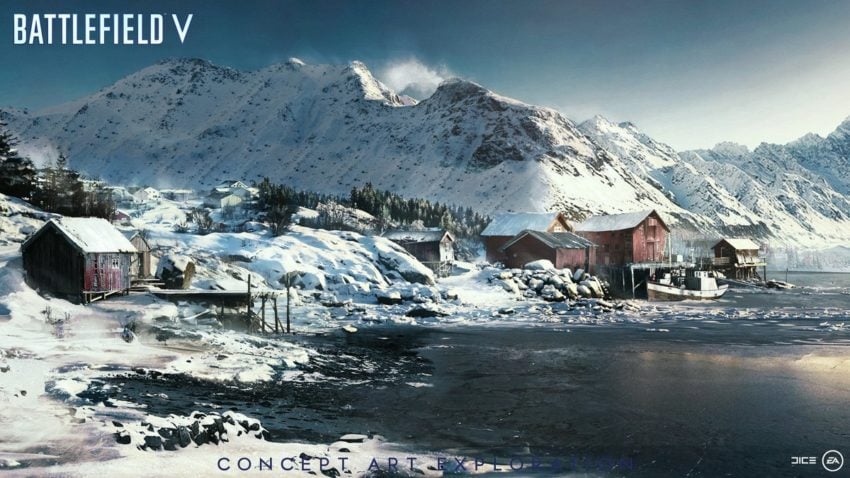 EA also says the Battlefield 5 open beta requires an EA Account. If you don't have an EA Account, you'll want to signup for one right now.
Follow Battlefield & Join Forums
This is a beta which means there are going to be issues. We don't know how EA will handle updates and server downtime so you'll want to monitor social media and forums for those announcements.
If you're on Twitter you should follow the official Battlefield account for announcements pertaining to the beta. EA will also make announcements on the official Battlefield forums so we recommend monitoring and/or joining the forums. You'll also want to provide feedback about the beta on the forums.
The Battlefield and Battlefield 5 Reddits are also a great place to keep track of announcements, complain about bugs, and find players to play with.
2 Reasons to Buy Battlefield 5 & 6 Reasons to Wait
Buy If You Want a Game to Play for the Next Year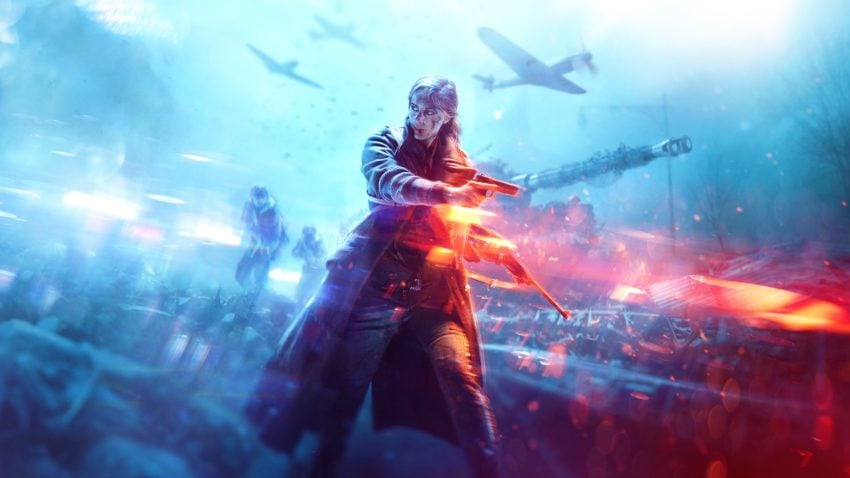 If you're looking to get a huge bang for your buck, think about investing in Battlefield 5.
Unlike Call of Duty and other first person shooters, Battlefield 5 comes with a single player campaign dubbed War Stories. Each War Story takes about an hour or so to complete, but they're actually quite fun.
Of course, there's also the game's extensive multiplayer component which puts you on the ground with up to 63 other players on the battlegrounds of World War 2.
As time goes on, EA DICE will deliver new maps, new weapons, new skins, and brand new game modes. And unlike some games (Battlefield 1 and COD Black Ops 4, for instance) you won't have to pay for any of the DLC content.
Battlefield 5's DLC is dubbed Tides of War and players can expect four expansions during the game's first year out on shelves. You can expect lots of changes to both the single player and multiplayer modes as support for Battlefield 5 will go on for several years.
So if you're looking to buy a game that doesn't immediately end up in your drawer or CD case, Battlefield 5 is worth a look.
It's a solid investment at $60 and it will provide you with hundreds of hours of entertainment in the months, and perhaps years, to come.