How to Reboot a Frozen OnePlus 6T
In this post we'll explain how to reset a frozen OnePlus 6T. Whether your phone is completely unresponsive or acting up, this is the easiest way to fix it. While the latest OnePlus 6T running Android Pie is fast and powerful, issues and problems do occasionally surface. Follow our steps below to fix them in under a minute.
Unlike its earlier phones, the OnePlus 6T has a premium metal and glass design. And while it looks great, it means you can't remove the battery to reset or reboot a phone that's acting funny. As a result, you'll have to follow these quick and simple steps.
How to Reboot a Frozen OnePlus 6T
As a reminder, this will not erase any data or content on your phone.
Press and hold down the Power and Volume down buttons at the same time
Hold the Power button down for 10-15 seconds, or until the phone vibrates and restarts
If the phone turns off let go then press power again for 1-2 seconds to restart the phone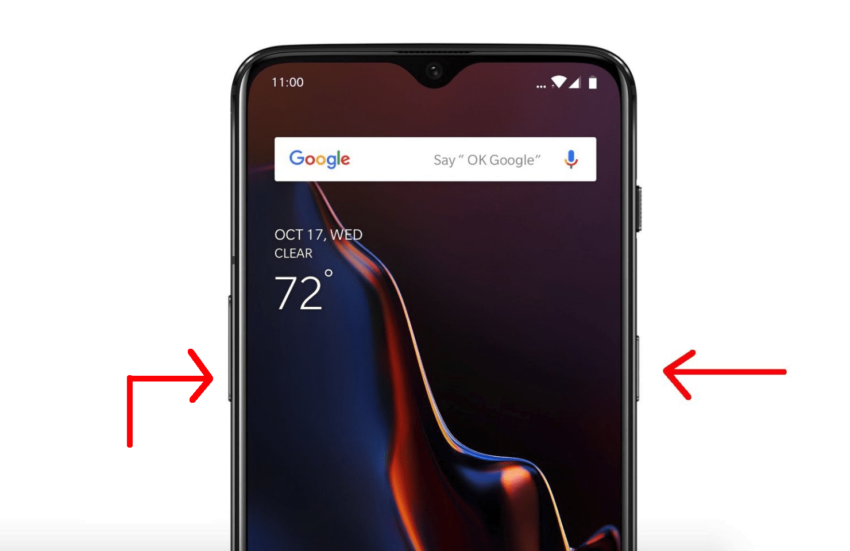 During your initial device setup may have seen this tip for how to reboot your phone. If not, now you know.
"If your device is unresponsive, press and hold down the Power key for 10 seconds to restart it."
The official instructions from T-Mobile suggest you may have to hold down the power keys for up to 30 seconds, depending on how frozen your device is. You know it worked because the phone will automatically turn off, power cycle, and reboot back to normal operation.
If your OnePlus 6T is completely frozen, the screen is black, or it's unresponsive and you can't select any of the on-screen options, this still works. Just keep holding down the buttons for over 10 seconds and it will do a hard reboot. This should resolve almost all minor problems.
Read: Best OnePlus 6T Cases
Your phone may reboot into a maintenance or safe mode. If so, use the volume up/down keys to navigate through the list of options, then tap on power to select one. Scroll down to reboot, and hit the power button and restart your 6T.
Again, this doesn't erase any information or data and simply forces the phone to hard restart. Perfect for those experiencing problems or an unresponsive screen. Drop us a comment below if you have any other questions, concerns, or problems and we'll do our best to help you fix them.

This article may contain affiliate links. Click here for more details.