How to Reboot a Frozen Galaxy Note 10
This quick guide explains how to reboot a frozen Galaxy Note 10. If your phone is acting funny, frozen, or is completely unresponsive we're here to help. Just follow our steps below instead of calling customer support for help.
You can't just pull out the battery if your phone is acting up. Plus, the power button is basically the Bixby key, so you can't press power to restart it either. Instead, you have to press multiple buttons at the same time. This works on the Galaxy Note 10, Note 10+ and Note 10 5G.
How to Reboot a Frozen Galaxy Note 10
You'll be happy to know that a reboot will fix most of your smaller Galaxy Note 10 problem? It's a quick easy trick everyone should know. Here are the instructions. As a reminder, this will not erase any data or content on your phone.
"If your device is unresponsive, frozen, or the screen is blank/black, press and hold down the Power button and Volume down key for 10-15 seconds to restart it."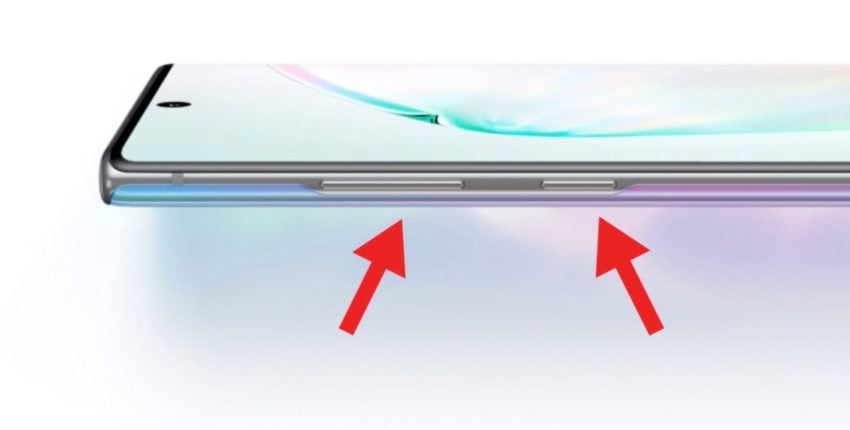 Press and hold the Power+Volume down buttons for approx. 10-15 seconds until the device powers off and back on.
Release the buttons when your phone vibrates and the Samsung logo appears.
Allow up to 30 seconds for the reboot to complete.
Remember, this is nothing more than a soft forced reboot, and you will not lose any data or pictures from your phone, but any apps or browser windows that were open will be gone. It's worth noting that if your phone crashed really hard, or was extremely frozen, it may boot back up to what's known as maintenance mode or safe mode. Follow the instructions on-screen to navigate with the volume keys to the "reboot" option, then press power to select reboot. Use caution in the safe mode menu not to accidentally wipe all the data from your device, as that's one of the options.
That's all you need to know to reboot a frozen Galaxy Note 10. This works on all models, and pretty much any Samsung device released over the last several years.
If you're still dealing with issues here's our guide on some of the most common problems and how to fix them. Or, if your Note 10 is completely unresponsive and won't turn on at all, try charging it overnight, then try again. If it still won't work, reach out to Samsung or your carrier for a replacement.

This article may contain affiliate links. Click here for more details.