How to Sleep & Disable Apps on the Galaxy S7
Now that the Samsung Galaxy Android Nougat update is on millions of devices, owners are noticing a lot that's new. The latest Galaxy S7 and Galaxy S7 Edge software has a lot to offer. From a new performance mode, better battery life, to even controls that will let you sleep apps that are draining battery. There's a lot to like.
Those who are experiencing poor performance, bad battery life, or general problems with certain apps will want to read on. Samsung's added back a popular feature than enables owners to sleep or disable apps in a matter of seconds. Right from the main screen. This is one of many tricks to fix Galaxy S7 problems.
Read: 45 Samsung Galaxy S7 Edge Tips & Tricks
While there are lots of ways to improve Galaxy S7 performance, this is one of the easiest. Below we'll go over the three new options when you press and hold icons on the homescreen, what they do, and what owners can expect when using these features.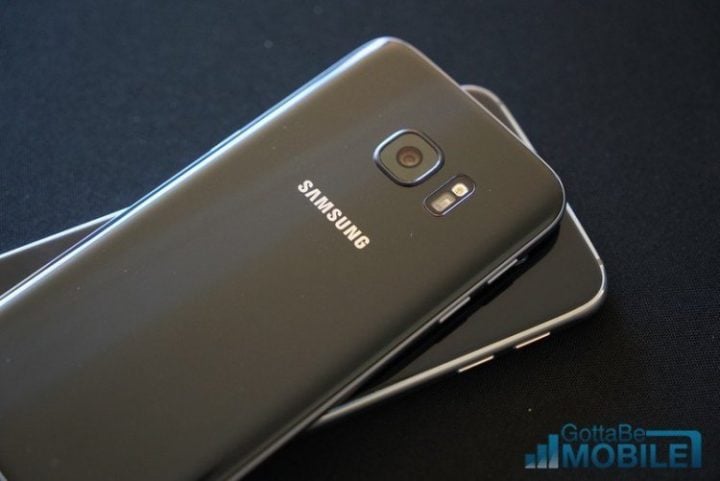 For those unaware, Nougat brought some neat features. There are too many to list, so we'll focus on just a few. Long-press (or press and hold) any of the icons on your Galaxy S7 homescreen. You'll see a familiar popup that's loaded with options. Owners can sleep apps draining the battery, clear the badge notifications, or even completely disable them. Like the notification counter on Facebook, or sleep a troubled app.
Read: Android Nougat vs Android 6.0 Marshmallow: What's New
Additionally, say you don't want to turn off features for an app but you do want to tone things down. Putting Facebook to sleep will make sure it doesn't drain battery or wake your device, and notifications won't come through either. The app will only be active when it's physically open and being used. Neat, right? Here's how to do it and what it looks like.
How to Sleep or Disable Apps on Galaxy S7 with Nougat
As we said above, simply long press any of the apps on your homescreen. A little popup window will appear with the options we're discussing here today. I've gone ahead and cleared the notification badge on Facebook, then disabled the app so it won't be doing anything without my consent. Basically.
The best option though, rather than completely disabling an app, is putting it to sleep. This basically kills most functions or features, and keeps it asleep until you open it yourself. This is good for battery intensive games that continuously send notifications, like Clash Royale, or even Snapchat when you're in a meeting.
Of course these features are somewhat redundant, but it's a helpful addition. Rather than silencing a device or fumbling through settings to completely hide and disable an app, these are less intrusive methods.
At the same time, Samsung is essentially adding more ways to manage power and notifications on our devices.
Should You Do This?
For the most part, disabling or putting an app to sleep isn't something most will ever need to do. However, we all know that Facebook is one of the biggest battery drains on our smartphones. Being able to put it to sleep so it only uses power when you actually use Facebook, is very refreshing.
Alternatively, this is something that many may want to consider on some of those more power-hungry apps. Those who'd like to hide and completely remove bloatware or pre-installed carrier apps, can do so. This is done by heading into settings > apps > manage applications > click the app and select disable. It will now remove it from your homescreen and application tray, making the app feel as if it was removed completely. There is currently no way to completely uninstall bloatware and pre-installed apps without rooting the Galaxy S7.
As a reminder, once you open an app that was previously put to sleep, it regains full functionality. So remember to put it back to sleep when you're done, otherwise it will continue using resources and battery life. Also, using this feature to "disable" apps is different from completely disabling them in settings. While you're here, take a look at these great screen protectors for the Galaxy S7.

As an Amazon Associate I earn from qualifying purchases.