How to Track Xbox PUBG Stats
The latest PUBG update for Xbox One completely wiped the leaderboards, resetting stats for millions of players around the world. Fortunately, there are some easy ways to track down your stats from previous seasons and this guide will show you how to do it.
Every so often the developer behind PlayerUnknown's Battlegrounds issues an update that rings in a new season of the game. Each time it does this, the leaderboards are reset and the stats many players track for Solos, Duos, and Squad games are reset to zero.
The newest release is the third season of PUBG on the Xbox One and it means you'll have to once again buildup your wins, kill counts, and longest shots. And while it might seem like it, you aren't starting from scratch.
Your stats from previous seasons are saved though you won't find them in the game itself. For now, you'll have to rely on the official Xbox app and third-party websites to find your stats from the two previous seasons.
In this guide we'll show you the easiest ways to keep track of your PUBG stats across current seasons and all of the upcoming seasons.
How to Track Your PUBG Stats on Xbox One
If you want a general look at the most prominent PUBG stats across all seasons, you'll want to download the Xbox app for iPhone, iPad, or Android.
Once you've downloaded the application to your device, you'll need to:
Sign into the account you use to play PUBG.
Tap on the third horizontal lines in the top left corner of the app.
From the drop down menu. tap on your name/icon.
Tap on the Achievements tab. Below you should see PlayerUnknown's Battlegrounds.
Tap on it and this should take you to a Leaderboard.
Here you'll get some of your overall stats across all three seasons. You'll see Time Played, Total Matches Played, Total Wins, Total Kills, and Total Headshots. If your friends play the game on Xbox you'll be able to see how your stats stack up against theirs.
If you want to get more in depth, there are a couple of third-party sites that will help you track additional stats and even watch replays of individual games.
The first site is Xbox PUBG. In order to track your Xbox account you'll need to go to the website and click the three horizontal lines in the top right corner of the screen.
From there, tap on Search and add in your Xbox user name. This will take a few moments. Once it loads up you'll be taken to an in depth look at your stats. You can take a look at the current season and see your achievements or you can switch over to the overall view and see your cumulative stats across all PUBG seasons.
You'll also get individual breakdowns for your Kill Death Ratio (K/D), Headshot Percentage, Wins, and Win Types so you can track them over time.
Toward the bottom of the page you'll get a readout for each individual season so you can track how you progress, or regress, over time.
The other site is called PUBG Detective. PUBG Detective tracks your stats for the current season, but it comes with an extremely useful tool that could help you develop better strategies with your teammates and or perhaps pickup a thing or two from your enemies.
In order to use PUBG Detective you'll need to type your Xbox user name into the search bar at the top. Make sure you choose the correct region otherwise it won't be able to find you.
Once you do that, it'll spit out data about your Solo, Duo, and Squad matches. If you scroll down, you'll get a nice breakdown of each individual game including date player, how many kills you had, where you placed, and how your placement impacted your ranking.
Over to the right you should see a green magnifying glass next to a green arrow. If you click on them (for the moment you can only do this on a PC or Mac) it'll bring up a replay of the game.
The replay will download and soon you'll be able to watch the whole match unfold in front of your eyes. You can track what you and your teammates did and you can also study your enemies. You'll also notice package locations and car locations.
These replays will help you determine what you did right and more importantly, what you did wrong. And the lessons you learn might just help you get more wins and more kills in the weeks to come.
2 Reasons to Buy Battlefield 5 & 6 Reasons to Wait
Buy If You Want a Game to Play for the Next Year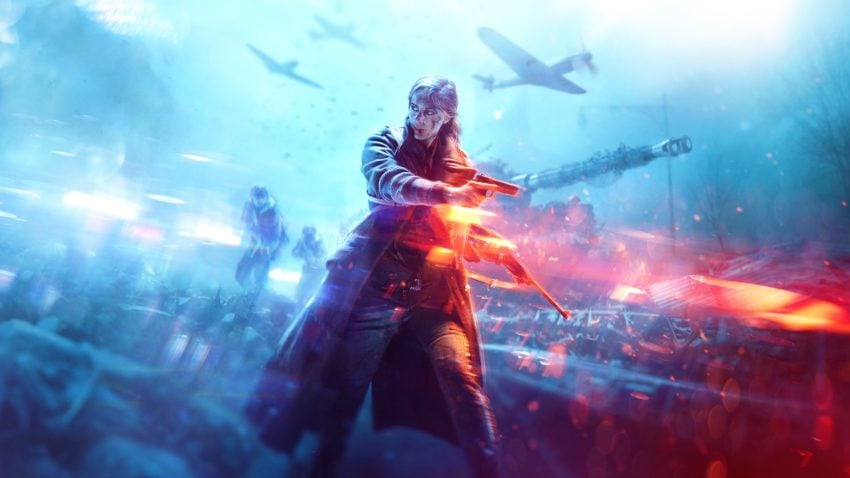 If you're looking to get a huge bang for your buck, think about investing in Battlefield 5.
Unlike Call of Duty and other first person shooters, Battlefield 5 comes with a single player campaign dubbed War Stories. Each War Story takes about an hour or so to complete, but they're actually quite fun.
Of course, there's also the game's extensive multiplayer component which puts you on the ground with up to 63 other players on the battlegrounds of World War 2.
As time goes on, EA DICE will deliver new maps, new weapons, new skins, and brand new game modes. And unlike some games (Battlefield 1 and COD Black Ops 4, for instance) you won't have to pay for any of the DLC content.
Battlefield 5's DLC is dubbed Tides of War and players can expect four expansions during the game's first year out on shelves. You can expect lots of changes to both the single player and multiplayer modes as support for Battlefield 5 will go on for several years.
So if you're looking to buy a game that doesn't immediately end up in your drawer or CD case, Battlefield 5 is worth a look.
It's a solid investment at $60 and it will provide you with hundreds of hours of entertainment in the months, and perhaps years, to come.