How to Turn Off Galaxy Apps Notifications on the Galaxy S7
The new Samsung Galaxy S7 and Galaxy S7 Edge are two of the best phones on the market, but they're loaded with so much that sometimes it can be confusing. For example, it has the Google Play Store that's constantly updating notifications, a theme store, and then Samsung's own Galaxy Apps Store. With that in mind, here's how to turn off or disable Galaxy Apps notifications.
Now that we've been using the Galaxy S7 for quite a while, and love all that is has to offer, the constant notifications can get frustrating. We've already detailed how to disable apps from automatically updating, now lets turn off those other intrusive notifications.
Read: 10 Common Galaxy S7 Problems & How to Fix Them
It's nice that Samsung adds so many different controls and options to Android, and thankfully most of them can be disabled or turned off as well. So, with just a few taps we can turn off Galaxy App store notifications and promotions. Lets get started.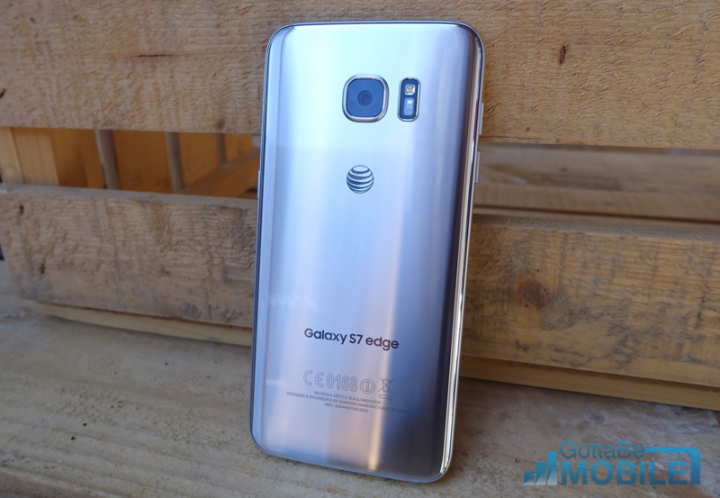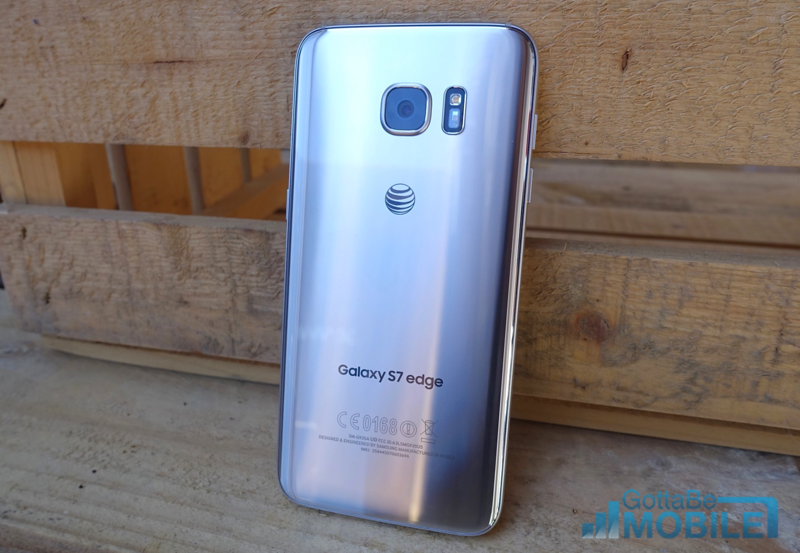 Samsung's "Galaxy Apps" does more than just update a few of Samsung's services in the background, or add extra features to the camera if you'd like. It also has almost ad-like notifications telling us about promotions, Samsung Pay, new apps in the Galaxy App store and other things.
We do however, want to keep the notifications that appear telling us apps need to be updated, so users have the latest and greatest, but we can turn off everything else. Here's the quick and simple instructions.
Instructions
It's actually really easy to disable and turn off the Galaxy App store from showing us all types of stuff. Simple open the application tray and find the white icon named "Galaxy Apps" and click it.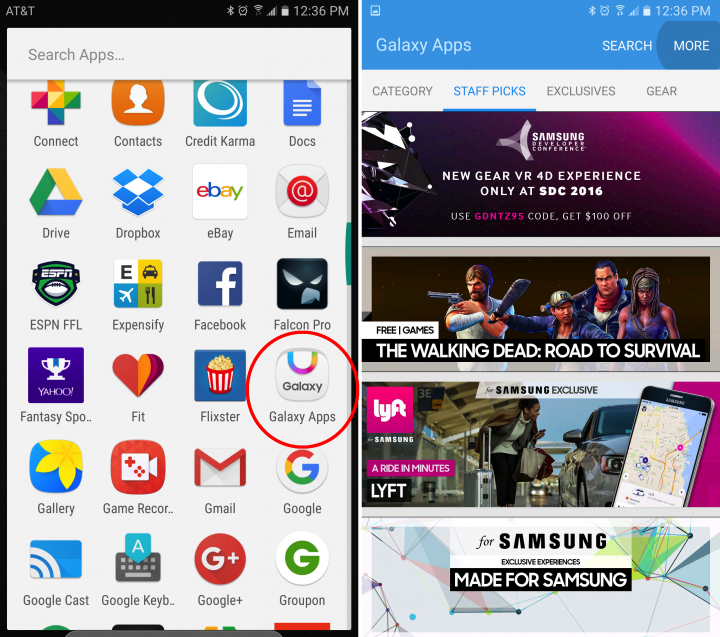 Open Galaxy Apps and tap the "More" button near the top right, and then select settings as shown below. Our next image shows all the settings, and the main one we want to turn off. Below is also the full instructions one more time for good measure.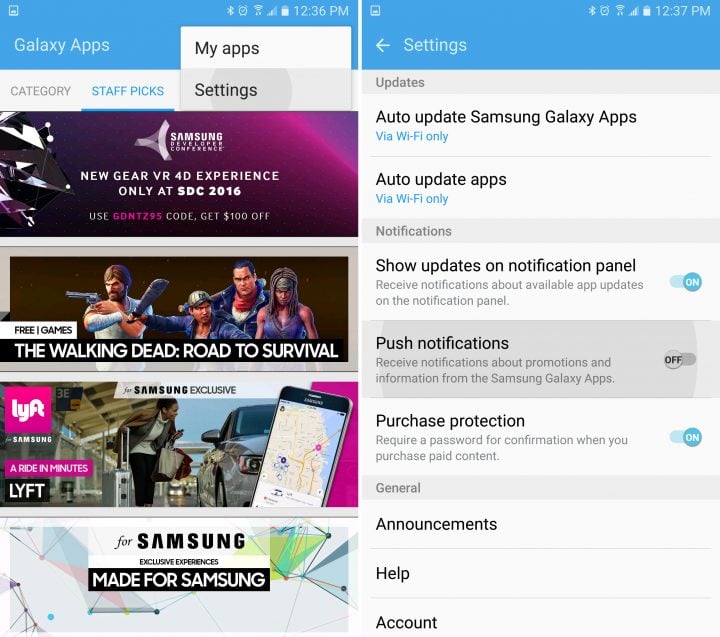 Open Galaxy Apps from the app tray
Select More and then tap Settings
Turn off the toggle button for "Push Notifications"
We're all done
However, while we are here users can also turn off the notifications from appearing at all, which will still let actual important applications update on their own. Or at the top of the page there's an option to turn off updates completely. We left it on default, which updates over WiFi only, and disabled both the regular notifications, and the promotional push notifications. This is what we'd recommend most owners do.
You're all set. Now the Galaxy S7 and Galaxy S7 Edge won't have as many useless notifications, and things will continue working just as they always were. While you're here, check out 15 great Galaxy S7 Edge cases outlined below.
20 Best Galaxy S7 Edge Cases
Galaxy S7 Edge S-View Flip Cover (Clear)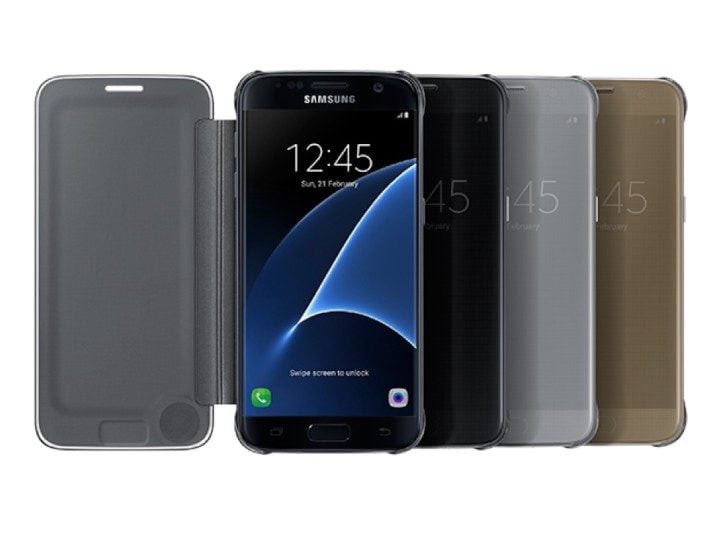 Our first recommendation is the official Samsung S-View flip case. For the S7 Edge, Samsung has three different S-View Flip cover cases. There's the traditional flip cover with a window like previous years, a clear model, and a LED flip case. Our favorite is the clear case, as it will display all the information on the always-on display. This offers a full view of the entire screen even while the case is shut and keeping things safe.
The S-View case gives you quick access to information on the screen at any moment. You can answer a phone call, see the weather or answer phone calls without opening it. It also wraps around all four corners to protect the Galaxy S7 Edge without getting in the way of using Edge screen features.

As an Amazon Associate I earn from qualifying purchases.