How to Turn off the Galaxy S7 Notification LED Light
Samsung's impressive new water-resistant Galaxy S7 and Galaxy S7 Edge smartphones are premium high end devices loaded with features, and one that many love is the notification LED light above the screen. This LED flashes for incoming notifications, alerts, missed calls and more. Here we'll explain how to turn off or disable the Galaxy S7 notification LED light.
Now that both phones have been available since early March we're getting a lot of questions from new buyers. Here's a list of 10 settings to change out of the box, and below is info about turning off that obnoxious LED light.
Read: How to Disable the Galaxy S7 Always On Display
Sadly unlike older Samsung devices, we can't control what all uses the notification LED light, or what colors flash, but we can turn it off. There are 3rd party apps that will give users full control of it, but for now all we can do it disable it in settings.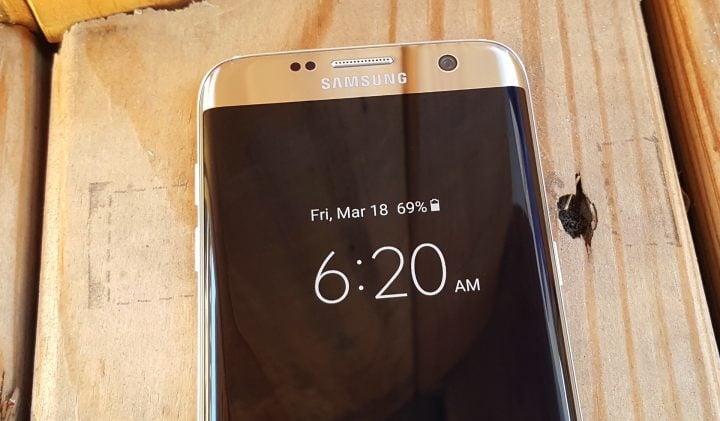 A lot of settings are in completely different places on the Galaxy S7, different from prior years, and that includes turning off the notification LED light. That said, it's still very easy, and takes less than 20 seconds to disable it.
Many users, myself included, love the notification LED simply because it tells us information without looking at or unlocking the phone. However, others don't want it blinking all day or flashing bright while sleeping at night. In fact, I turn my Galaxy S7 Edge face-down while I'm sleeping to prevent this exact issue. Not to mention the Always on Display being on.
On the Galaxy S7 and S7 Edge the notification LED lights up when the device is charging, and switches from red to orange when low, then green when full. It blinks every few seconds when you have unread messages, emails, missed calls and other notifications, which is very helpful as we mentioned above. If you don't like it though, lets turn it off completely.
Instructions
While we haven't heard any reports of random blinking like other Samsung devices, this is still a feature many users choose to disable.
Start by heading into settings by selecting the gear-shaped settings button in the notification pulldown bar, or navigation to the settings app in the application tray. Now this is where things changed. In Settings go to "Display", not notifications, and under Display settings is a toggle for the notification LED as shown below.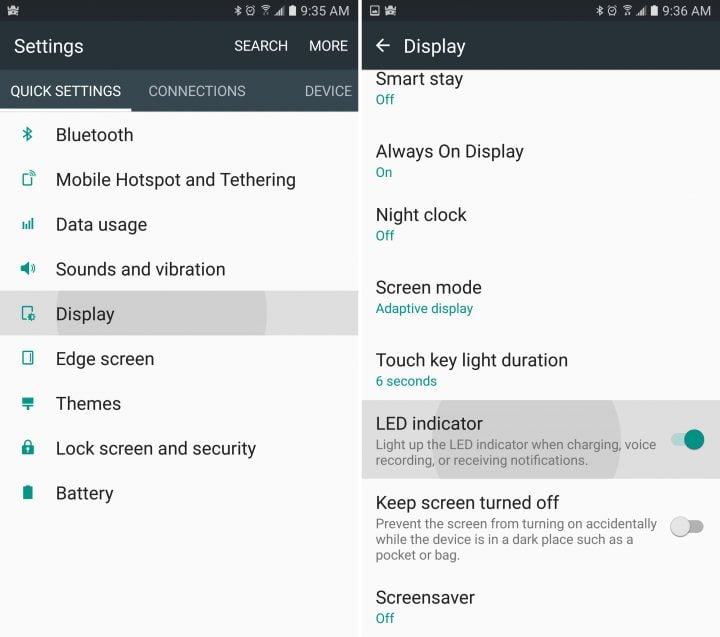 Under Settings > Display > find "LED Indicator" and turn the switch to off. That's it. Simple right? Now that blinking light will no longer go off and irritate others around you, brighten up a room at night, and more.
We do have one problem with this though, it also turns off the LED light during charging. Personally I think this should be a separate setting. I'd like to keep the notification LED for charging, but turn it off for notifications. Better yet, choose which notifications can use the LED, like older Samsung phones. Sadly it's all or nothing with the Galaxy S7 and S7 Edge.
Later if you decide you want it back, head into the same settings menu and switch it back on, and you're all set. However, as a last resort for those who'd like to customize it, some apps like LightFlow will let you select what colors will light up for each specific app, or notification type. Some apps allowing that type of customization require root, but if not, give it a try today.
20 Best Galaxy S7 Edge Cases
Galaxy S7 Edge S-View Flip Cover (Clear)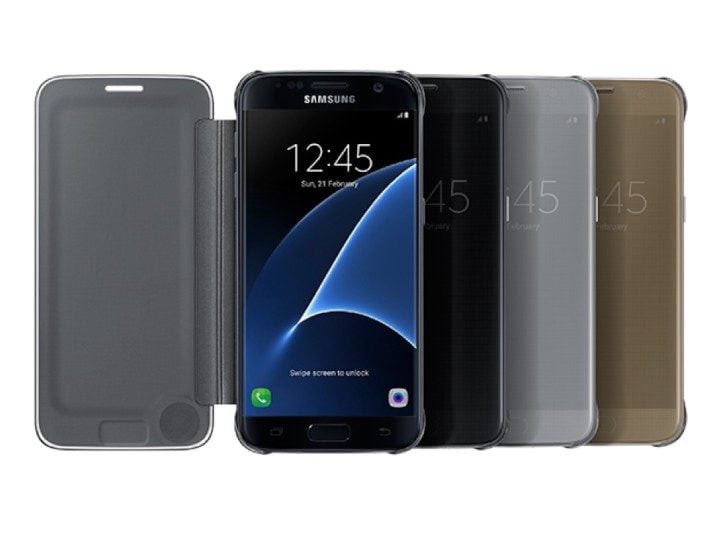 Our first recommendation is the official Samsung S-View flip case. For the S7 Edge, Samsung has three different S-View Flip cover cases. There's the traditional flip cover with a window like previous years, a clear model, and a LED flip case. Our favorite is the clear case, as it will display all the information on the always-on display. This offers a full view of the entire screen even while the case is shut and keeping things safe.
The S-View case gives you quick access to information on the screen at any moment. You can answer a phone call, see the weather or answer phone calls without opening it. It also wraps around all four corners to protect the Galaxy S7 Edge without getting in the way of using Edge screen features.

As an Amazon Associate I earn from qualifying purchases.