How to Unlock Your Mac with Apple Watch
With macOS Sierra and watchOS 3.0 you can unlock your Mac using your Apple Watch. This is how to set up your Apple Watch to unlock your Mac. To do this, you need to turn on Apple's new two-factor authentication.
You need to update your Mac to macOS Sierra and your Apple Watch to watchOS 3.0. Both are free updates. The macOS Sierra update is available on many Macs, but you need a 2013 or newer model to use the unlock with Apple Watch feature.
The watchOS 3.0 update and the unlock feature works with the Apple Watch, Apple Watch series 1 and Apple Watch series 2.
Once you set this up you can simply open your laptop or tap on your keyboard to wake your Mac and unlock it.
How to Unlock Your Mac with Apple Watch
Once you have all the updates installed you can turn this new feature on. You need to do this for each Mac you want to unlock.
To turn on the Apple Watch unlock my Mac feature, go to Settings -> Security & Privacy -> Allow your Apple Watch to unlock your Mac.
You will need to make sure you have the newest Apple two-factor authentication set up. If you don't this screen will prompt you to set it up. You may need to turn off two-step authentication that you were using and set this up.
Use the video below to see how you can set this up. It's important to make sure you have several trusted devices and phone numbers so you don't get locked out of your account.
Once this is set up, go back and check the box on your Mac. Open up the same Security settings on any other Mac that you want to use this with and turn it on there as well.
The Apple Watch needs to be unlocked for this to work. Now all you need to do is open the lid on your MacBook and it will automatically unlock. On a desktop wake the computer from sleep and it will unlock.
When it unlocks you will get a notification on your Watch. The notification is delayed slightly in some cases, but the actual unlocking of your Mac is faster than typing a password.
Don't forget your password since you will need to it to unlock your Mac occasionally. We've found that at least twice we've had to enter the password to use the feature again. It's similar to using Touch ID on your iPhone. Sometimes you need to enter a passcode for it to start working again.
12 New macOS Sierra Features Worth Upgrading For
Siri on Mac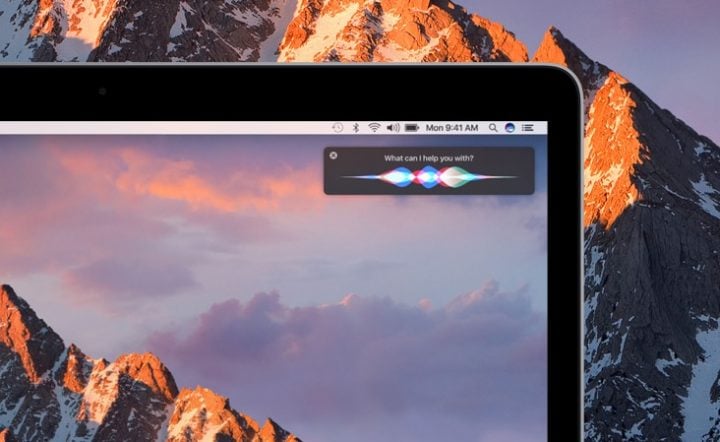 With macOS Sierra you now get access to Siri for Mac. This brings the personal assistant you are used to using on your iPhone and iPad to your computer. There is no access to Siri on OS X El Capitan.
Siri for Mac can do almost all the things you already use it for on your iPhone, but now it can delivery many more features that will help you be more productive.
You can use Siri to send a message while you are working on something important, but that's not all. Siri for Mac can help you locate files and you can even have Siri narrow down those files as you search for them.
When you find a Siri result that you need to keep handy, you can pin it to the Notification Center so you can quickly access it again. When you find an image, result or other item of interest with Siri, you can drag and drop it into a document.

As an Amazon Associate I earn from qualifying purchases.