How to Use the iPhone as an Apple TV Remote
If you lost your Apple TV remote or simply just don't like using it, here's how you can use your iPhone as an Apple TV remote for the new Apple TV 4th-generation.
The new Apple TV is a huge improvement over the previous model, which was to be expected, since Apple didn't touch the Apple TV since 2012 before it released the 4th-generation model.
One if the biggest changes was a new remote, which comes with a built-in trackpad, a Siri button, volume buttons, and an internal battery that charges over a Lightning connection.
Read: 34 Apple TV Tips & Tricks
However, it should be no surprise that the remote is just as easy to lose as the old remote, meaning there will still be those instances where you can't find that dang remote and go searching in between the couch cushions.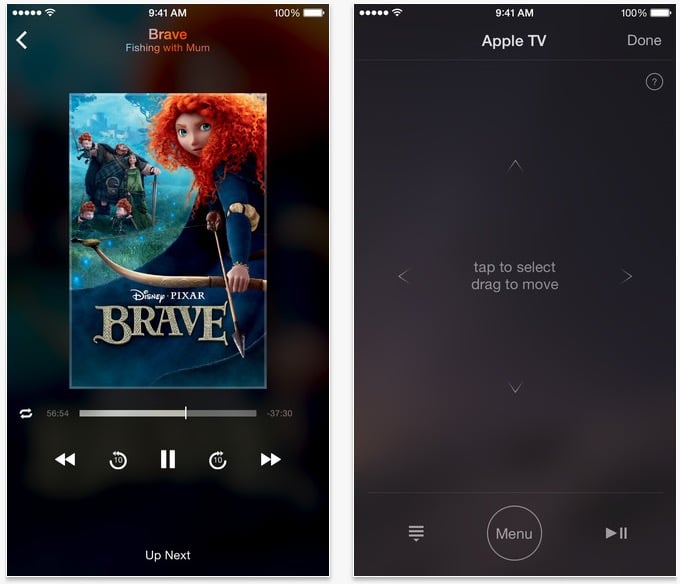 If you lost your Apple TV remote or simply just aren't a big fan of the new design, here's how to use your iPhone as an Apple TV remote on the new 4th-generation Apple TV.
Download the Remote App
The first thing you'll want to do is download the Remote app from the App Store. It's a free app by Apple and searching for "remote" should bring it up as the first result.
Once you download the app, open it up and then tap on Add a Device. A four-digit code will appear on the next screen. Make sure that your iPhone is on the same network as your Apple TV. Otherwise, this won't work.
From here, go into the Settings app on your Apple TV and navigate to Remotes and Devices > Remote App.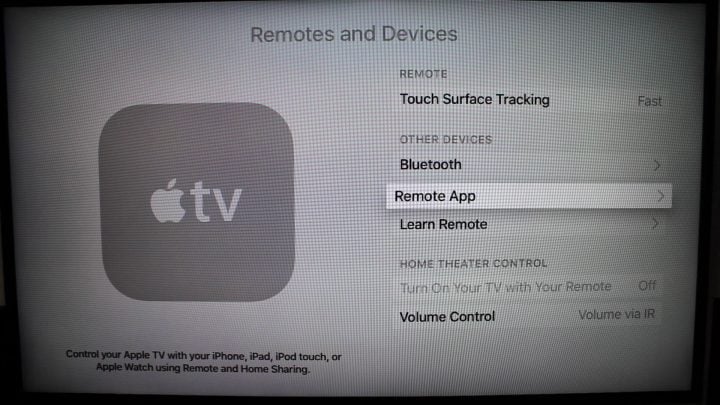 With the Remote app open on your iPhone, your iPhone should appear under Pairable Devices. Select it and then enter in the four-digit code that appears on your iPhone.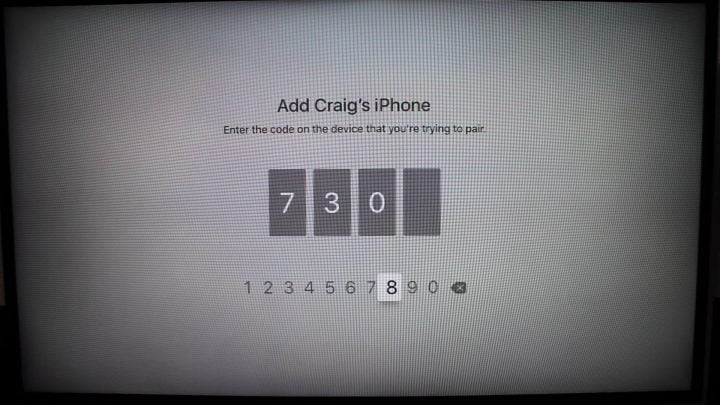 After that, your iPhone will be paired to your Apple TV and ready to use.
The Remote app features a large trackpad area for swiping and navigating through menus, and a simple tap will select an item.
The app also has a Menu button and a Play/Pause button, but there are no volume buttons like there are on the Apple TV remote, so that's something to be aware of.
Using the Remote app can be a good temporary fix if you lost your remote and can't find it at the moment, or if you simply don't like using the Apple TV remote, the iPhone Remote app is a decent alternative.
9 Awesome Apple TV Accessories
Griffin Survivor Play
The Griffin Survivor Play is a protective sleeve for the Apple TV remote that can save it from potential damage.
The Survivor Play is geared toward Apple TV gamers that will likely use the remote as a game controller, providing maximum grip so that the remote doesn't fall out of your hands, especially when you're playing a game that requires you to fling around the remote to activate the motion sensors inside.
The protective sleeve is made out of silicone and has extra-thick grips on the back to make it easier to hold. It's priced at $19.99 and is available now.