This guide will show you how to use Siri on Mac. You can turn on and use Siri on the MacBook Air, MacBook Pro, iMac and other Apple computers with the free macOS Sierra update.
Mac Siri features are very similar to Siri on the iPhone, but you do get some new options, including pinning results to your notification center.
We'll show you how to turn on Siri on Mac and how to use Siri on your MacBook Air and other Apple computers. You don't need headphones to use Siri, but it may prove useful if you are in an open work environment.
Read: 60+ Siri Tips & Tricks
This guide will also show you how to use Hey Siri on Mac, or to set up a custom phrase to activate Siri on your Mac.
How to Turn on Siri on Mac
When you install the free macOS Sierra update the software will ask you to turn on Siri for your Mac. If you didn't do it then you will need to go to Settings -> Siri -> On.
This screen will also allow you to see the Mac Siri options including;
Language
Voice
Voice Feedback
What Mic to use
Siri Keyboard Shortcut Options
Once you choose the options you want here and make sure that Enable Siri has a check mark on it you are ready to use Siri.
How to Use Siri on Mac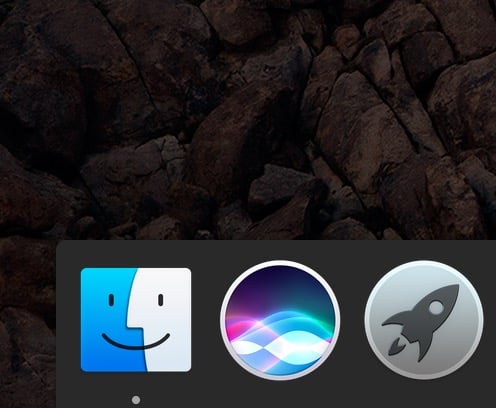 There are three ways you can use Siri on your MacBook Air or other Apple computer. After we walk through the basics we'll show you a fourth way that allows you to use Hey Siri on Mac, but it is more complex and not an official toggle button.
You can use Siri on Mac with the following methods;
Click on the Siri icon in the upper right corner.
Click on the Siri icon in the Dock at the bottom of your screen.
Press the keyboard combo to launch Siri.
The fastest way to use Siri on Mac is to use the keyboard shortcut. By default this is holding Command + Space. You can change this in Settings -> Siri -> Keyboard Shortcut. The options include several presets, off and a custom shortcut.
Once you activate Siri you can ask Siri to do almost anything you can do on your iPhone or iPad.
How to Use Hey Siri on Mac
The video above shows you how to use a workaround to use accessibility settings to use Hey Siri on your Mac. You basically set up Dictation to start when you say "Hey" and then you set up Siri to launch a keyboard Siri shortcut.
What Can I Do with Siri on Mac?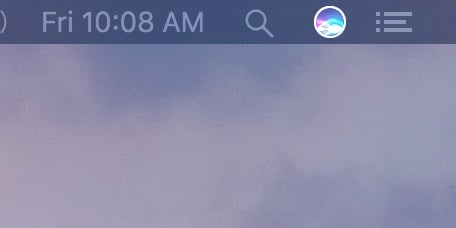 You can do a lot with Siri on Mac, including most of the things you can do on your iPhone. Here's a quick rundown of some of the most helpful things Siri can do on Mac.
"Show my Downloads folder." – or any folder on your Mac.
"Find the Numbers spreadsheet I was working on yesterday." – to open your recent documents.
"Get the Word doc Xavier sent me." – to find a document from a contact.
"Make the screen brighter." – or adjust other Mac Settings.
"How fast is my Mac?" – And other Mac features.
"How much iCloud Storage do I have?" – to see how much space you have left.
"Launch Photos" – or other apps on your Mac.
"FaceTime Adam." – or any other contact.
"Tell Adam I am about ready to leave." – to send a message to a contact.
"Read my Messages" – to hear Siri read you your latest messages.
"Read my last message from Xavier" – to hear your latest message from a specific contact.
"Set up a meeting with Adam at noon for lunch." – or any other calendar event.
"Did the Dolphins win?" – Or any other sport query you can use on iPhone.
"When is the next Dolphin's game?" – and then pin it to your Notification Center to see this at a glance.
"Who will win the Dolphin's game?" to find out the odds of an upcoming game.
"What channel are the Giants on?" – to find out what channel you need to go to.
"Show my photos from last week." – or any other date to see them in your Photos app.
"Look up my videos taken in Hawaii" – to see your videos from a specific location.
"Give me Directions to Chipotle." – or to a contact, place or business.
"Tweet with my location." – to send a Tweet with a geolocation.
"Post to Facebook…" – to post a Facebook update.
"What movies are playing?" – to find a movie to see.
"Play Taylor Swift." – or any other artist or song on iTunes or Apple Music.
"Remind me to call Xavier." – or any other reminder.
"Email Toby about big ideas." – or any subject.
"What's the weather today?" – and in other cities.
"What is Apple's stock price?" – or any other stock.
"What time is it in Australia?" – or simply in a different time zone in the U.S.
"What's Cory's number?" –  to find someone's phone number or other contact info.
"Where's Amber at?"- to use Find my Friends to see where someone is.
"Note that I need to research Madden 17 tips." – to create a note about something.
"Search the web for the best weight loss apps." – to perform any web search.
"Show my pictures of lions from the web" – to see pictures of something online.
"How many cups are in a gallon?" – and any other conversions or metrics.
"Get Game of Thrones on iTunes." – to rent movies and buy TV shows on iTunes.
"Get Sly Mongoose from iBooks." – to find an ebook.
"Play podcasts." to start playing podcasts in your iTunes app.
"Jump back 30 seconds" – to go back in podcasts.
"What song is this?" – to find out what song is playing.
Drag photos and results from Siri into other apps by clicking and holding then moving to an app.
Click the + sign in many results to add to your Mac Notification Center.
There are many other Mac Siri features that you can do. To learn more just ask Siri on Mac, "What can you do?"
12 New macOS Sierra Features Worth Upgrading For
Siri on Mac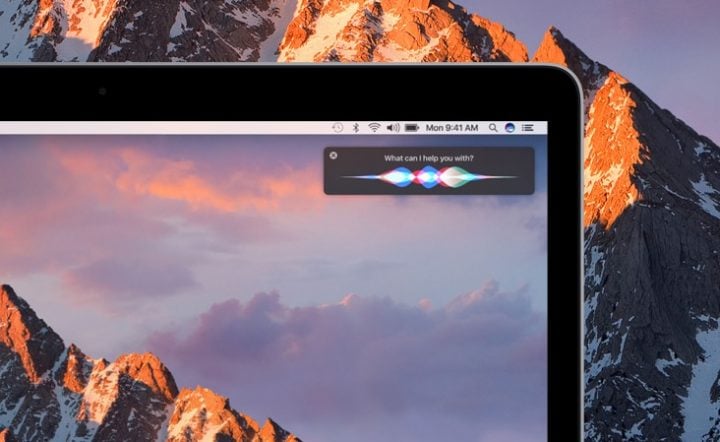 With macOS Sierra you now get access to Siri for Mac. This brings the personal assistant you are used to using on your iPhone and iPad to your computer. There is no access to Siri on OS X El Capitan.
Siri for Mac can do almost all the things you already use it for on your iPhone, but now it can delivery many more features that will help you be more productive.
You can use Siri to send a message while you are working on something important, but that's not all. Siri for Mac can help you locate files and you can even have Siri narrow down those files as you search for them.
When you find a Siri result that you need to keep handy, you can pin it to the Notification Center so you can quickly access it again. When you find an image, result or other item of interest with Siri, you can drag and drop it into a document.

As an Amazon Associate I earn from qualifying purchases.