How to Use Two Safari Tabs in Split View on iPad
If you want to multitask in Safari on your iPad, here's how to use two Safari tabs side-by-side in Split View mode.
One big new feature that was introduced in iOS 9 is Split View mode, which allows you to use two apps at once, putting them side-by-side in a split view format, hence the name of the feature.
The Split View mode in iOS 9 is only available on the iPad mini 4, iPad Air 2, and the iPad Pro, but you can get the feature on older iPads with a nifty jailbreak tweak if you'd like.
Split View essentially allows you to be more productive on your tablet, letting you browse Safari and take notes in the Notes app at the same time, or you can keep an eye on your Twitter feed while catching up on some articles to read. The possibilities are nearly endless.
However, many users have been wanting the capability of using two Safari tabs side-by-side instead of two different apps, and we can easily see why a feature like this would be loved. Many users have multiple tabs open on their computer and even their iPad, especially if they're doing some hardcore browsing, so the ability to have a couple of tabs on the screen at once would be extremely beneficial.
Read: 51 New iOS 9 Tips, Tricks & Hidden Features
Luckily, there's an iPad app that can make this possible, and a jailbreak isn't required.
How to Use Two Safari Tabs in Split View on iPad
The app in question doesn't necessarily allow you to run two instances of Safari side-by-side, nor actually use Safari "tabs," but the app merely has an in-app web browser powered by Safari in order to make it possible.
The app is called Sidefari and it costs only $0.99 in the App Store, so there's a very low barrier-to-entry when it comes to using two Safari tabs side-by-side on your iPad.
To use the app on your iPad and have Safari tabs side-by-side using Split View, just follow these simple steps:
After you download the app, open up Safari.
Activate Slide-Over by swiping in from the right edge of the screen. This will bring up a window pane of available apps that you can vertically scroll through.
Select Sidefari to open it up in that window pane.
Next, tap and hold on the middle divider to drag it to the center of the screen. This will allow you to begin using both apps at the same time.
From there, just enter in a website in the URL text box at the top in Sidefari. You'll be able to view two different websites at once on your iPad in Split View mode.
Keep in mind that the Sidefari app keeps a record of the websites and web pages that you visit within the app itself, just like Safari does, so clearing your Safari history won't delete the history of websites that you visited in Sidefari, and vice versa.
It's also probably not the exact solution you were looking for, since you probably want to be able to actually have two instances of Safari running side-by-side and then have the ability to swipe a tab over to the other Split View window. While that would be really cool, Apple doesn't allow this, and Sidefari is the only way to make it happen in one way or another.
However, it's actually a fairly good execution, and Sidefari is a lot better than I (and perhaps others) expected. It's a simple app that does one thing well and it's really easy to use.
Hopefully Apple makes Split View Safari tabs a real thing in an upcoming version of iOS, but this works well for the time being.
iOS 9 Update: 10 Things to Know After Two Months
iPhone 6s iOS 9 Performance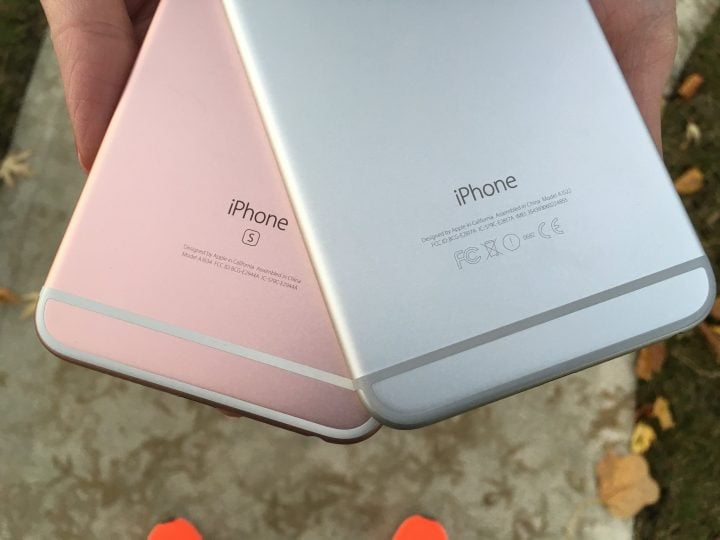 I've been using the iOS 9 update on several iPhones and iPad though I've probably been using the iPhone 6s iOS 9 update the most. The iPhone 6s is my daily driver and I've spent a good amount of time with all of Apple's iOS 9 upgrades.
For me, The iPhone 6s iOS 9.1 update has been the most stable release. Apps that weren't behaving on older versions of iOS 9 have settled down. I haven't had any problems with my connectivity. Battery life is holding up. My iPhone 6s is extremely fast. And I haven't run into any annoying bugs or problems that hamper my daily routine.
If you haven't moved up from one of the older versions of iOS 9, now would be a good time to do so. Performance is holding and there's a good chance you're going to work many of those new emojis into your messaging. I know I have.
If you're feeling leery, take a look at our iOS 9 installation tips. They will help you prepare for download and installation.
For more on the iPhone 6s Plus iOS 9.1 update, head to our full review.

This article may contain affiliate links. Click here for more details.