How to Watch Live TV on the Apple TV
The Apple TV allows you to stream all sorts of content from the internet, but here's how to watch live TV on the Apple TV.
One of the biggest annoyances that many people have with an Apple TV setup is that if they want to watch live television, they have to flip through inputs on their TV. It's not a huge deal, but if you could have live television available right on the Apple TV, you would. In the words of The Godfather, that seems like an offer you can't refuse.
Read: Apple TV Review (4th Gen)
Granted, you can use certain apps that live stream the television broadcast, like NBC News, CBS, and others, but that can sometimes be a pain in the rear end, since you'll be doing a lot of switching between apps if you want to "channel surf" in a way.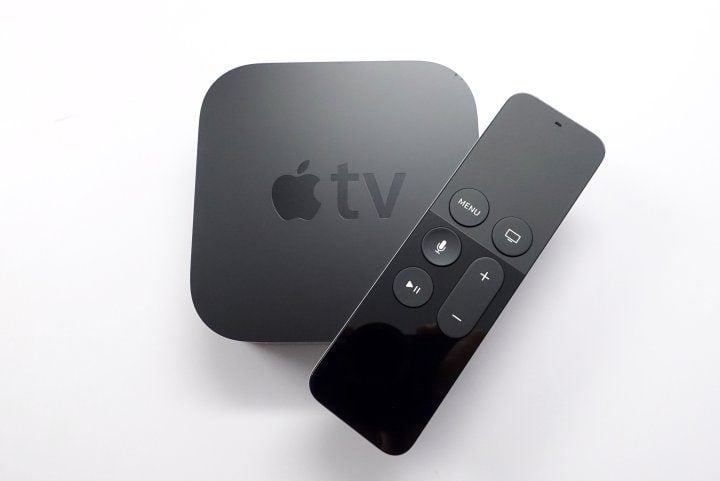 With the help of an external TV tuner and an Apple TV app, you can watch true live television right on your Apple TV. Here's how to set it up.
What You'll Need
If you're wanting to watch live television on your Apple TV, here's what you'll need:
HDHomeRun TV Tuner (more on this below)
Any over-the-air antenna with a coaxial connection OR use your cable box
Ethernet cable
Apple TV 4th-generation
Channels app ($14.99)
This is a pretty expensive endeavor, costing you at least $115 if you already have the 4th-generation Apple TV (this won't work on the Apple TV 3 and older) and an antenna, but if you have the money to spare and want live TV capabilities on your Apple TV, this is really the only way to go right now.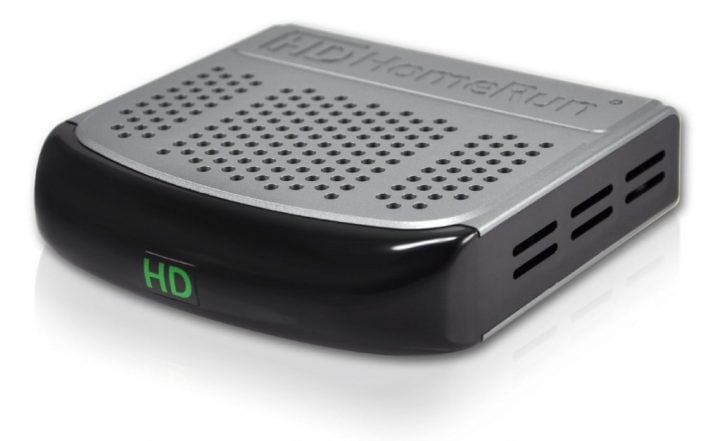 There are three different HDHomeRun tuners to choose from for this. There's the Connect, the Extend, and the Prime. The Connect is $100, the Extend is $150, and the Prime is $115. Keep in mind that the Prime only works with cable boxes, and the Connect and Extend only work with antennas.
Both models are essentially the same, but the main difference is that the Extend will stream HD television to any device, whether it's over ethernet or WiFi. You'll simply just need at least an 802.11n router to stream HD channels over WiFi.
The cheaper Connect model can also stream HD over WiFi, but it requires an 802.11ac router (as does the Prime). If you don't have an AC router, then it will simply stream in standard definition over WiFi.
The good news is that both models can stream live TV to up to two devices at once, so if you have another 4th-generation Apple TV in your house, the more you'll get for your money.
How It Works
To set up the HDHomeRun tuner, it's simply just a matter of connecting your antenna to the tuner, plugging in an ethernet cable that then connects to your router, and then plugging in the power to the tuner.
From there, the HDHomeRun gets the channels from your antenna and then sends them through your network to your various devices, like the Apple TV.
However, your Apple TV needs to take those channels that it receives and place them in a user interface that makes it easy to switch between channels and view live TV. To do this, you need an Apple TV app called Channels.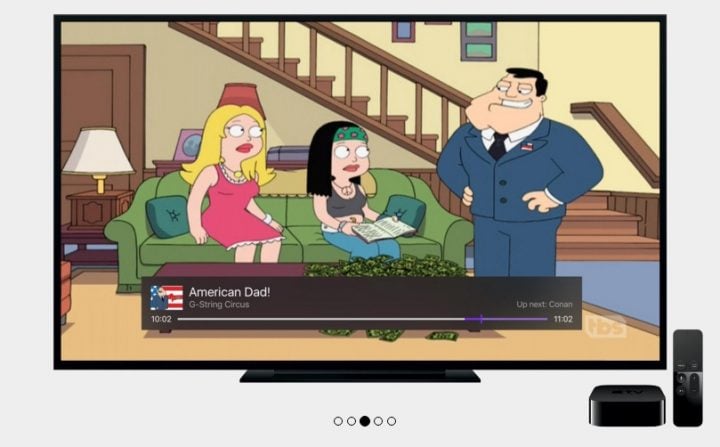 Channels is a unique app and it perhaps makes this expensive project worth it in the end. The app essentially gives your over-the-air channels a user interface that's similar to what you'd get with cable set-top boxes.
This means that you have the ability to pause and rewind live television, as well as fast-forward live television if you've paused it.
You even get a program guide that tells you what's playing on each channel, with a brief description of the episode or program that's currently on. It's a pretty awesome way to watch over-the-air channels.
9 Awesome Apple TV Accessories
Griffin Survivor Play
The Griffin Survivor Play is a protective sleeve for the Apple TV remote that can save it from potential damage.
The Survivor Play is geared toward Apple TV gamers that will likely use the remote as a game controller, providing maximum grip so that the remote doesn't fall out of your hands, especially when you're playing a game that requires you to fling around the remote to activate the motion sensors inside.
The protective sleeve is made out of silicone and has extra-thick grips on the back to make it easier to hold. It's priced at $19.99 and is available now.