How to Watch the 2019 Super Bowl Online, Free or on Mobile
This detailed guide explains how to watch the 2019 Super Bowl LIII online, live and for free. Whether that's online with your iPhone or Galaxy, the big-screen, using apps, or streaming services. In fact, we'll show you several ways to catch the game, that way no one misses the action or blown calls.
Can the young new LA Rams beat a poised New England Patriots team led by veteran Tom Brady? To find out you can watch the NFL Super Bowl 53 on your phone, laptop, tablet and more. You won't need a little help from the refs to get to this game. Instead, you'll just need to follow our tips below.
This year CBS will broadcast the big game, and thankfully they offer more than one way to stream Super Bowl LIII for free. And because it's the Super Bowl you don't have to have a cable or satellite TV subscription or login. There's no paywall.
Super Bowl LIII is on Sunday, Feb. 3 at 6:30 p.m. ET
Playing at the Mercedes-Benz Stadium in Atlanta
Full coverage and live streams from CBS Sports
How to Watch the Game Online?
To watch Super Bowl LIII online simply go to CBSSports.com or download the CBS Sports app. Again, that works with iOS or Android, and you don't need a login to watch the game. You can even "cast" the game from the app to your big screen, too. Here are your links.
Click or Download:
Additionally, those with a CBS All Access pass can watch the game on any of those devices, or a browser on your laptop. Furthermore, you can livestream the Super Bowl through NFL Mobile or Yahoo! Sports app for free, and I recommend Yahoo.
Read: CBS Sports App Streaming Problems & Fixes
Download Yahoo Sports on your phone, pull it up, and tap the "Watch" button near the bottom. As a reminder, make sure you're on WiFi or have unlimited data. Whichever device or direction you take, CBS has you covered. And that includes commercials, thankfully.
Honestly, I might skip the big game this year. Instead, I'll tune-in tune inch the Kitten Bowl on the Hallmark channel, or the Puppy Bowl on Animal Planet. Both "Bowl's" air before the Super Bowl.
Watch the Super Bowl on Streaming Services
If you're like me and recently cut the cord to ditch cable, don't worry, you can still easily watch the game. Luckily, almost every streaming service (but Sling TV) has CBS so you're all set if you're a streamer.
You can tune in and watch the SB using Playstation Vue, DirecTV Now, YouTube TV, Fubu TV, or Hulu with Live TV, to name a few. Just go to the CBS channel. Every one of those services offers CBS in the base package. Plus, they all offer a free 5, 7, or 14-day trial you can use. That way you can watch the Super Bowl for free.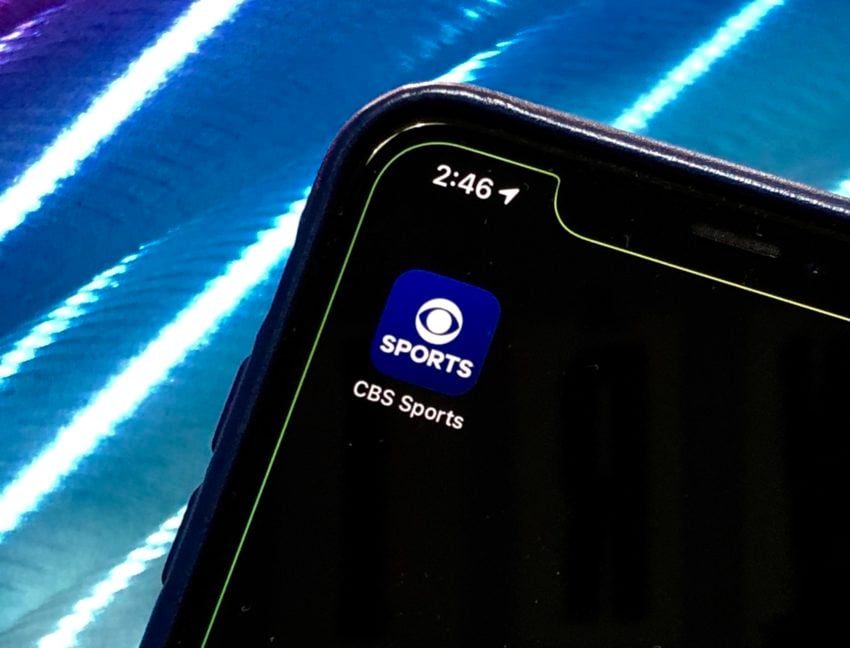 Basically, if you're looking to watch the Super Bowl live, free, online, or without cable those are your options — and you have plenty of them. Whether that's the CBS Sports app, CBS website, streaming services and more. Then, we have one more method.
Over-the-Air with an Antenna
And finally, almost anyone can watch the Super Bowl free just by using an Antenna. If you live somewhere with good reception just turn on the TV and tune into CBS. You can get good indoor antennas for under $30, although we recommend this one. And yes, it'll be in HD.
That's all you need to know. So, get some good food and cold beers, find a seat to watch all the commercials and enjoy the big game. In the meantime, check out the Super Bowl LIII preview video below.

As an Amazon Associate I earn from qualifying purchases.