HTC Android 8.0 Oreo Update Details
The HTC Android 8.0 Oreo update is here for most users or coming soon. And if you're still waiting for your update to arrive, here's what to expect. We'll go over everything we know so far and what you need to know. Including the latest information on HTC Android Oreo updates for the HTC 10, HTC U11, U11 Life, U Ultra and more.
Google's Android 8.0 Oreo update is readily available and they even released an improved Android 8.1 in December. In the meantime, the original Android 8.0 Oreo upgrade will arrive for devices from popular Android manufacturers like HTC, Motorola, and Samsung soon. In fact, many devices are on Oreo already.
Read: What's New in Android Oreo
HTC is still staying relatively quiet, all while they slowly continue to deliver the new software. In 2017 the company shared some key details on Twitter and we're still awaiting more information here in 2018. The Sprint HTC U11 Android 8.0 Oreo update was first, and now we're seeing the 2-year old HTC 10 get Android 8.0 Oreo. Read on for more details.
HTC Android Oreo Release Date
Let's start with a few things we know about the HTC Android Oreo release date, and potential devices that will get it first. One of those being the HTC U11 and the U11 Life. Then, we'll share important information about what to expect.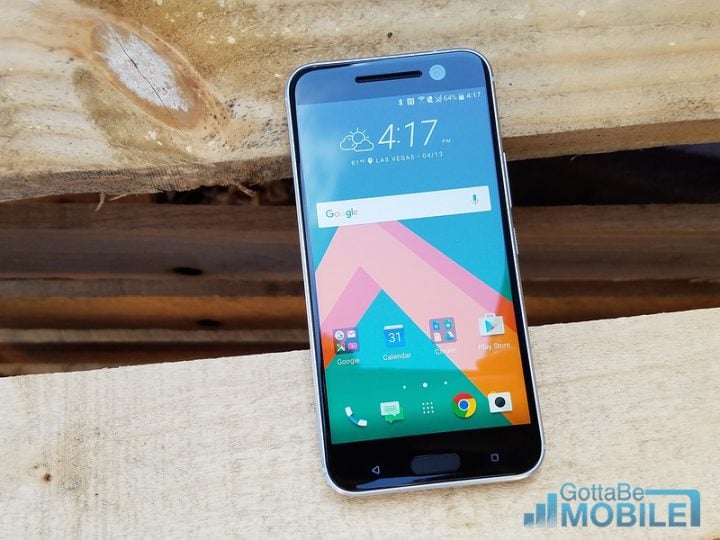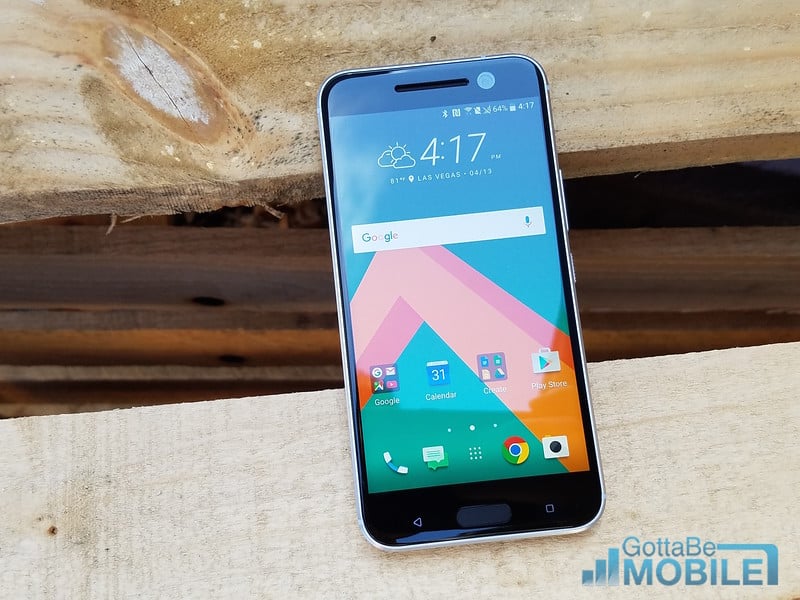 During Google's Android O announcement the search giant promised updates to the latest software before the end of the year for many of its partners. They included HTC in this list but that's all we heard. Before the year came to a close Oreo arrived for the HTC U11 in Taiwan, and select models in the United States. HTC hit their 3-month timeframe window for updates.
Back on November 27th, the HTC U11 Android Oreo software arrived for the unlocked model in the US. Then, carriers quickly followed and delivered it too.
Hope you all had a great Thanksgiving. The Oreo OS update will be available for download on the HTC u11 unlocked version starting on Monday! Enjoy!

— Mo Versi (@moversi) November 25, 2017
HTC recently confirmed the update for three of its latest smartphones. Here's the small list, with more information coming soon. This confirms the HTC Android Oreo update for the popular HTC U11, U Ultra and the older HTC 10 from 2016. Right now you can get Oreo if you have an HTC U11, or U Ultra, and now we're seeing the HTC 10 Oreo update continue.
Speaking of carrier models, after a short delay the Sprint HTC U11 is getting Oreo starting Monday, January 22nd. You'll get it within the next 24-48 hours.
Sprint HTC u11 owners! Appreciate your patience, we have received technical approval from the carrier. Updates to Oreo OS will start on Monday! Enjoy!

— Mo Versi (@moversi) January 20, 2018
We're expecting all HTC phones from carriers in the US to get updates before the end of April. Most already have, and now the company is working on older phones. The HTC 10 update just started for Verizon Wireless. Yes, it took until mid-April, but the HTC 10 is getting Oreo.
The Android 8.0 Oreo update is now available for T-Mobile editions of the HTC U11 life. It's a big update, so you must be on WiFi before attempting to download. Enjoy! pic.twitter.com/FMd1CO28pJ

— HTC USA (@HTCUSA) December 18, 2017
We saw a similar update for the HTC 10 on Sprint back in February. For whatever reason, it took the Verizon model over two months longer to arrive.
Sprint HTC 10 customers! We have received the Oreo OS approval from the carrier! OTA to start from tomorrow. Thanks!

— Mo Versi (@moversi) February 12, 2018
We're expecting other variants and the popular unlocked HTC 10 to receive Android 8.0 Oreo soon.
Additionally, HTC built the Google Pixel, Pixel XL, and the new Pixel 2 running Android 8.1 Oreo. This should help the company offer updates to its own devices at a faster pace. That goes for 8.0, Android 8.1 Oreo, and potentially Android P later this year. Bookmark this page, as we'll update it continuously as more information becomes available.
HTC Android Oreo Update: What's New
HTC's version of Android 8.0 Oreo won't look identical to what's available today on Google's Nexus and Pixel devices. While HTC offers a nearly stock Android experience, most of it gets covered in Sense UI. The companies customized version of Android. Then, they add a suite of enhancements and more features on top.
Google filled the Android 8.0 Oreo update with changes and new features. From a revamped notification system, cleaner notification pulldown bar, to quick-glance notification dots on app icons right on the homescreen. There's also over 60+ new emoji, auto-fill for apps, picture-in-picture mode, improved security, and better battery life, to name a few. Most of the tweaks are behind the scenes, but it's still a big software update.
Read: Android 8.0 Oreo vs Android Nougat Walkthrough: What to Know
Our guide above compares Android 8.0 Oreo to Android 7.0 Nougat that most HTC users are enjoying today. This will help you get familiar with some of the new features when you get Oreo.
That said, some are going to look different as HTC makes their own changes, while others could end up missing completely. Until the first few HTC Android Oreo updates start rolling out everything is a mystery. Just know the software should improve performance, battery life and deliver new features at the same time. You'll get Android 8.0 before Android 8.1, so keep that in mind.
In closing, it's worth stating that Google made one huge change to Oreo that will impact HTC devices moving forward. Android Oreo introduces a new feature called Project Treble which Google says will make it "easier, faster and less costly for manufacturers to update devices to a new version of Android." So future updates beyond Oreo will arrive faster than ever before. This update lays the foundation for that faster future.
Will My HTC Phone Get Android Oreo?
HTC hasn't released a list of supported devices that will get the Android 8.0 Oreo update. Well, not a complete list. So far the company has only confirmed three main family updates. We suspect others will get added to the list here sometime in 2018. These are the ones we know about right now, or updates that already arrived.
HTC 10
HTC U Ultra
HTC U11
HTC U11 Life
It's possible that HTC will release Android Oreo for devices like the HTC Bolt, 10 Evo, HTC One M9 or HTC One A9, but that hasn't been confirmed. Typically devices get updates for around 2 years from the day it's released.
What's Next?
While you're probably anxiously awaiting the update to Android 8.0 Oreo, HTC is likely already working on Android 8.1 Oreo too. That's the latest version right from Google with additional improvements, bug fixes, and security patches. Most likely everyone will get Android 8.0 Oreo first, then 8.1 sometime later. Well, unless they jump right to Android P this fall. Google's new Android P update is in the testing phase but won't arrive until August or September.
Either way, nothing is 100% confirmed other than you'll get Android 8.0 or 8.1 in the near future if it isn't hitting your phone today. Just know that updates are finally starting to reach more regions and carrier-branded phones here in the US. Expect a lot more throughout the next few months of 2018.