Sony Xperia Android Oreo Updates Confirmed
Google's promised a slew of Android Oreo updates before the end of the year and Sony's the latest company to confirm a list of Android 8.0 updates.
Now that Google's started to roll out its new Android 8.0 Oreo operating system, Android manufacturers are starting to chime in with their plans.
While Samsung remains silent, companies like HTC, OnePlus, and Motorola have confirmed Android 8.0 Oreo updates. You can now add Sony to the list.
During its press conference at IFA 2017 in Berlin, Germany, Sony revealed 10 upcoming Xperia Android 8.0 Oreo updates. The current list includes:
Xperia X
Xperia X Compact
Xperia X Performance
Xperia XZ
Xperia XZ Premium
Xperia XZs
Xperia XA1
Xperia XA1 Plus
Xperia XA1 Ultra
Xperia Touch
Xperia XZ1 (launching with Oreo)
Xperia XZ1 Compact (launching with Oreo)
These devices will be bumped up to Android 8.0 Oreo though it's unclear when these updates will begin.
In August, Google said that its been working with its partners to deliver Android 8.0 Oreo updates before the end of the year. Sony was included on the list of manufacturers which means we could see some of these Xperia Android Oreo updates roll out before 2017 ends.
While companies like Samsung have lagged to major Android update releases, Sony's been one of the fastest. There's a chance it could deliver updates even faster this time around.
Google's new operating system introduces a new feature called Project Treble which Google says will make it "easier, faster and less costly for manufacturers to update devices to a new version of Android." How much faster remains to be seen.
Like all Android updates, Sony's Xperia Android Oreo updates will be subject to testing and carrier approval. Exact release dates will vary from device-to-device, region-to-region, and carrier-to-carrier.
Typically, Android manufacturers start with newer devices before working their way down to older devices. This means a device like the Xperia XZs will probably get Android 8.0 Oreo before a device like the Xperia X.
Google's Android 8.0 Oreo update is loaded up with new features and we expect many of them to feature on Sony's updates Xperia devices.
Android 8.0 features 60+ new emoji characters, redesigned emoji, upgraded Notifications, improved boot speeds, deeper colors, Autofill, and upgraded security.
3 Reasons Not to Install Galaxy S7 Nougat & 8 Reasons You Should
Install Nougat If You Want Better Security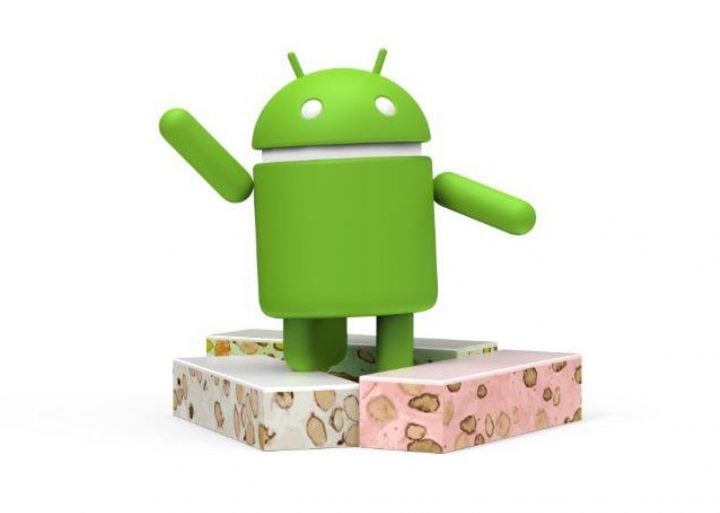 Let's start with some basics.
If you value your security, and most of you probably do, you'll want to think about installing an Galaxy S7 Nougat update soon after it arrives for your device.
Every month, Google and Samsung release important security patches for Android devices. Your Galaxy S7 and Galaxy S7 Android Nougat update should bring the latest security patches to your device.
Samsung's initial batch of Galaxy S7 Nougat updates delivered the company's January security update but the latest updates deliver newer security patches. You can read more about them over on Samsung's website.
If you failed to download or receive an older security update (May, June, etc), you'll also get those patches when you install Android 7.0 Nougat for the first time.
On top of the patches, Samsung's Galaxy S7 Nougat update brings Samsung Pass, a way to secure your identity using biometric data rather than entering your password or ID.
Samsung Pass is like a master key for your various logins and it relies on Galaxy S7's fingerprint scanner. The biometric data is encrypted and stored safely by Samsung Knox.