Innergie PowerJoy 30C USB-C Wall Charger
The Innergie PowerJoy 30C charger is a USB C charger that also includes a normal USB plug. This lets you charge two items at the same time, with a single plug and it can adapt to fit in a wide array of outlets. Innergie also includes travel plugs with this, so you can use it in most countries without buying any other adapter.
This is a great compact USB C charger, and it also does a great job of charging up an iPhone using the normal USB A port that is right next to the USB C port. The charger is compatible with 10V to 240V, so you just need to swap the plugs to use it anywhere you travel.
[letsreview]
Innergie suggested using the PowerJoy 30C for the MacBook Pro, and it will give you some power when the our 15-inch MacBook Pro is plugged in, but it's not able to output the 85W power that the 15-inch MacBook Pro needs to charge up fast. It does work perfectly for the 12-inch MacBook, the Samsung Galaxy S8, iPhone 7 Plus and pretty much everything else we need to charge by USB or USB C.
It's the go to USB C charger for our bag, and we relied on it to keep the 12-inch MacBook Pro and our iPhone 7 Plus charged up for the last several weeks. It's also very handy to use with our Galaxy S8 without the need to carry yet another cable since it can use the same one as our MacBook. The charger uses SmartBoost and USB PD tech to charge your devices faster. We found that it charged our Galaxy S8, iPhone 7 and MAcBook very quickly, and it will charge the iPhone 7 Plus faster than your original iPhone charger.
One of the really cool things about this is that you can change the angle of the plug. Twist the plug and it will go from one orientation to another. This means you'll almost always be able to fit into a crowded outlet or power strip, and be able to angle the cords towards you. There's enough tension that you won't accidentally twist off the plug while charging or while it's in your bag, but it's still easy enough to switch around. This is also how you switch to the other charging options.
One important note is that while using both USB C and the USB A charger, the ports are limited to about 1.8A, instead of 3.0A. This isn't a deal breaker while using the 12-inch MacBook and charging my iPhone 7 Plus, but it does mean that you won't be able to charge the MacBook Pro while using the computer and also charging something on the USB A port.
You can find the PowerJoy 30C USB C charger for sale at Innergie soon.





The Best MacBook Pro Accessories in 2020
USB C to Lightning Cable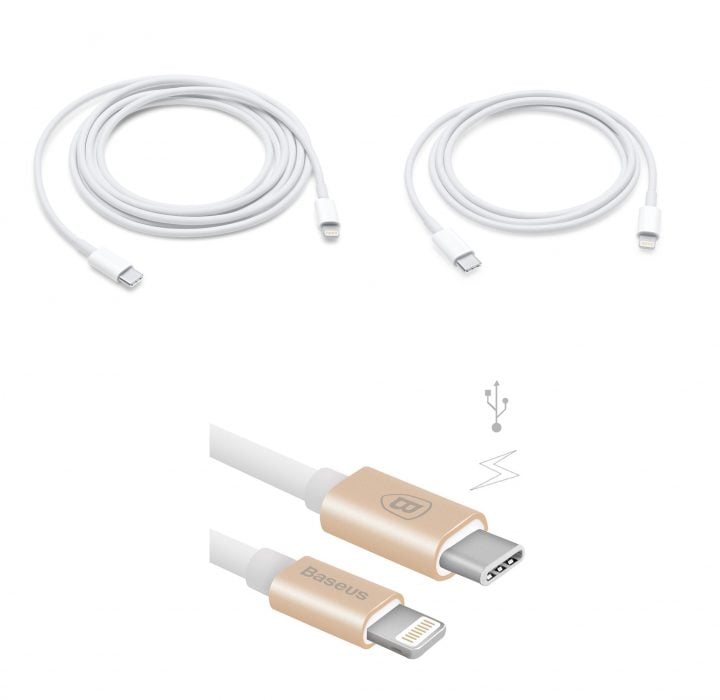 When it comes to connecting your iPhone to your MacBook Pro, the best option is to buy a USB C to Lightning cable instead of using an adapter that is more likely to get lost or left at home. Sure, an adapter would double as a USB adapter for other devices, but we're looking to remove adapters as possible.
I own two of these cables and I love them. Not only can I connect my iPhone directly to the Mac, but if I plug this cable into my MacBook Pro charger I can fast charge my iPhone X. This also works for the iPhone 8 and 8 Plus. When fast charging the iPhone charges up to 50% in 30 minutes.
Apple sells two official USB C to Lightning cables.

You can use this to charge your iPhone or iPad, sync to iTunes and even to use with Duet to use your iPad as a second display for your MacBook Pro.