iOS 8.4.1 on iPhone 5: 5 Things We Learned in Two Weeks
While the spotlight is starting to shift from Apple's current iOS 8.4.1 update to its upcoming iOS 9 update, Apple's last iOS 8 update is still worth talking about. We've been using the iPhone 5 iOS 8.4.1 update for two weeks and today we want to take a look at a few things we've learned during our time with the software.
Two weeks ago, Apple finally pulled the iOS 8.4.1 update from beta and delivered it to iOS 8 users in the United States and around the world. Just as we suspected, the iOS 8.4.1 update arrived with barely anything on board. It also wiped out the iOS 8.4 jailbreak that arrived shortly after the iOS 8.4 update on June 30th.
Apple's latest iOS 8 update is small and two weeks old but it's still very important. And that's precisely why we've been taking a deep dive into its performance on several different devices including the aging iPhone 5.
We've been using the iOS 8.4.1 update on several iterations of the iPhone and iPad in an effort to provide clarity to users ahead of the iOS 9 release. While small iOS updates like iOS 8.4.1 seem harmless, they have the potential to wreck havoc on the performance of your device. Older devices like the iPhone 5 are especially vulnerable to problems.
The iPhone 5 iOS 8.4.1 update is important in some ways but it might not be worth it to some of you. Especially now that we have concrete iOS 9 release details in place.
With that in mind, we want to revisit the iPhone 5 iOS 8.4.1 update and tell you about a few things we've learned in the past two weeks. Keep these in mind as August comes to a close and as we get closer to Apple's next big iOS system upgrade, iOS 9.
iPhone 5 iOS 8.4.1 Battery Life, Wi-Fi & More
I've been an iPhone 5 owner since day one. I've used the phone almost every day since release day in 2012 and I've installed every single iOS update. My iPhone 5 has been through a ton but it's still holding up quite nicely as it closes in on its third birthday in September.
I've been testing the iOS 8.4.1 update on the iPhone 5 for two weeks and I haven't noticed any problems with battery life, connectivity (LTE, Bluetooth, Wi-Fi), or my various applications. It's holding up quite well in those areas and I expect them to hold until Apple releases the iPhone 5's iOS 9 update.
It's pretty impressive given the update's age and my hope is that the performance in these areas holds once I get the iOS 9 update on board. I'm always leery of major updates but iOS 9 and its focus on performance has me excited about the future. It might also compel me to hold onto the iPhone 5 for a little while longer.
If you are already on iOS 8.4.1 and you're dealing with problems in these areas, you should take a look at our list of fixes for common iOS 8.4.1 problems. I've outlined a number of potential remedies for battery life, Wi-Fi and more. If I run into issues with iOS 8.4.1 on my iPhone, these are the fixes I'll try first.
iPhone 5 iOS 8.4.1 Speed
I've learned that the iOS 8.4.1 iPhone 5 update isn't perfect. Not that I expected it to be but the speed issues I'm running into are still frustrating nonetheless.
My iPhone 5 is pretty sluggish with iOS 8.4.1 on board. It's not a whole lot different than iOS 8.4 or the updates that came before it. I'm still running into frequent lag and slowdown when doing things as simple as opening up a folder. It's clunky and jagged and slow.
I've been thinking about shutting off animations completely and I might wind up doing that if the problems persist for a few more days.
My hope is that iOS 9 injects new life into the iPhone 5. And it might. But if this keeps up, there's a very good chance that I am going to factory reset the phone to see if that has a positive impact. And it might.
Other iPhone 5 iOS 8.4.1 Problems
I'm not the only one running into iOS 8.4.1 problems on the iPhone 5. I've heard from several other iPhone 5 users and I've seen complaints from iPhone 5 users on social media and on Apple's discussion forums.
These problems range from abnormal battery life drain to problems with Wi-Fi to issues with sound to problems with specific applications. Two observations about these complaints.
One, they're very typical. Battery drain and connectivity issues are among the most common iOS problems and it hasn't been surprising to see iPhone 5 users run into them after iOS 8.4.1. The other observation is that they appear to be isolated iOS 8.4.1 problems.
I haven't run into any major bugs in my two weeks and I haven't heard about any widespread issues plaguing the iPhone 5 on iOS 8.4.1. There are problems, yes, but they're impacting a fraction of iPhone 5 users around the world.
Don't expect an iOS 8.4.2 update from Apple before iOS 9.
Apple Music Still a Work In Progress
I've also learned that Apple Music is still causing problems for many iPhone 5 users.
The sole purpose of iOS 8.4.1 is to fix Apple Music problems. Here is the iOS 8.4.1 change log:
Resolves issues that could prevent turning on iCloud Music Library

Resolves an issue that hides added music because Apple Music was set to show offline music only

Provides a way to add songs to a new playlist if there aren't any playlists to choose from

Resolves an issue that may show different artwork for an album on other devices

Resolves several issues for artists while posting to Connect

Fixes an issue where tapping Love doesn't work as expected while listening to Beats 1
These fixes have stuck but there are still plenty of issues impacting Apple's new platform. Apple's Music discussion forums are full of complaints from iPhone 5 users. Of course, iPhone 5 users aren't alone. iPhone owners of all shapes and sizes are experiencing problems with Apple Music. Issues range from sync issues to problems with playlists.
Of course, you should know that this is a marathon and not a race. Apple's going to continue to refine Music in future updates and we expect the iPhone 5 iOS 9 update to come with Music enhancements as Apple attempts to keep people around longer than the free three month trial.
iPhone 5 iOS 9 Release
And finally, we've learned that the iPhone 5 iOS 9 update should come soon.
With an iPhone 6s event confirmed for September 9th and a release date heavily rumored for September 18th, the iOS 9 release date should land on September 16th. This is important to note for several reasons.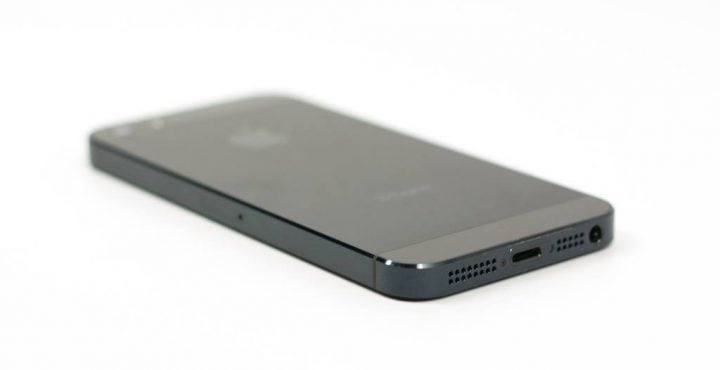 One, this is when you can expect the next batch of fixes from Apple. iOS 9 should bring fixes with it and it could solve the current batch of iPhone 5 iOS 8.4.1 problems. It will also come with enhancements that should improve performance and iPhone 5 battery life.
Two, it gives you some wiggle room. iOS 8.4.1 comes with security updates and fixes but it might not be worth the download if you're having a great experience on iOS 8.4 or below. You might want to wait for iOS 9 to arrive instead. Something to think about before you make the jump to iOS 8.4.1.
iPhone 5 iOS 9 Release: 7 Things to Expect
When We'll Get iPhone 5 iOS 9 Release Details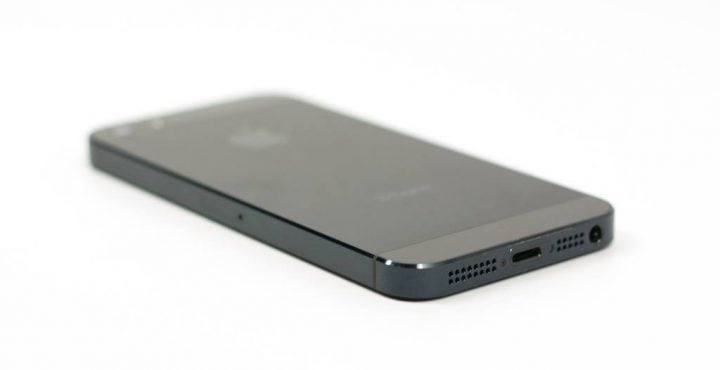 We expect the iPhone 5 iOS 9 update to be revealed, in full, on September 9th.
That date comes from a BuzzFeed report that suggests that Apple will use the date to announce its brand new iPhone 6s and iPhone 6s Plus. All signs are pointing to an arrival in September and there's no reason to believe that Apple won't host an event next month.
We expect the iPhone 6s and iPhone 6s Plus to share the spotlight with several other products including iOS 9. Apple always details iOS updates on stage during iPhone launch events and we expect the company to follow standard protocol.
It's here that we'll probably hear about which features the iPhone 5 will get (it probably won't get the full set) and when the iPhone 5 iOS 9 release date will be.
We expect to host a live stream of the event so if you're at all interested in this system upgrade, you should tune in and follow the events as they unfold. As for the iOS 9 release date itself...