iOS 9.2.1 Review: Should You Install?
Apple's iOS 9.2.1 update features bug fixes and security patches. It also, according to some users, features annoying problems and performance issues. We've been testing the iOS 9.2.1 update on iPhone and iPad for two weeks and today we want to help you decide if it's worth installing on your device.
In January, after a short stint in beta, Apple released the iOS 9.2.1 update for iPhone, iPad and iPod touch. Unlike the iOS 9.2 and iOS 9.1 updates that came before it, the iOS 9.2.1 update's change log was (and still is) small and extremely focused.
The iOS 9.2.1 update delivers key security updates and bug fixes for iOS 9 problems but it also brings some issues of its own. We continue to get questions about the update's performance and its problems and that's why we want to take another close look at the update today.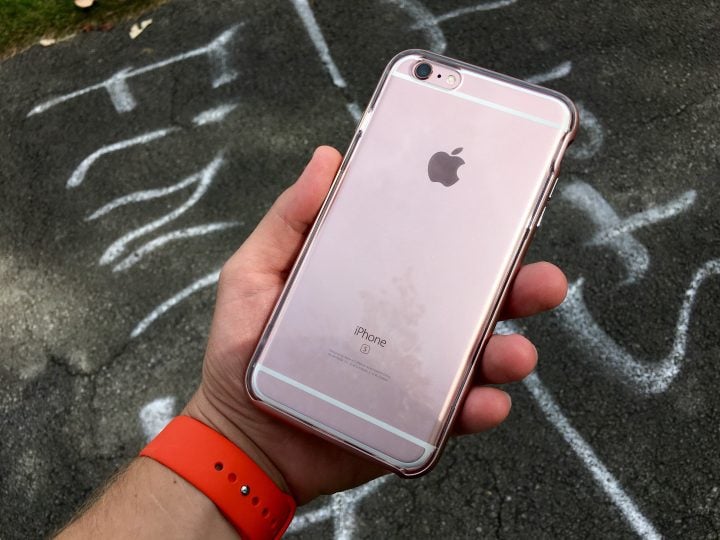 For two weeks we've been testing the iOS 9.2.1 update on popular iPhones and iPads and today we want to share some long term feedback about the iOS 9.2.1 update's performance.
Our iOS 9.2.1 review is broken down into six mini reviews. One is for the iPhone 6s, one is for the 5.5-inch iPhone 6s Plus, one is for the iPhone 6, one for the iPhone 6 Plus, one for the aging iPhone 5, and one encompasses three versions of the iPad.
We've been using the iOS 9.2.1 update on several other devices but these represent the devices we've spent the most time with.
Before you dig in, note that our iOS 9.2.1 reviews aren't focused on the update's features because there aren't any. Rather, they're focused on iOS 9.2.1 performance. And that's what's important here.
iPhone 6s iOS 9.2.1 Review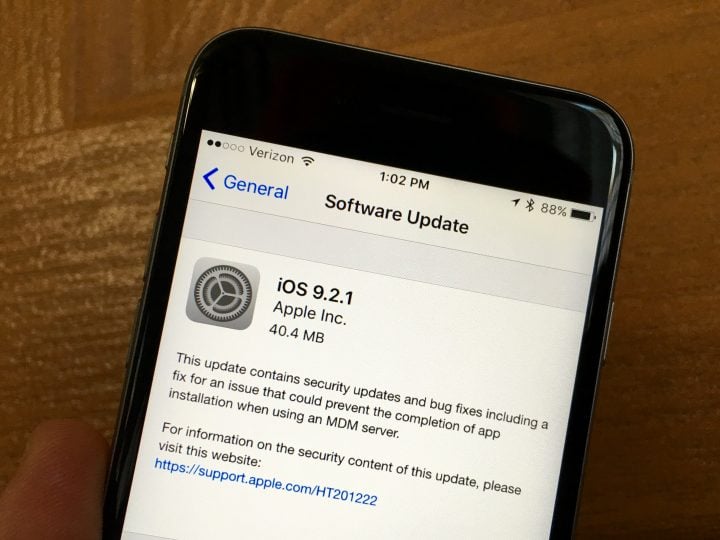 We've spent two solid weeks using the iPhone 6s iOS 9.2.1 update on two models, one on AT&T and one on Verizon, and the update continues to excel in key areas.
Let's start with the bad news. During our two weeks with iOS 9.2.1, we've seen four random reboots/memory leaks on the AT&T model. We didn't see any on iOS 9.2 though our AT&T model did struggle with them on iOS 9.1. Other than this issue on this one model, we haven't seen any other major problems.
Battery life is holding up well and we're able to get a full day of use when mixing LTE with mostly Wi-Fi connectivity. LTE and Wi-Fi continue to hold up with the iOS 9.2.1 update on board and we haven't run into any problems with speed, range or stability. Same goes for Bluetooth.
Our applications have been performing at a high level and the latest Chrome update from Google has done wonders for performance.
The UI is still fast and fluid and we haven't noticed any lag in Control Center, Notifications or the stock keyboard.
The reboots, like many iOS 9.2.1 issues, appear to be isolated. Most of you are going to fine installing the iOS 9.2.1 update.
In fact, we recommend it for most people. Security updates are extremely important and iOS 9.2.1 brings nine patches to the iPhone 6s.
If you do decide to install iOS 9.2.1 on the iPhone 6s or any of your devices, be sure you do some prep work. At the very least, you'll want to make a backup.

This article may contain affiliate links. Click here for more details.