4 Best iPad Pro Alternatives with Android in 2018
Samsung Galaxy Tab S3 - $599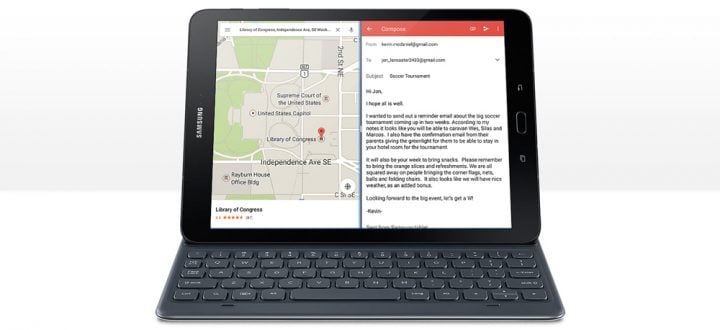 Samsung also sells the keyboard for its Galaxy Tab S3 separately from its tablet. Things aren't all bad though. The pressure-sensitive S-Pen accessory is included with the tablet.
Inside is 32GB of storage, along with a 4GB of RAM. Users can add even more storage space through the MicroSD card slot that's inside. Samsung uses an AMOLED 2048 x 1536 9.7-inch display for the Samsung Galaxy Tab S3. Its rear-facing camera has a 13-megapixel sensor with flash.
Samsung is betting that fast charging, S-Pen drawing and lots of sensors make the Samsung Galaxy Tab S3 $599 price tag reasonable. The keyboard cover is another $129.99. For comparison, the iPad Pro 12.9-inch Smart Keyboard is $169.99.

[ Buy the Samsung Galaxy Tab S3 for $599 ]

This article may contain affiliate links. Click here for more details.