iPhone 6: 5 Things We Learned in July
Its been almost a year since it was released but the iPhone 6 isn't showing any signs of slowing down. July was an extremely busy month for the iPhone 6 and today we want to take a look at a few things iPhone 6 buyers and iPhone 6 owners need to know as we push into August.
Last September, after months and months of rumor and speculation, Tim Cook and his fellow Apple executives took the stage and announced a slew of new products including the iPhone 6 and iPhone 6 Plus, two flagship successors for the iPhone 5s.
The iPhone 6 and iPhone 6 Plus arrived on the scene with a number of high-powered features including larger displays, new designs, improved cameras, a new processor, iOS 8, a 128GB storage option, and the company's Touch ID fingerprint sensor.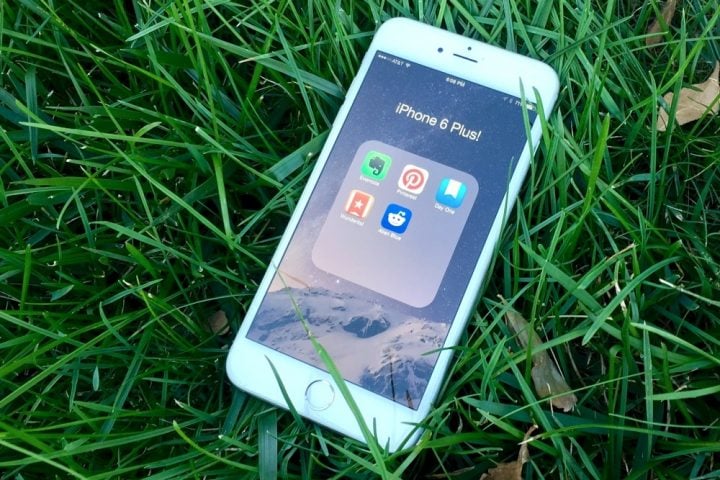 In the months since their release, the iPhone 6 and iPhone 6 Plus have stayed busy. They've been flying off shelves at a record pace and they've also been updated with countless iOS 8 updates that've helped to improve the software's stability.
With only weeks to go before they celebrate their first year on shelves, we've seen a number of new iPhone 6 details emerge for current owners and those who might be thinking about buying one of Apple's current flagship iPhone models.
July was especially interesting and today we want to take a look at some of the most important things iPhone 6 owners and buyers need to know as we push deeper into the summer towards a rumored iPhone 6s and iPhone 6s Plus release.
AT&T iPhone 6 Price Bump
The first thing that we learned in July is that there will likely be an iPhone 6 price bump at AT&T starting in early August.
On August 1st, AT&T will reportedly bump the cost of buying a phone on a two-year contract or its AT&T Next plans. The company hasn't confirmed it yet but it looks like we'll see activation fees increased for two-year contracts and upgrade fees jump for those buying on AT&T Next.
If this pans out, activation fees across major U.S. carriers will probably look like this:
AT&T Activation Fee – $45
Verizon Activation Fee – $40
Sprint Activation Fee – $36
T-Mobile Activation Fee – $0
AT&T's Next upgrade fee will reportedly be $15. If and when this happens, the $0 down iPhone 6 currently sold at AT&T will now be a $15 down iPhone 6 at AT&T.
iPhone 6 Deals
We've learned about an iPhone 6 price hike but we've also learned about several iPhone 6 and iPhone 6 Plus deals that make the devices far more affordable in the run up to Apple's rumored 2015 iPhone launch in the fall.
One of the best deals comes from Best Buy who is offering $100 off the iPhone 6 and iPhone 6 Plus on Sprint and Verizon. That's a significant discount and it drops the price of the devices down to a mere $99 on-contract, same as the iPhone 5s through the Apple Store.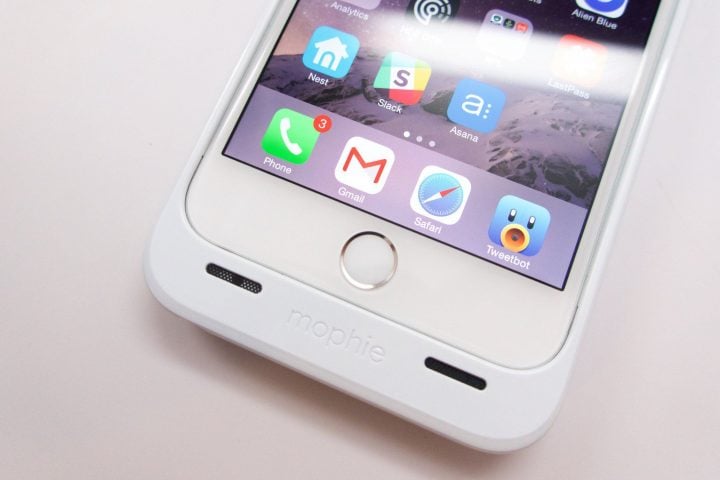 Some of these deals are better than others but they're worth looking at if you don't think you can wait until September to buy a new iPhone. Apple might opt to apply a permanent price drop on the iPhone 6 and iPhone 6 Plus once the new iPhone arrives.
Even if the company removes them from its lineup, retailers will almost certainly be looking to offload their stock ahead of the holidays.
iPhone 6 iOS 8.4.1 Release
In July, we learned that the iPhone 6 iOS 8.4 update won't be the phones last iOS 8 upgrade before Apple pushes out its new iOS 9 operating system.
The company recently released an iOS 8.4.1 update into its developer beta program. The update is still without an official release date though most people expect it to arrive in August ahead of Apple's iOS 9 release.
iOS 8.4.1 is not expected to be a big update for the iPhone 6. Instead, it looks like it will come with bug fixes and perhaps, patches for security exploits used by the iOS 8.4 jailbreak.
With an iOS 8.4.1 release date and iOS 8.4.1 release time up in the air, now is a great time for iPhone 6 users to start preparing for the update's release.
iPhone 6 iOS 9 Release
iOS 9 for iPhone 6 should follow the iOS 8.4.1 update. The month of July saw several new iOS 9 details emerge thanks to Apple's new iOS 9 betas for the public and its developer partners.
The iPhone 6 iOS 9 release is expected to include a number of new features and enhancements including a battery life boost, improvements to security, new folders for Selfies and Screenshots, small UI changes, and more. iOS 9 is an exciting update for the iPhone 6.
We don't have an exact release date but all rumors have pointed to an arrival in September alongside a new iPhone. Apple's only committed to a fall iOS 9 release date. That said, we did see an important clue arrive earlier this year.
iPhone 6s Release Date
T-Mobile is allowing its customers to buy a new iPhone 6 or iPhone 6 Plus now and then switch to an iPhone 6s or iPhone 6s Plus by the end of the year. The carrier's deal goes until September 8th which means that the iPhone 6s Plus release date probably won't land before that. This is important to iPhone 6 users and buyers.
Buyers because it means that the iPhone 6s release date will probably won't land before September 8th. iPhone 6s production has reportedly started and all signs are pointing to an arrival in September, same month as last year's release. Plan accordingly.
It applies to iPhone 6 and iPhone 6 Plus owners because it means that an iOS 9 release date will probably arrive in September as well. iOS updates always accompany new iPhone hardware so there's a good chance that we'll just a few short weeks away from the iPhone 6's first big OS upgrade.
17 Reasons Why You'll Love the iPhone 6
iOS 9 & Longevity
At WWDC 2015, Apple announced a brand new iOS update that will be heading to the iPhone 6 this fall.
iOS 9 is Apple's new operating system and it will follow the iOS 8.4 update that just arrived for the iPhone 6 last week. iOS 9 is coming with a number of different features though our favorite is a real tangible battery life boost for the iPhone 6.
Once the iOS 9 update rolls out to the iPhone 6, you'll not only gain access to new battery saving features but also a full extra hour of battery life. That's absolutely huge for a device that's approaching its one year anniversary.
iOS 9 is going to be the first in a long line of iOS updates for the iPhone. Apple's rolling out iOS 9 to the iPhone 4s, its fourth major iOS update, and that could mean an additional year of software support for the iPhone 6. Apple's tendency is to offer three years before kicking a device to the curb.
This is big for two reasons. One, it means that you can safely invest in the iPhone 6 right now or three months from now when the iPhone 6s comes out. And two, it means that the iPhone 6's software support still makes Android software support look silly. Android phones are lucky to get 24 months of support from carriers.