iPhone 6 iOS 9 Release: 7 Things to Expect
The iPhone 6 and iPhone 6 Plus iOS 9 update is confirmed for the fall though Apple still hasn't confirmed a precise date. Thanks to rumors, we know the iOS 9 release date is getting closer and today we want to set some initial expectations for iPhone 6 and iPhone 6 Plus users.
In June, Apple took the stage at its annual WWDC developers conference and announced several new products including OS X El Capitan for Mac, its new Apple Music platform and iOS 8.4.1, and the iOS 9 operating system that will be coming to replace the iOS 8 update later this year.
On stage, Apple detailed many of the key iOS 9 features. It also confirmed an iOS 9 beta and revealed plans to release the iOS 9 update in the fall for all devices capable of running the iOS 8 update. The list includes devices like the iPhone 4s, iPhone 5, and of course, the iPhone 6 and iPhone 6 Plus.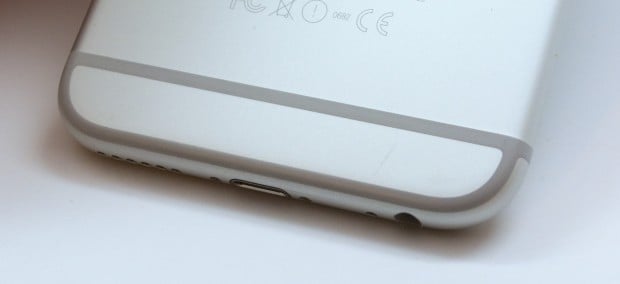 The iPhone 6 iOS 9 update represents the first major iOS release for Apple's current flagship iPhone models. Both arrived with iOS 8 stock and iOS 9 should be the first of what should be many upgrades to their software. Apple typically keeps iPhones updated for three years though Apple has extended a fourth iOS system update to the iPhone 4s.
The iPhone 6 iOS 9 update is a big one. It's coming with new features but it's also coming with some tangible performance upgrades including an hour long boost to battery life.
Rumor has it, these features and more will be coming soon. We still don't have a concrete date from Apple but thanks to a mountain of credible evidence, we have a pretty good idea about what to expect from the iOS 9 release date.
With that and iPhone 6 users in mind, we want to take an early look at a few things we expect from the iPhone 6 iOS 9 release and release date. Keep these in mind as we push towards September.
When We'll Get Key iPhone 6 iOS 9 Release Info
The first thing to expect is an iPhone 6 iOS 9 announcement in September. And more specifically, on September 9th.
Apple hasn't sent out media invites yet but the company's iPhone event is all but confirmed for September 9th. The date comes from a trusted source. So unless Apple decides to make some huge change behind the scenes, this is the day that you should expect many of Apple's big fall announcements.
The iPhone 6s and iPhone 6s Plus will be the stars of the show though we also expect the company to talk about the iOS 9 update. We expect it to run down key features for devices like the iPhone 6 and iPhone 6 Plus and we expect it to confirm an iPhone 6 iOS 9 release date.
We expect Apple to host a live stream of the event and so if you're at all curious about the iPhone 6 iOS 9 release, you should tune into the show. We'll probably get most of the key details on stage during the lengthy event.
We'd expect invites to the iPhone 6s and iPhone 6s Plus launch event to go out soon so keep an eye out this week and next.

As an Amazon Associate I earn from qualifying purchases.