iPod Touch 2015 Release Date: 5 Things to Know
After years of waiting it looks like the iPod touch 2015 release date is just days away. In addition to a new iPod touch, a new report outlines other new iPods that could arrive at the same time.
This is not the first time we've heard about what could be the iPod touch 6th generation, but it does offer the most concrete information and a timetable that potential buyers can act on quickly.
Apple updated the iPod touch several times over the last 12 to 24 months, but failed to add many specific upgrades, instead focusing on small features and price points.
Although the iPod touch 5th generation that is on store shelves now runs iOS 8.4 with Apple Music and will see the iOS 9 update later this year, it is at the end of a lifecycle, which leaves an opening for an iPod touch 2015 release very soon.
Here is a look at the essential information you need to know about the iPod touch 2015 release date at this time.
Low iPod touch Stock
Best Buy Stores are out of stock of several colors of the iPod touch at this time. Stores in Ohio and Los Angeles do not show the silver or pink iPod touch in stock for in store pickup. This includes pickup today or in a few days, which could indicate changes to the supply of the iPod touch overall.
At Apple the iPod touch is in stock at most Apple Stores, but online all the colors and capacities list a 3-5 business day shipping time.
We typically see the stock of items dwindle at retailers ahead of a refresh when it comes to new Apple products.
iPod touch 2015 Release Date
After a lot of speculation and many rumors, the latest information from iGen points to a iPod touch 2015 release date next week. The publication specifically mentions July 14th, a Tuesday for the iPod touch release date.
iGen.fr is a reliable source for leaks, and even though nothing is confirmed until Apple shares more information, the date, source and low stock is a good indication that we may indeed see the iPod touch 2015 release date arrive next week.
iPod touch 2015 Specs
[contextly_sidebar id="xaTRLBwOrReymKNkA9k8zb3jv0XuIqOv"]We don't yet know what the iPod touch 2015 specs are, and at this point we may not know until Apple announces the product. The iGen report does indicate a major bump in the model number, which suggests a major upgrade.
The latest version of iTunes included a render of the iPod touch with a new color, and it showed the same overall size.
With this in mind we could see a 4-inch screen with an upgraded Apple A processor that is 64 bit. We would also expect to see a boost to the camera on the iPod touch and possibly new storage options.
The image that shows the new iPod touch colors does not include the wrist strap attachment slot that is on the current model.
New iPod touch Colors
The iTunes update with Apple Music included an image of new iPod colors. The timing of that update and this rumor suggests Apple will update the 2015 iPod touch with three new color options.
These include gold, bright blue and fuschia. We should see these new iPod colors across the product line. It is not an indication that Apple will offer a new iPhone 6s color to match, as the iPod line is traditionally more colorful than the iPhone.
New iPod Nano and Shuffle
This is not the only new iPod that we expect to see in 2015. The report also indicates Apple will announce a new iPod nano and iPod shuffle. These model numbers are much closer to the current ones and may signal a very minor update.
The iPod touch runs iOS, which allows it to run iPhone games and to work with the new Apple Music service. The iPod nano and iPod Shuffle do not work with Apple Music at this time.
10 Important Apple Music Details
Apple Music Free Trial is Really Free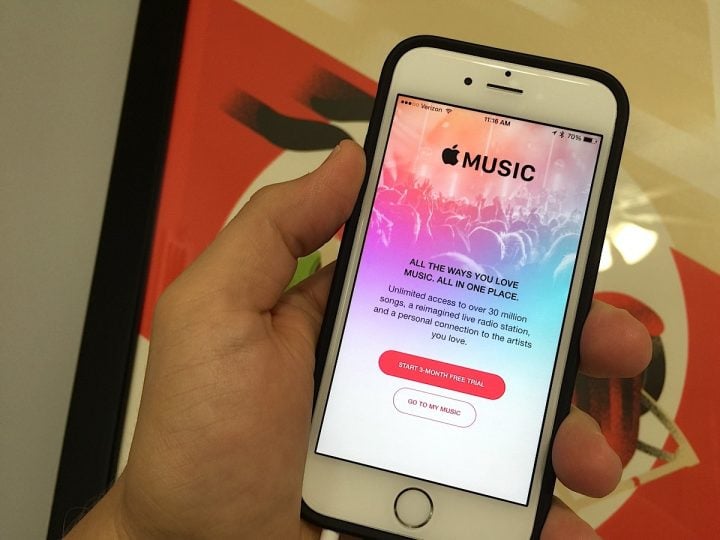 When you start Apple Music up you will see an offer for a free trial. When you choose the free trial you will still need to choose a plan of $9.99 or a family plan of $14.99. This is not something you will need to pay immediately, nor will you need to pay for the trial later. This is the plan that will automatically go live when your trial is up.
Many users report that you need a credit card linked to your account to start the free trial. If you run into this you will need to add a credit card or debit card to the account to make this work.
During the first three-months of use you will not be charged for Apple Music even though you choose a plan that lists a price. You get full access to the Apple Music service during the trial, including all the radio stations, albums, library syncing and more.