Is Verizon Total Mobile Protection Worth Buying?
Do you have insurance on your smartphone or tablet? If not, you may want to consider Verizon Total Mobile Protection. The carrier recently announced some exciting new perks, like same-day cracked screen repair and much more. Millions don't have insurance for their device, but below we'll go over the cost and a few reasons its worth considering.
From now until April 9th 2017, Verizon Wireless is accepting applications for mobile device protection. Essentially insurance for our smartphones, tablets and iPhone. It's open enrollment for those who chose not to add insurance when signing a contract or buying a new phone.
Read: Verizon's New Unlimited Plan: What You Need to Know
Verizon doesn't let users just add insurance whenever they feel like it. If you opted out, open enrollment is the only time it's available. In total, Verizon offers five different plans and types of coverage. They all differ, and here we want to focus on Verizon Total Mobile Protection and if it's worth buying.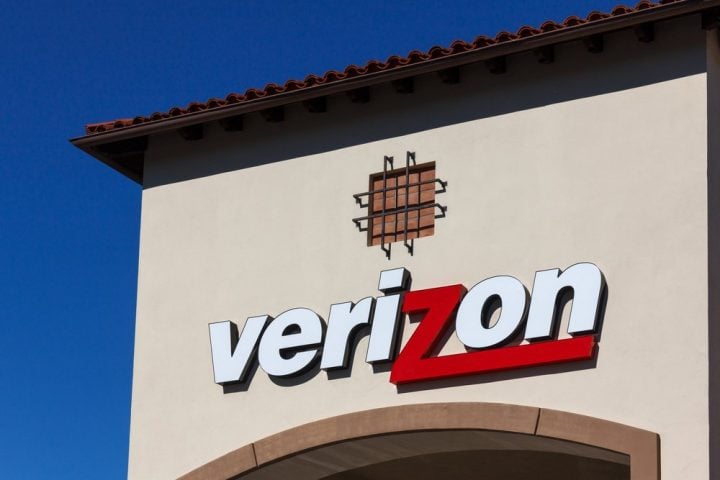 So, if you don't have insurance on your Galaxy S7, iPhone or other devices, now is the time. Open enrollment is from February 9th to April 9th. Giving customers two months to decide what's right for them and their device.
Verizon Device Protection Pricing
Currently, Verizon offers five different plans for mobile coverage. These include: Extended Warranty, Wireless Phone Protection, Total Equipment Coverage, and the best option, Total Mobile Protection. Which also costs the most. Here is a breakdown.
Total Mobile Protection: $11.00/mo
Total Equipment Coverage: $9.00/mo
Wireless Phone Protection: $7.15/mo
Extended Warranty: $3.00/mo
Tech Coach: $7.00/mo
Verizon even offers a "Tech Coach" plan, for those who have questions and can't talk to a friend or family member. Perfect for those who aren't very tech-savvy. The rest cover small problems, broken screens, water damage, etc. However, there is a deductible for almost all plans. 
And while all five of the plans from Verizon have benefits, only a few are actually worth buying. We won't go over all of them today, and instead will focus on the Total Mobile Protection. This year the company added some impressive new options. Like getting your cracked smartphone screen repaired the same day. In some cases, Verizon will even send a repair-man to your home and fix it while you wait. Amazing, right? Read on for more details.
Total Mobile Protection Details?
If your phone gets lost, stolen or broke Verizon will repair or replace it. The deductible is usually around $79 or $129, but that sure beats spending $700 for a new device. That's why insurance is so important. Just like we all have it for our health or vehicles.
New to the Verizon Total Mobile Protection plan is same-day screen repair. And in some cases, it will be repaired within a few hours right in your own home. This is the big talking point, but it's just one of many reasons some will consider Verizon's most expensive plan. For more details about all coverage click here. Then, read below to learn all about the Total Mobile Protection plan.
Devices Eligible for Same-Day Repairs
Apple iPhone SE, 5c, 5s, 6, 6 Plus, 6s, and 6s Plus (no iPhone 7)

Samsung

Galaxy S5, S6, and S7

Samsung

Galaxy Note 4 and 5

Motorola

DROID Turbo and DROID Maxx
Not all devices can be repaired the same day. Additionally, only select regions or cities are included. Otherwise, users can visit repair stores or get next-day delivery of a replacement device.
According to Verizon nearly 60% or more of customers can get their device repaired on the same day. Claiming to have over 220 locations around the country, with more coming soon. Some big cities weren't included at first, but the link above details the many growing locations that offer support for same-day repairs. It's an impressive list.
Total Mobile Protection will replace a cracked or broken screen for only a $79 deductible, and users are able to submit three claims a year. It also covers up to three lines on one account, for 9 claims in total. Previously this was two a year and six per account.
Is Total Mobile Protection Worth Buying?
Are these plans right for you? It's hard to say. Everyone has different needs, habits, or are more/less prone to breaking or losing a smartphone. For that friend that always has a broken iPhone, this is perfect. Allowing three fixes per year will surely save them some money. Those who are careful may want to skip it completely, or consider cheaper plans from the phone maker themselves.
Select manufacturers offer their own options as well. Like Samsung and Apple. You can get an extended Galaxy S7 warranty for $100, which is good for two years. It transfers when you upgrade, like to the Galaxy S8. Samsung charges $100 for 2-years and $75 for a replacement device which ships overnight or next-day delivery. That's $175 if you replace a device once over two years.
With Verizon, after paying $11 a month for two years you'll spend $264 and almost $350 after the deductible. That said, getting Verizon same-day repairs and potentially it fixed in your own home, is something that you can't put a price on. It's a level of convenience that Samsung or Apple can't match.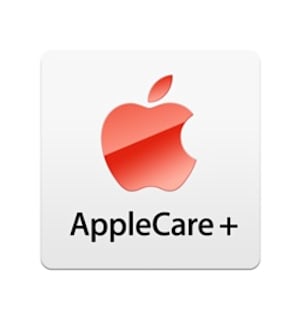 Additionally, everyone knows about AppleCare. Which usually comes in around $129 for 2-years of coverage, with only $29 for screen repairs. That said, dealing with making an appointment for a genius at the Apple Store is never easy. Then waiting a few days for a spot to be open and standing in line isn't ideal. That's one more way Verizon Total Mobile Protection beats the competition. As long as you're willing to pay for it.
Final Thoughts
Another thing buyers need to consider is what Samsung's Warranty or AppleCare does or doesn't cover. With insurance from Verizon everything is covered. Lost, stolen, broken, water-damage and more. For any reason whatsoever the device will be repaired or replaced. If you lose your phone Samsung won't just give you another one, so keep that in mind.
At the end of the day it all comes down to personal preference, budget and how many devices you have. Adding one Total Mobile Protection plan to 3-lines at Verizon beats buying AppleCare for three different devices. Not to mention having same day repairs done in your own home is pretty nice. All said and done look over the fine details, do the math, and choose what's right for you.

As an Amazon Associate I earn from qualifying purchases.