Lenovo ThinkPad X1 Carbon 2017 Review: Mobility Perfected
Perfection, no matter how much we want it to, doesn't come overnight. Only with a good foundation and iteration does something become the best at what it purports to be. The personal technology world is filled with examples of this. The iPhone, Google's Android operating systems and the Sony PlayStation 4 are all iterations that improved on what they replaced. Four iterations of the Lenovo ThinkPad X1 Carbon have offered decent battery life, a comfortable keyboard, and a decent display. Lenovo hopes that its ThinkPad X1 Carbon 2017 will be as close to perfect as the line of ultrabooks has gotten thus far. It just might be.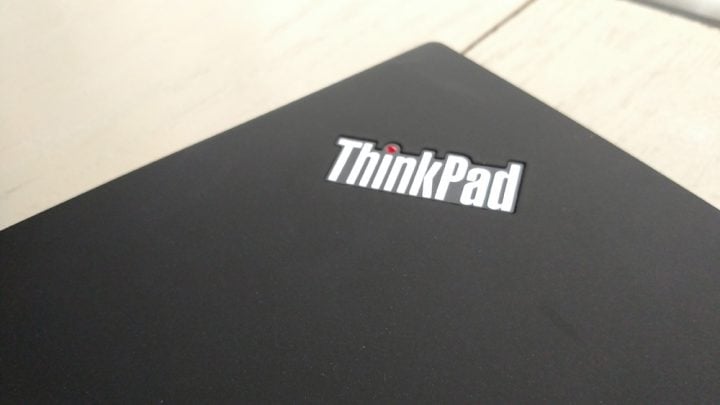 Available now for as little as $1,329 on Lenovo.com, the ThinkPad X1 Carbon 2017 has lots of upgrades. New Thunderbolt 3 ports offer speedy file transfers. With them, charging the notebook takes less time than ever. A new precision touchpad experience grants you granular control of what you can do with a tap or swipe. Its software is free of unnecessary programs. Its display has bezels so small that Lenovo says this 14-inch portable powerhouse is roughly the size of a notebook with a 13-inch display. The ThinkPad X1 Carbon 2017 is also thinner and lighter than the notebooks that came before it.
Lenovo ThinkPad X1 Carbon 2017 Review Summary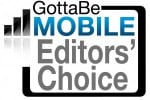 Perfection is relative. Whether the ThinkPad X1 Carbon 2017 is perfect for you depends on what your needs are. The ThinkPad X1 Carbon 2017 is the best thin, light professional grade Windows 10 laptop to arrive this year. That's why it's earned a Gotta Be Mobile Editor's Choice Award. It's not every day that computers come this light, this powerful and this well stocked with ports.
[letsreview]
Lenovo ThinkPad X1 Carbon 2017 Design
Available in either black or silver, the ThinkPad X1 Carbon keeps its angled look from previous generations. It still resembles a carbon fiber wedge. The rear edge is a hard corner. The front is tapered to make you feel like you're carrying a grade school binder. A silkscreened logo sits in one corner of the notebook, while a tilted ThinkPad logo that faces outward sits in the other. The red dot in this logo still glows when the notebook is awake and blinks if it is sleeping.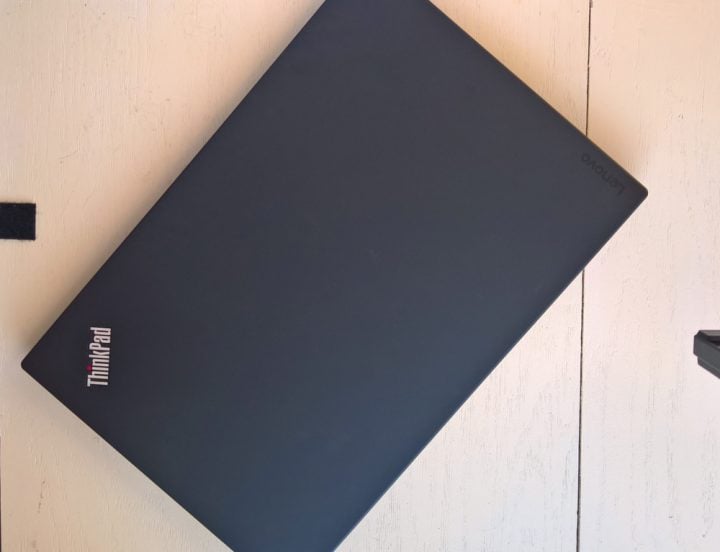 What's changed are the dimensions. This new notebook measures 0.63-inches from top to bottom. It replaces a laptop that was 0.65 inches thick and heavier. This new model weighs 2.49 pounds instead of the 2.57 pounds. Despite being thinner, this notebook is still as rigid as notebooks come. When closed, the carbon and magnesium alloy frame doesn't flex. When open, the keyboard deck is flex free, too. Lenovo says that the ThinkPad X1 Carbon 2017 has still managed to pass MIL-STD 810G military tests for humidity, shock, vibration and extreme temperatures.
The spine of the ThinkPad X1 Carbon 2017 is almost entirely free of ports. There is one that'll immediately catch your eye, a MicroSD and SIM card slot for adding storage and mobile internet connectivity to the notebook with ease. A single USB 3.0 port and headphone jack sit on the notebook's right edge. USB 3.0, HDMI and Micro-Ethernet ports sit on the left edge.
Also on the left edge are two Thunderbolt 3 USB Type-C ports. Thunderbolt 3 offers very, very fast file transfers. That is, moving your pictures, music, movies and documents from the internal drive to an external drive takes a lot less time than it would with a USB 3.0 port. Thunderbolt 3 ports can handle 40GBs of information transfer per second. These ports are also notable for being versatile; they can also double as display connections. One charges the ThinkPad X1 Carbon 2017 to 80% of its capacity in just one hour using the included adapter.
Because Thunderbolt 3 is a relatively new standard, Lenovo wants to keep users safe. The ports have protection to keep the notebook from being fried by devices and cables that appear to meet the standard but don't.
Lenovo ThinkPad X1 Carbon 2017 Internals
Our ThinkPad X1 Carbon 2017 came with the latest internals.
Opening the notebook revealed the 14-inch FHD 1920 x 1080 resolution display with super-thin bezels. This display was crisp, clear and had great viewing angles. Lenovo doesn't offer a touch option, though.
At its heart was a 7th Generation Intel Core i7-600U processor and 16GB of RAM. Because there's no room for a dedicated graphics card in a notebook this thin, the X1 Carbon comes with Intel HD 620 integrated graphics. Our model had 512GB of solid state storage from Samsung and 16GB of RAM – as much RAM as the notebook will handle.
Lenovo offers a few choice upgrades to improve your experience. The ThinkPad X1 Caron 2017 can be configured with as much as 1TB of storage and a crisper 14-inch WQHD IPS display that has a resolution of 2560 x 1440 pixels. That second display option and a Windows Hello camera that lets you log in with just a gaze won't arrive as options until later this year.
Almost no one will feel compelled to swing for that Windows Hello camera upgrade. The fingerprint reader in the ThinkPad X1 Carbon 2017 is quick thanks to a built-in processor.
Lenovo ThinkPad X1 Carbon 2017 Performance & Experience
Almost every input method on this PC is fantastic.
The single-button trackpad has a more satisfying click than did its predecessors. It's also larger. Lenovo has turned over control of the trackpad drivers and software updates to Microsoft. New gestures and ways to navigate Windows 10 are updated automatically going forward. You decide what taps and swipes on the trackpad do in the Windows 10 Settings app. At long last trackpad utilities are a thing of the past.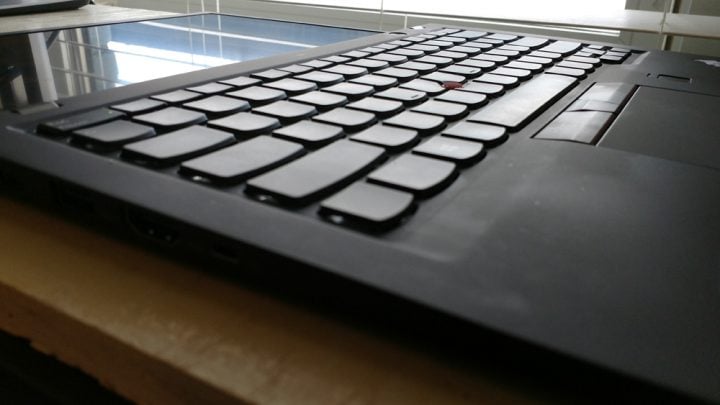 Palm rejection works fine. You won't find yourself accidentally moving the mouse cursor when you type, for example. I've had the notebook not register a swipe or finger movement some, and it's frustrating when it happens. The TrackPoint buttons have mechanical improvements designed to make them more comfortable. I think the effort made here paid off.
The ThinkPad X1 Carbon 2017's keyboard does nothing to jeopardize the line's place in my list of PCs that offer the best laptop keyboards. There's lots of key travel and a satisfying click. Other companies making laptops this thin still have a lot to learn from Lenovo. There are plenty of thin PCs with terrible keyboards.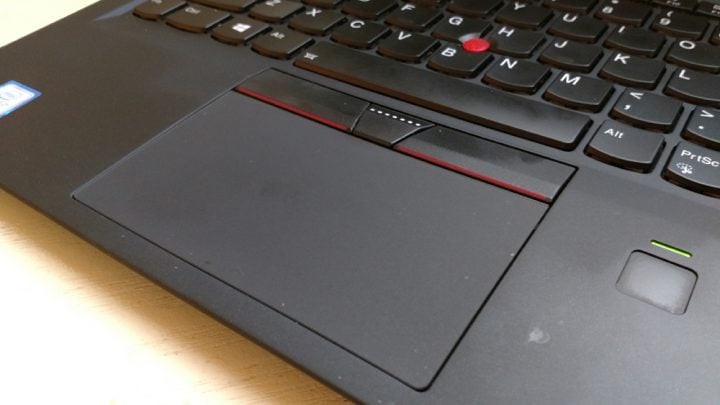 Bad battery life also plagues notebooks in the same market as the ThinkPad X1 Carbon 2017. Lenovo estimates that this machine can reach as much as 15 hours on a single charge. In real world use, that means the web with two different browsers, editing images periodically and listening to music constantly, I reached about 10 hours. That was with the 80% of the display's 300 nit brightness active. With 50% brightness, I was able to stream movies from Microsoft's Movies & TV store for a full 14 hours before the system died on me. That's without using the Battery Saver feature that Microsoft includes in Windows 10.
I honestly believe that anyone can make it through their work day with this notebook. Built-in fast charging allows buyers to top off their battery conveniently fast, making battery life even less of a concern than it already was.
Windows 10, and every productivity app that I could throw at this notebook, ran well thanks to the Intel Core i7 processor and 16GB of RAM. Lenovo also gets credit for the ThinkPad X1 Carbon 2017's svelte software package. The company barely installs anything extra. In fact, the only useless apps were the games that Microsoft itself added to Windows 10 Pro.
Only a few things bother me about the ThinkPad X1 Carbon 2017. This notebook is so thin that the display runs along the back of the keyboard deck. Instead of running out of the back, the ThinkPad X1 Carbon expels hot air through its right side. If you're right handed, use a mouse and frequently have lots of tabs open in Chrome, expect warm knuckles as the machine forces hot air out its side.
Fan noise bothered me, too. With nothing open, I could hear the notebook's fan running six feet away. Other times browsing a few websites in Edge didn't result in any fan noise at all.
By no means do these two things ruin the notebook.
Lenovo ThinkPad X1 Carbon 2017 Specifications
Processor & Graphics
7th Generation Intel Core i7-7600U

Intel HD 620 Graphics or Intel HD 620 Graphics

Memory & Storage
16GB of LPDDR3 RAM

512GB Solid State Drive

Display
14-inch FHD 1920 x 1080p Display
Ports & Extras
·       Intel Wireless AC

·       Bluetooth 4.2

·       720P Web Camera

·       Ethernet Jack with Included Adapter

·       MicroSD Card Slot

·       LTE Mobile Data Connectivity

·       Fingerprint Reader

·       HDMI

·       2 Thunderbolt 3 USB Type-C ports

·       2 USB 3.0 ports

·       Headset Jack

·       dTPM 2.0 Security Chip

·       Spill Resistant Keyboard with TrackPoint

(Optional Windows Hello Camera)

(Optional 2560 x 1440 Display)

Battery Life
Around 15 hours of Battery Life
Dimensions & Weight
12.74-inches x 8.55-inches x 0.63-inches, 2.49 lbs.
 Should You Buy the Lenovo ThinkPad X1 Carbon 2017?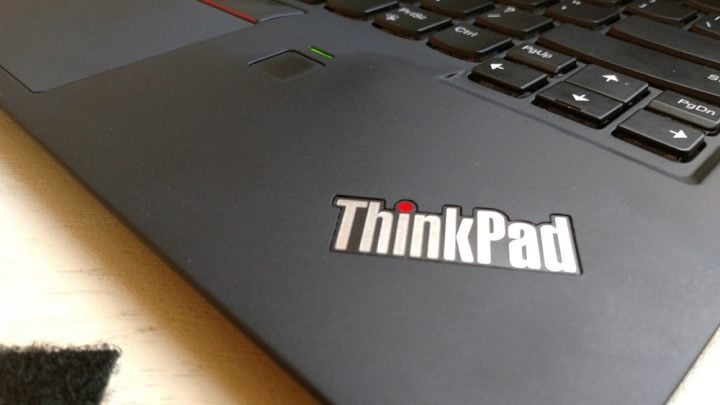 I don't say this lightly: the Lenovo ThinkPad X1 Carbon is the best Ultrabook that you can purchase. It's certainly the best Ultrabook I've come across since I reviewed the ThinkPad X1 Carbon 2016 around this time a year ago, and I was a pretty big fan of that one as well.
If you're into gaming or really want a touchscreen, this machine isn't for you. With a starting price of $1,329, it's not for the budget conscious, either.
For everyone else, this is the machine to beat. Are you looking for a notebook with great battery life? The ThinkPad X1 Carbon is perfect. Could you find a PC with mobile data useful? That's on offer, too. Do you want ports that make docking to your entire setup as easy as plugging in a single cable? Are you someone that prizes a great typing experience above all else. This laptop delivers the goods.
I don't know if any piece of technology can ever be truly considered perfect. I do know that the Lenovo ThinkPad X1 Carbon 2017 has to be the closest any Ultrabook has come. I'd certainly be perfectly happy adding one to my own daily routine.