The LG G7 isn't the first phone with wireless charging from LG. As a result, they do offer a Qi-compatible wireless charging pad. However, it's more than a few years old and isn't made specifically for the LG G7, but should work fine. We recommend the popular brand Anker, who has a nice affordable wireless charging pad. Another choice is this wireless charging stand, perfect for watching videos or movies.
Or, get a wireless charger from our slideshow below. They're for the Galaxy S9, but every pad works great with the LG G7.
Best Wireless Charging Pads for Galaxy S9
Anker PowerPort 10 Wireless Charger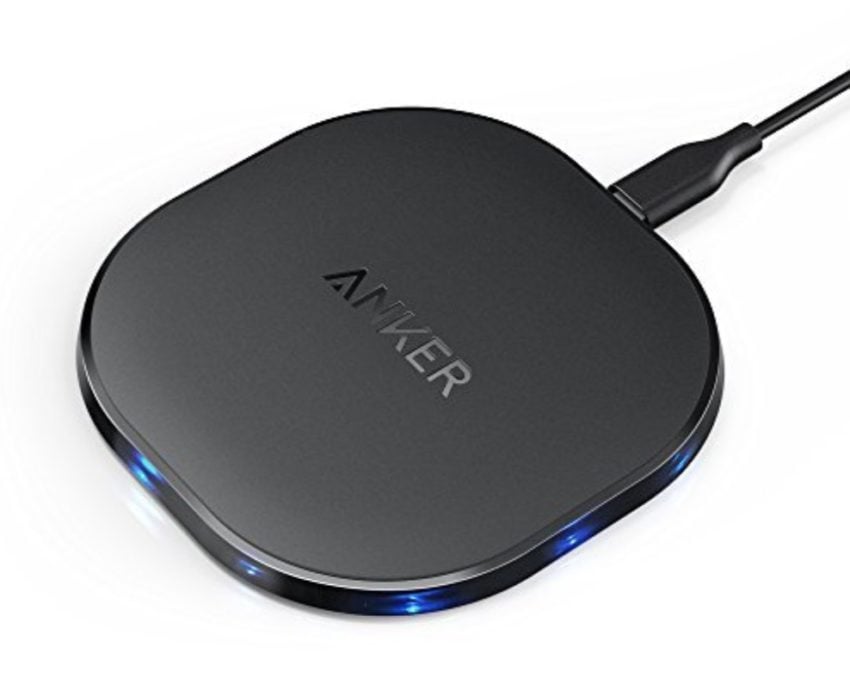 Our first recommendation is the Anker PowerPort 10 Fast Wireless Charging Pad. It's small, lightweight, affordable, and offers fast charging speeds.
Anker is a brand we know, use, and highly trust. They make some of the best chargers and battery packs on the market. Their latest PowerPort 10 wireless charger is exactly what you need.
This features 10w fast wireless charging for the Galaxy S9, comes with an included 3ft cable, and has small LED notification lights so you know it's charging. Sometimes if you don't lay the phone down right, it won't charge because the coils don't line up. These LED's are an easy way for you to know it's working, and when you're at 100%. This is a great all around charger for half the price of Samsung's official one.