LG V30 Release Details Firm Up
The LG V30 release date is coming up quick and now we have more details to share with potential buyers. This week LG announced its next phone will have a brand new 6-inch class-leading OLED display. It will feature curved edges to take on the Galaxy Note 8 and new iPhone. Here's everything you need to know.
Recent V30 rumors point to some major changes that should either excite or frustrate fans of the original V10 and V20. From a bigger display and premium design, improved cameras, to water-resistance.
Read: LG V30 Release: 5 Reasons to Wait & 4 Reasons Not to
Actually, the LG G6 tells us a lot about the upcoming LG V30. That's because the design will be similar and LG will likely ditch the second screen in favor of an edge-to-edge display. However, it isn't all bad news, as this phone is shaping up as one of the best options in late 2017.
While we already knew plenty about the LG V30 thanks to countless leaks and rumors, some of the information is now official. On August 2nd LG Display officially announced the screen for its "next major smartphone". Which of course, is the upcoming LG V30.
According to LG, the phone will offer a 6-inch Quad-HD Display with the companies "full vision" technology. That's their way of calling it an edge-to-edge screen like the Galaxy S8 and rumored iPhone 8. However, the body of the phone will be much smaller than the LG V20, even with the bigger screen, due to having smaller bezels. Essentially the front is almost all screen. Check it out in the teaser image below provided by LG.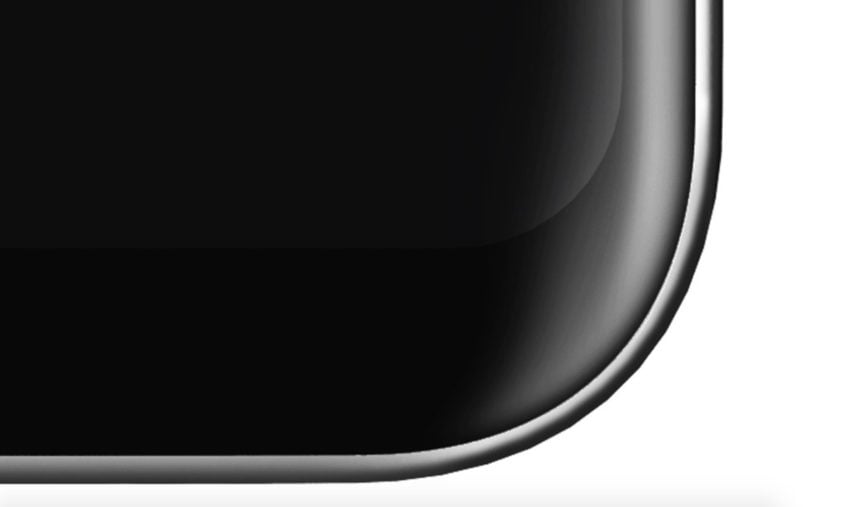 LG confirms they've shrunk the bezel (black bars around the screen) a lot for this phone. In fact, it is 20% smaller on the top and 50% smaller on the bottom. Offering more screen and fewer bezels than even the Galaxy S8.
Furthermore, LG states this phone is the first device to utilize its new P-OLED technology. The LG V30's 6-inch screen will have a curved OLED screen which should offer a significantly improved viewing experience over past LG devices. The "P" in P-OLED stands for plastic, which makes the screen more durable and less prone to cracks and damage. However, the company still plans to use Gorilla Glass 5 on top for scratch resistance. The best of both worlds, basically.
Other features include dual 13 Megapixel cameras on the back, an improved front-facing camera, and IP68 dust and water resistance. Additionally, the V30 is rumored to have wireless charging and a new and improved Quad-DAC for high fidelity sound.
Read: LG V30 vs Galaxy Note 8: What to Expect
Leaks believe the LG V30 will still have a 3.5mm headphone jack, and the secondary ticker display won't be missing completely. There isn't a second screen, but instead a floating ticker display somewhere on the new 6-inch full vision OLED screen.
We expect the new and improved LG V30 announcement to come around August 31st, with the phone being available for sale in late September. We'll update this post once we know more.

As an Amazon Associate I earn from qualifying purchases.