macOS Sierra Problems: 5 Things You Need to Know
There are macOS Sierra problems that users need to know about before they think about installing this free update.
After months of testing there are still some macOS Sierra problems that can bring your workday to a halt, ruin a vacation or simply frustrate you when you need to get something done.
With the macOS Sierra update Apple switches from OS X to macOS. This still keeps the naming conventions as the 10.12 update. This is what you need to know about macOS Sierra problems.
There is more than a name change with macOS Sierra update. Apple is not simply changing the name and asking users to update. There are many exciting macOS Sierra features that users should check out.
You can use Siri on macOS Sierra, unlock your Mac with your Apple Watch, get access to a universal clip board between all of your devices, easily access your Desktop and Documents in iCloud and use Apple Pay on the web. You can even optimize your Mac storage using iCloud so you don't run out of space.
This is what you need to know about macOS Sierra problems that can stop your installation dead in its tracks, prevent you from using your favorite apps, leave you without enough battery life and more.
macOS Sierra Install Problems
One of the most concerning macOS Sierra problems you could run into is if your Mac freezes or crashes while installing macOS Sierra.
If you are installing macOS Sierra and you Mac freezes, try waiting a little while. It may appear stuck, but could still be chugging along behind the scenes.
For users who are still stuck, try to restart the installation with any anti-virus software turned off or by restarting and holding shift and the power button to boot into safe mode to install macOS Sierra. You may also need to try using a wired connection.
You may also want to try a clean install of macOS Sierra.
Major macOS Sierra Problems Are Limited
macOS Sierra installed without any problem

— Beau (@beaudotgiles) September 20, 2016
The good news is that there are no major macOS Sierra problems frustrating users yet. We saw the iOS 10 update take some iPhones offline, but that is not the case with macOS Sierra for a large number of users.
There are macOS Sierra Problems
It is important that you know there are macOS Sierra problems that could impact how you use your Mac.
Some users report that their Mac won't start after installing macOS Sierra. If this happens you may need to boot into safe mode.
There are some VPN macOS Sierra problems if you use an older style of VPN that is no longer considered secure.
Slow macOS Sierra downloads are another problem that users are facing. This will likely clear up as the rush to upgrade passes. At one point we saw a download time of eight hours, which was not realistic.
iTunes macOS Sierra problems are causing iTunes and Apple Music not to work for everyone. Make sure you are on iTunes 12.5.1 from the App Store.
Not All Apps & Accessories Work on macOS Sierra
There are still some apps that don't work on macOS Sierra and some accessories that don't work.
The Fujitsu ScanSnap scanner does not work with macOS Sierra with all options. The company rolled out a fix for some models and has two more updates coming this month to fix the issues.
is working on a solution, but users that rely on these popular scanners should hold off.
While most popular apps work with macOS Sierra already, there are a number of incompatible macOS Sierra apps that could pose a problem. For example some Adobe CS 6 apps doesn't work, Quicken Essentials, WhatsApp Desktop and others may crash.
If you use Parallels and upgrade to macOS Sierra you will need to figure out the right configuration since by default iCloud appears to sync your virtual machines to iCloud Drive.
You Can Downgrade to OS X El Capitan
Are macOS Sierra problems too much for you right now? You can downgrade to OS X El Capitan and get back to the experience you were on before this started.
Assuming you have a Time Machine backup from OS X El Capitan, you can literally go back to the point right before you clicked upgrade.
This guide will walk you through downgrading to OS X El Capitan from macOS Sierra.
12 New macOS Sierra Features Worth Upgrading For
Siri on Mac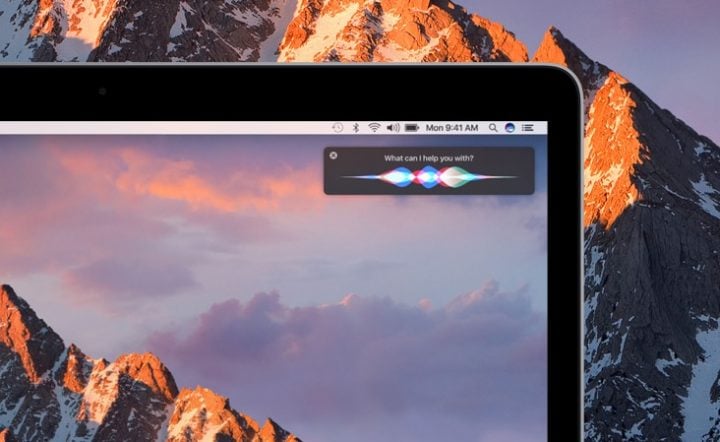 With macOS Sierra you now get access to Siri for Mac. This brings the personal assistant you are used to using on your iPhone and iPad to your computer. There is no access to Siri on OS X El Capitan.
Siri for Mac can do almost all the things you already use it for on your iPhone, but now it can delivery many more features that will help you be more productive.
You can use Siri to send a message while you are working on something important, but that's not all. Siri for Mac can help you locate files and you can even have Siri narrow down those files as you search for them.
When you find a Siri result that you need to keep handy, you can pin it to the Notification Center so you can quickly access it again. When you find an image, result or other item of interest with Siri, you can drag and drop it into a document.

As an Amazon Associate I earn from qualifying purchases.