macOS Sierra Release Date & Time: 5 Things to Know
The macOS Sierra release date is tomorrow, ahead of a new MacBook Pro. Today we are taking a closer look at what we know about the macOS Sierra release date for Macs and the macOS Sierra release time.
Apple announced macOS Sierra at WWDC 2016 in June, and we've been testing it along with Developers since then. Now Apple is ready to roll out the big upgrade that brings Siri to Mac to all users.
We know many of the new macOS Sierra features and what devices will get the macOS Sierra update this month.
Apple delivered the final macOS Sierra beta to users earlier this month and announced the exact macOS Sierra release date for the iMac, MacBook, MacBook Pro, Mac Mini, MacBook Air and Mac Pro.
This is everything we know about the macOS Sierra release date including the specific date, the potential macOS Sierra release time and what you need to know about the option to downgrade.
macOS Sierra Compatible Computers
Apple is good about delivering updates to older computers and phones, but there is always a cutoff.
If you own a Mac released in late 2009 or newer you can likely run macOS Sierra. The exact list of macOS Sierra compatibility is below.
MacBook (Late 2009 or newer)
MacBook Pro (Mid 2010 or newer)
MacBook Air (Late 2010 or newer)
Mac mini (Mid 2010 or newer)
iMac (Late 2009 or newer)
Mac Pro (Mid 2010 or newer)
Some Older macs don't get all the same features. For example you need a Mac from 2013 or newer to use the Auto Unlock feature. You also need a new-ish Mac to use Apple Pay on the web and to use features like Handoff, Instant Hotspot and Universal Clipboard. There may be workarounds to get macOS Sierra on an older Mac, but unless you are experienced you should be cautious.
macOS Sierra Release Date
The macOS Sierra release date is not connected to a new MacBook Pro or MacBook Air as we anticipated. Apple announced that the macOS Sierra release date is September 20th.
Apple spread out the software updates, so users can install iOS 10 and watchOS 3.0 before upgrading to macOS Sierra. If you use one of the older Macs this is a good time to look up what beta testers found for macOS Sierra performance on your Mac.
macOS Sierra Release Time
You shouldn't expect a macOS Sierra release time at midnight on September 20th. Even though Apple didn't announce any specific time, the company is very predictable in this area.
We expect the macOS Sierra release time at 10 AM Pacific, 1 PM Eastern on September 20th. If you live in other countries and time zones, here's a breakdown.
Eastern – 1 PM
Central – 12 PM
Mountain – 11AM
London – 6 PM
Moscow – 9 PM
New Dehli – 10:30 PM
Shanghai – 1 AM
Tokyo – 2 AM
Melbourne – 3 AM
Auckland – 5 AM
You can expect a major rush for the first 30 to 60 minutes that the update is available, so you may want to simply wait for this to pass and avoid slow downloads or errors.
macOS Sierra Clean Install
You will find the macOS Sierra update on the App Store as a free download that installs and upgrades your current OS X El Capitan installation to macOS Sierra.
If you want a fresh start, which can get rid of some problems or issues, you can perform a macOS Sierra clean installation using a USB drive.
Here's how to perform a clean macOS Sierra installation as the release date approached. This is a good idea if your Mac is older and you haven't performed a clean installation in years.
macOS Sierra to OS X El Capitan Downgrade
You can count on a macOS Sierra to OS X El Capitan downgrade if you run into problems with the macOS Sierra update after you install it.
The best bet is to wait a few days to see how others like the update and to make sure your favorite apps and accessories still work — but if you jump right in and have second thoughts you can downgrade.
If you think this might be something you need to do, you should perform a Time Machine backup of your Mac before you upgrade to macOS Sierra. Here's how to downgrade to OS X El Capitan from macOS Sierra.
12 New macOS Sierra Features Worth Upgrading For
Siri on Mac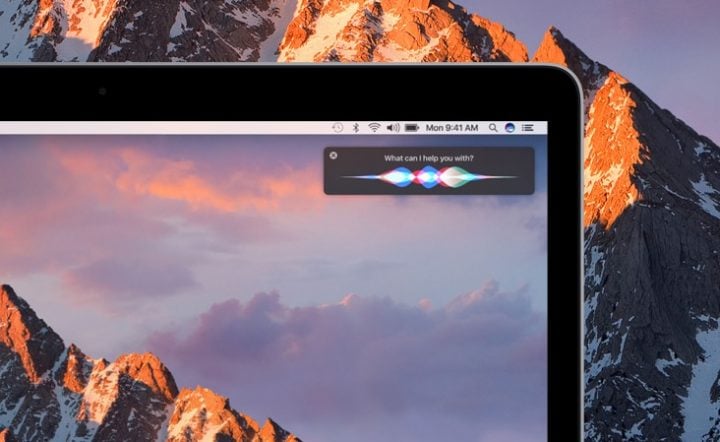 With macOS Sierra you now get access to Siri for Mac. This brings the personal assistant you are used to using on your iPhone and iPad to your computer. There is no access to Siri on OS X El Capitan.
Siri for Mac can do almost all the things you already use it for on your iPhone, but now it can delivery many more features that will help you be more productive.
You can use Siri to send a message while you are working on something important, but that's not all. Siri for Mac can help you locate files and you can even have Siri narrow down those files as you search for them.
When you find a Siri result that you need to keep handy, you can pin it to the Notification Center so you can quickly access it again. When you find an image, result or other item of interest with Siri, you can drag and drop it into a document.

As an Amazon Associate I earn from qualifying purchases.