Madden 16: 5 New Details Gamers Need to Know
Madden 16 Defender Upgrades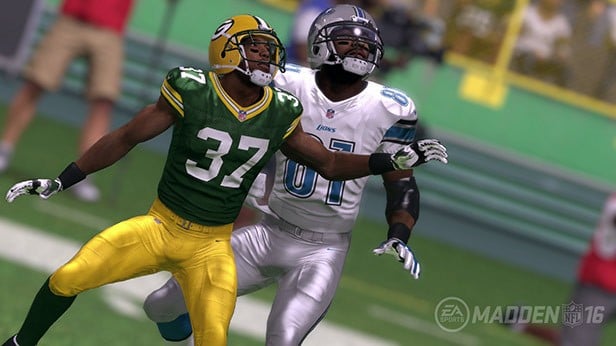 Offense doesn't get all of the upgrades when it comes to Air Supremacy. Defenders also gain skills that will help you take your Madden 16 experience to the next level.
Instead of only focusing on the ball for a swat or an interception you can play the receiver. This allows gamers to choose from a regular tackle or to go for a perfectly timed hit to knock the ball lose and save the day.
EA also announced new animations for the battle over the football with, "more than 400 new multiplayer catch outcomes, which includes knockouts, tip ball, simultaneous possession catches, offensive/defensive PI, interceptions and more"
This addition to Madden 16 gameplay will help add tot he depth of playing defense and it could help combat the seemingly overwhelming number of interceptions that happen in Madden 15.

As an Amazon Associate I earn from qualifying purchases.