Madden 16 Update Promises Bug Fixes
EA is working on the first Madden 16 update that promises bug fixes, a roster update and tuning. While we don't know the exact timing, EA did confirm that the first Madden 16 patch is in the works.
Overall Madden 16 is an excellent game, but like many launch titles there are a number of Madden 16 problems. One of the growing issues is Madden 16 freezes in online play and Madden 16 freezes in Madden Ultimate Team mode.
EA did not indicate a fix for freezes, but is aware of many other issues with the game, including Connected Franchise Mode problems.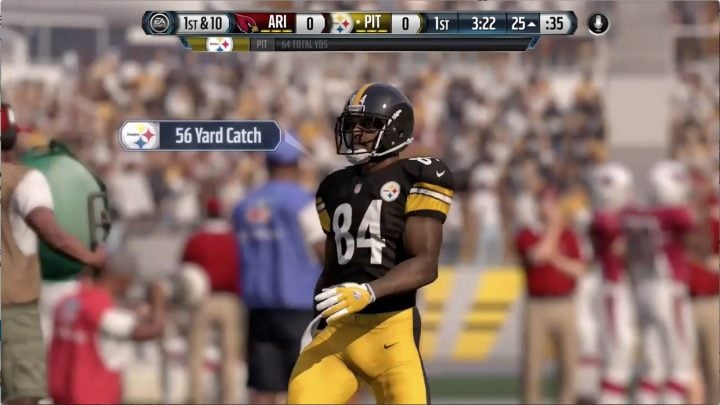 Rex Dickson, Creative Director – EA Sports Madden NFL, confirmed in a series of tweets that EA is aware of problems with Madden 16 gameplay and with bugs.
Dickson shared that there is a tuning update coming to adjust some of the Madden 16 gameplay problems, but that the Madden 16 bug fixes will come in a patch later.
WHAT IS THIS EA? $60 for this @RexDEAFootball @KolbeL Lost Draft Champions because of this. pic.twitter.com/eI0t9PuRpI

— 0-0 (@ByeJayGruden) August 28, 2015
Based on a response to an Xbox One Madden 16 owner and other replies it is clear that the Madden 16 update will change the power of Aggressive Catches in Madden 16. The tuning update should also fix an error where the defense going offsides stops the clock. There are also problems with untacklable players in Madden 16.
@fredthefart100 Tuning update coming shortly.

— Rex Dickson (@Rex_Dickson_) August 29, 2015
The most anticipated update is the Madden 16 patch that will likely fix the Madden 16 Connected Franchise Mode bugs and hopefully Madden 16 freezes. In an update on August 31st, Dickson re-iterated that the company is working on fixes.
@BigBankhead @ShutdownSafety Yes. We have a roster update and a tuning update coming as well as bug fixes in a patch.

— Rex Dickson (@Rex_Dickson_) August 31, 2015
The Madden 16 update release date should happen soon. On August 28th, Dickson stated there is a, "Tuning update coming shortly." Just before the release he shared the most pointed Madden 16 patch release timeline writing, "Won't be day one but as soon as possible. You won't have to wait 6 weeks."
Expect to see the Madden 16 update release in the near future on PS4 and Xbox One. It's not clear if EA plans a simultaneous release, or how this will factor in to updates for the Xbox 360 and PS3.
Madden 16 vs Madden 15: 10 Key Differences
Madden 16 Catch Upgrades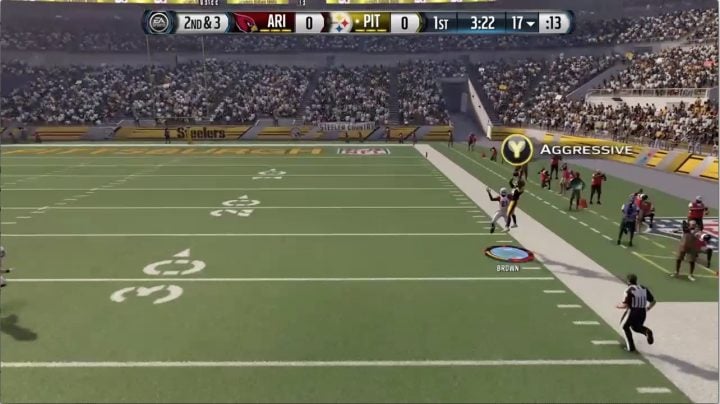 In Madden 15 catching the ball is a one choice option that either happens or doesn't -- and if you are lucky when you catch it you can still pick up some yards. The receiver doesn't play very differently from one situation to another.
In Madden 16 you can choose to catch the ball with an Aggressive Catch, a Run After Catch or a Possession Catch. This allows you to pick the right catch for the situation.
If it's a long bomb where you need to go high, you can control the receiver and go up to grab that ball for a spectacular to watch catch. Unfortunately if you are near the sideline you might end up out-of-bounds and the odds are good you won't pick up any more yards if you use this in the middle of the field.
The RAC option positions the receiver to add to the yards by catching with a focus on picking up more yards. This is perfect when throwing to a receiver that needs to pick up three or more yards after the catch to get the first down.
Other times you just need to make a catch so that you can get the first down or keep the clock running. The Possession catch option delivers a catch that you are more likely to hold on to, but you might not get any added yards and if there is a lot of pressure you may miss out.
You can control all of these after the throw and it actually works really well.