Moto G7 Release: What You Need to Know
In this guide we'll go over everything you need to know about the new Moto G7, Motorola's most popular and affordable Android smartphone. Each year they release a new Moto G, and for 2019 the company just confirmed four new models, with three being available in the US.
The Moto G7, Moto G7 Power and the Moto G7 Play are available now or coming soon. These mid-range phones deliver a premium design, the latest version of Android, and nearly bezel-free screens at a wallet-friendly price. Here's what each one has to offer and how they compare.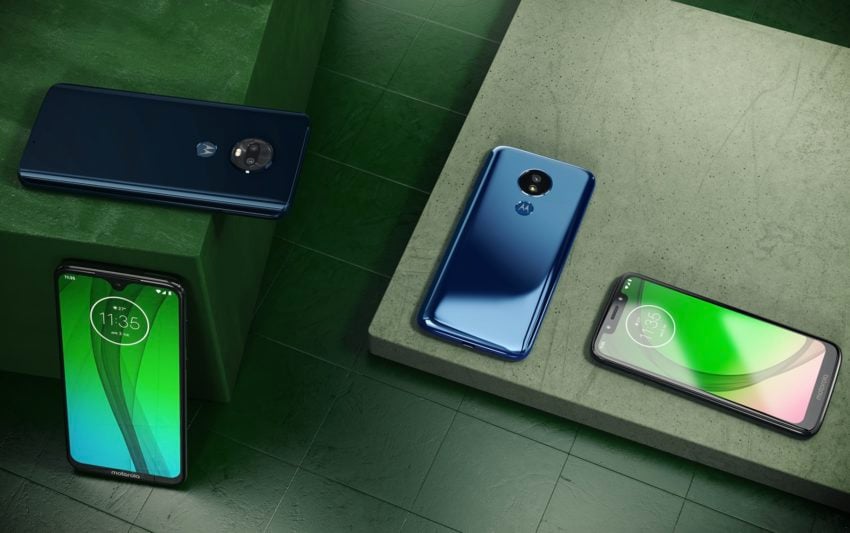 Motorola recently announced four new Moto G7 budget smartphones
These phones range from $199 to $299 and will be available "this spring"
The Moto G7 runs Android 9 Pie and offer nearly bezel-free screens
Moto G7 Release Date (Moto G7, G7 Power, G7 Play)
Finally, we now actually have a release date for these impressive new budget smartphones. After immediately being released in Mexico and Brazil, those in the United States and other regions have been waiting for over a month. Here's when you can get one.
Moto G7 – Available from February in the US and elsewhere
Moto G7 Power – Available for pre-order for $250, March 22nd release date
Moto G7 Play – Pre-orders begin March 29th, with an April 5th release date ($199)
While your best bet it to get it right from Motorola, they'll also be available at Best Buy, B&H Photo, Walmart, and Amazon, to name a few.
Moto G7 Screen Sizes & Design
As you probably know, the latest trend in smartphone design is huge screens, small bezels, and little notches for the front-facing camera, while the rest of the screen stretches to the top of the device. As expected, that's exactly what we're getting from the Moto G7 family of phones.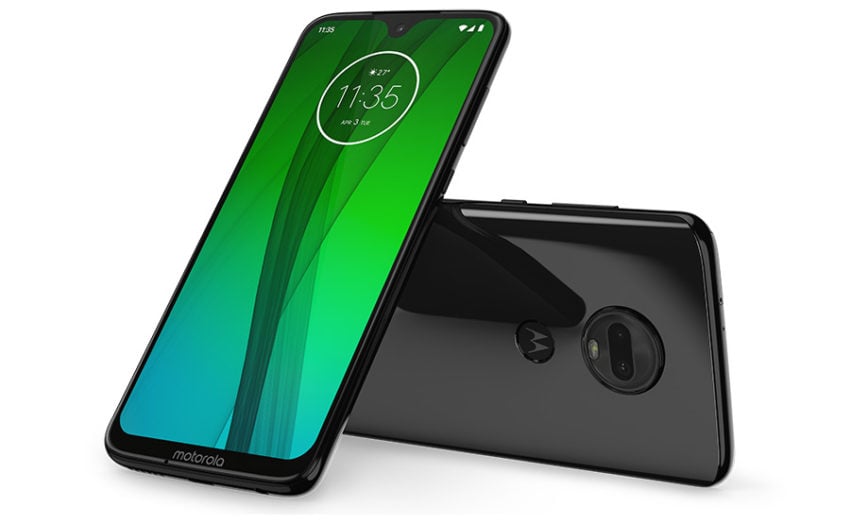 However, for whatever reason, Motorola changed the notch on every phone and they all look different and have different size notches. From a small tear-drop notch everyone can appreciate, to huge notches similar to the iPhone Xs. Remember though, these phones cost under $300.
Moto G7: 6.2-inch Full 1080p HD LCD Display (smallest notch)
Moto G7 Power: 6.2-inch 720p HD LCD Display (bigger notch)
Moto G7 Play: 5.7-inch 720p HD LCD Display (biggest notch, similar to iPhone Xs)
Take a quick look at all US models above, then keep reading for more details.
Moto G7 Specs & Features
While these phones look similar, each model has different specs, features, cameras and internals. As a result, you'll want to pay attention to all the details and choose what's best for you. Basically, the regular G7 is the model most people will want, as it offers the best performance, cameras, and display. Then, the G7 Power has a huge battery while the G7 Play offers a great experience in a compact package.
Instead of listing out the specs for each phone, we'll simply explain what's the same and what's different. All Moto G7 models have a powerful 8-core Qualcomm Snapdragon 632 processor, Android 9 Pie, microSD storage expansion, 3.5mm headphone, USB Type-C, no NFC, and rear-mounted fingerprint scanners.
The regular Moto G7 is the only model with a Full HD 1080p HD display, and it also has the smallest notch in the screen. This variant also offers 4GB of RAM, 64GB of storage, dual rear cameras and a 3,000 mAh battery with fast charging all for $299. And yes, a 3,000 mAh battery on a 6.2-inch display isn't very big.
If you'd like better battery life, the Moto G7 Power has a massive 5,000 mAh battery. However, it only has a 720p HD screen, 3GB of RAM, 32GB of storage, and a single 12MP rear camera. That said, it's more affordable and only costs $249.
Read: Best Moto G7 Cases Worth Buying
And finally, the smallest Moto G7 Play with the 5.7-inch screen and iPhone X-style notch is the most affordable of the group. For only $199 you're getting everything we mentioned above, but with lower specs inside. That includes only 2GB of RAM, 32GB of storage, 13MP rear camera, and only a 3,000 mAh battery with slower 10w charging. Did that all make sense?
Basically, those who want a small affordable phone can get the Moto G7 Play, while everyone else should snag the Moto G7. And if you're worried about battery life buy the Moto G7 Power.
Moto G7 Pricing & Carrier Info
In closing, we want to mention that all of these affordable Android phones will be sold unlocked and should work with almost every major US carrier. That means AT&T, T-Mobile, MetroPCS and hopefully, Verizon. Although big red could simply offer a pre-paid model at a discount.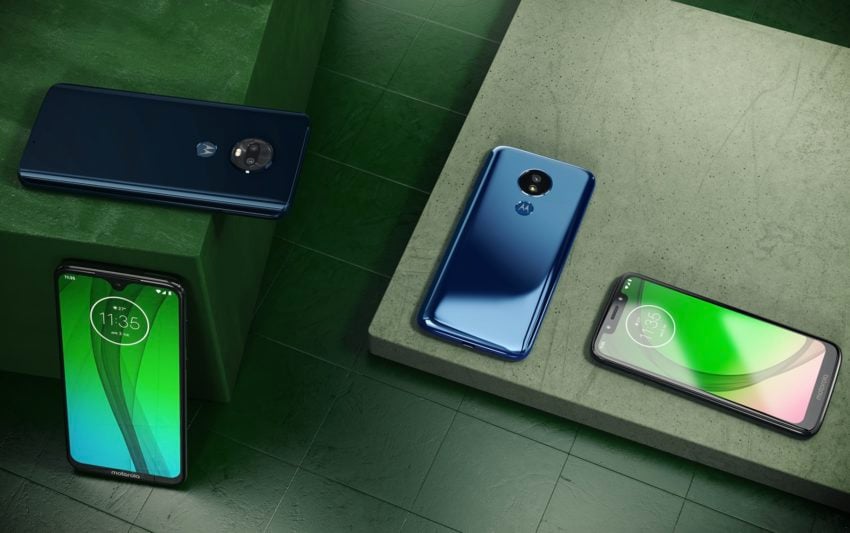 Moto G7 – $299
Moto G7 Power – $249
Moto G7 Play – $199
As you can see, these are excellent looking phones with an attractively low price tag. Similar to previous years, the main Moto G7 hits that all-important $299 price point, while the other models are even more affordable. Plus, you can expect an even cheaper $99 or $129 Moto E later this year, too.
Go ahead and get the impressive new Moto G7 today, or wait a little longer for one of the more affordable versions. If you do, get a Moto G7 case to keep your phone safe the day it arrives.

As an Amazon Associate I earn from qualifying purchases.