Moto X 2015 vs Galaxy Note 4: 5 Key Differences
Screen Size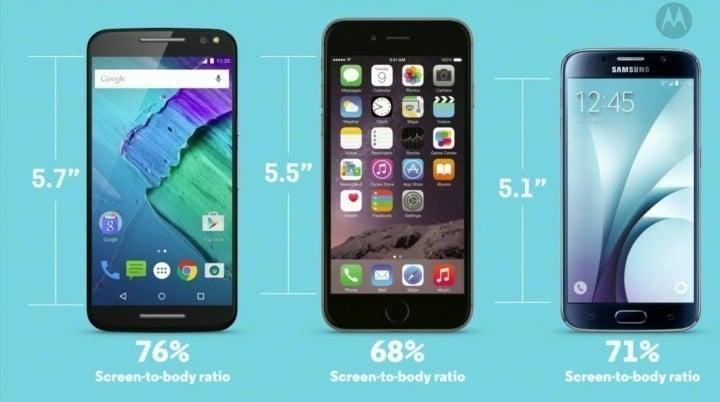 The Galaxy Note 4 and Motorola's all-new Moto X Pure Edition for 2015 actually have the same size screen, something no Moto owners expected. They both have large 5.7-inch 2560 x 1440 Quad-HD screens that look amazing, and are extremely high resolution.
However, the Moto X is actually the smaller device, or should be, thanks to extremely thin bezels and on-screen buttons. But, as we mentioned before, that means the Note 4 will have more screen you can use, as Moto's on-screen buttons take up some space.
The image above was provided by Motorola showing how small its large 5.7-inch Moto X actually is. This means that you'll get the same size screen in a smaller package, making the Moto X easier to hold and use. If size is an issue but you want a big screen, consider the Moto X.

This article may contain affiliate links. Click here for more details.