Moto Z3 vs Moto Z3 Play: What to Know
If you're looking to buy a new Motorola smartphone you have two more options this year. Motorola recently announced the Moto Z3 as one of the first 5G-capable smartphones. And earlier this year they released the affordable Moto Z3 Play with all-day battery life. Here's how the two compare for potential buyers.
For this generation, there's no "Force" edition of these phones, but they still have plenty to offer and work with the wide assortment of Moto Mods.
Read: 25 Best Moto Mods Worth Buying
All Moto Z phones have the same overall design, which is how they work with Moto Mods. Basically, that means these two phones are very similar across the board. Still, there are some important differences between the Moto Z3 and the Z3 Play for those on the fence.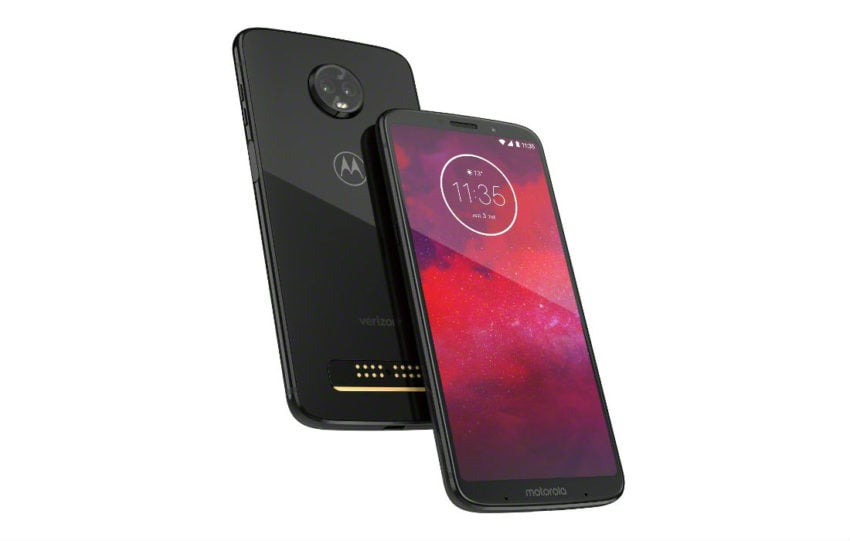 If you're looking for a new phone in the second half of 2018 you have a ton of choices. Whether that's the Galaxy S9, the upcoming Note 9, Google's Pixel 2 XL, or wait for the Pixel 3 XL. Not to mention a new OnePlus 6T, the LG V40, and now the Moto Z3. It's a tough choice.
Those on a budget (or Verizon Wireless) will want to consider Motorola's latest Moto Z3. It might not have the best of everything, like a Samsung Galaxy Note 9, but considering it comes in at under $500 it's a great smartphone. Yes, the Moto Z3 is not a "top-tier flagship" smartphone, but that doesn't make it a bad phone.
With both of these phones, you'll still get a sleek device with a premium metal design, a powerful camera on the back, MotoMods, and a clean version of nearly stock Android. Honestly, the choice comes down to whether or not you use Verizon Wireless, as the regular Z3 is exclusive to Verizon, or if you want better battery life. Here's how these phones stack up against each other.
Moto Z3 vs Moto Z3 Play: Display & Design
Both of these phones look absolutely identical. You'll never be able to tell the difference. That's because they must have the same overall shape so the Moto Mods can click on in the back.
However, Motorola was able to make the screens bigger and keep the phone the same size thanks to shrinking the bezels.
The Moto Z3 and the Z3 Play both have the same 6.01-inch 18:9 Super AMOLED display with a 2160 x 1080p Full HD resolution. They both look great. You'll enjoy a sleek overall frame, a side-mounted fingerprint scanner, and a bulging camera on the back.
That camera bulge serves a purpose too. Not only does it house two strong cameras, but it helps keep the Moto Mods in place. Basically, there's nothing different between these two phones in terms of display and design. They're the exact same.