New Apple TV Jailbreak Release Probably Won't Happen Soon
It's only been about a week since the new Apple TV released, but many users are looking forward to a new Apple TV jailbreak. However, don't get your hopes up too soon.
The new Apple TV was first announced and unveiled back in September during the company's iPhone 6s event. During the keynote, Apple showed off the new features of the fourth-generation Apple TV, as well as a few apps and games that users would be able to play with come launch day.
It's no surprise that the new streaming box is a big overhaul over the Apple TV 3, especially since Apple hasn't touched the Apple TV since 2012, so it was certainly due for a big refresh, and it got the update it deserved by far.
While many early adopters already have their new Apple TVs all set up, some curious users are wondering when we'll see an Apple TV jailbreak for the new set-top streaming box. That's a question that certainly is justified, seeing as how there wasn't a jailbreak for the Apple TV 3, and since the new Apple TV runs a completely different operating system known as tvOS, a lot of users in the jailbreak community are curious to see if a jailbreak comes back to the Apple TV.

The good news is that hopes are high and mostly positive for a new Apple TV jailbreak. Kevin Bradley, who is known as nitoTV on Twitter (also the creator of the nitoTV jailbreak app, which was one of the first Apple TV jailbreak apps to release), has said in the past this he's confident that an Apple TV jailbreak will release for the new Apple TV.
Read: New Apple TV Jailbreak: Will We See It?
However, Bradley recently brought everyone back down to Earth, saying that "if you think [the new Apple TV] jailbreak is coming any time soon, yeh, stop that lol. I have faith if will happen. I doubt it will be soon though."
We can't say this is too surprising, as the interest for an Apple TV 3 jailbreak was relatively low at the time, and it's likely that jailbreak developers are just now warming up to the idea of digging into the new Apple TV to find an exploit.
If a jailbreak team is working on a new Apple TV jailbreak, who knows how long it will take. An iOS 9 jailbreak took a month to release, and iOS 8 and iOS 7 jailbreaks took even longer, with the iOS 7 jailbreak taking a few months to release to the public.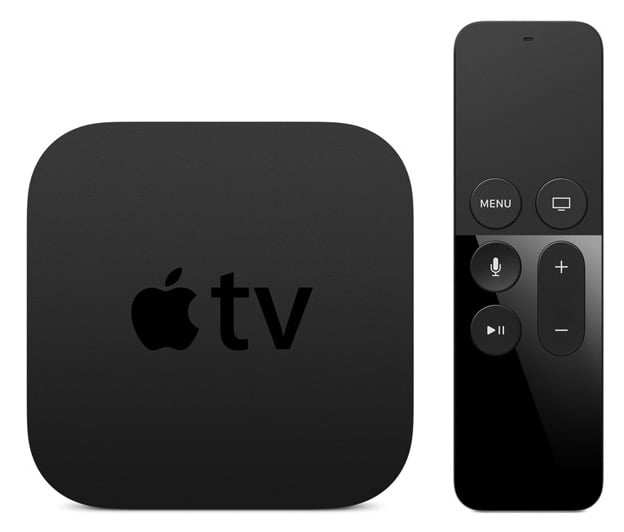 The new Apple TV comes with a ton of new features over the Apple TV 3, and some of the headliners include an all-new Apple TV remote, gaming support, an Apple TV App Store, and a new user interface that's reminiscent of iOS 9.
The gaming support is a big addition, turning the set-top  streaming box into a casual gaming console of sorts, where users can play games by using the new remote sideways, or buying a third-party game controller from SteelSeries.
There are other accessories that you can get for the new Apple TV as well, including a wrist strap for the remote, a protective sleeve for the remote, as well as stand for the Apple TV remote if you want to show it off when you're not using it.
However, there are still many reasons why you shouldn't buy the new Apple TV, mostly because text entry still hasn't improved much over the previous generation, and there's no Bluetooth keyboard support yet. Hopefully text entry improves eventually, but many users aren't too happy by the lack of improvement with it.
9 Awesome Apple TV Accessories
Griffin Survivor Play
The Griffin Survivor Play is a protective sleeve for the Apple TV remote that can save it from potential damage.
The Survivor Play is geared toward Apple TV gamers that will likely use the remote as a game controller, providing maximum grip so that the remote doesn't fall out of your hands, especially when you're playing a game that requires you to fling around the remote to activate the motion sensors inside.
The protective sleeve is made out of silicone and has extra-thick grips on the back to make it easier to hold. It's priced at $19.99 and is available now.

As an Amazon Associate I earn from qualifying purchases.