5 New Destiny 2 Features Worth Upgrading For
Destiny 2 Multiplayer & Game Modes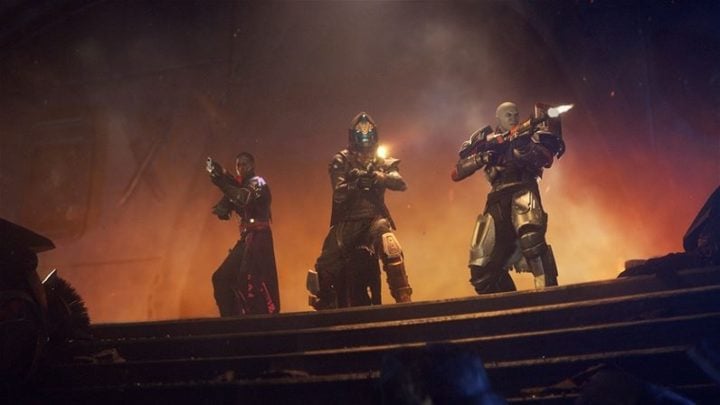 The Destiny 2 experience consists of three major modes. There's the campaign, cooperative multiplayer and competitive multiplayer.
More than just story missions are stuffed into the campaign mode. Side-missions and quests are inside too. The side-missions help players earn new gear and level up their character outside of the bigger plots the story missions revolve around. Quests don't let players level up, but do reward them with new guns, weapons and armor.
Raids and Strikes are a part of the game's cooperative multiplayer experience. Now three players can form a Strike team. Raids require 6 different players. The new Clans and Guided Games systems make it easier to find other players that would also like to complete Raids and Strikes. We don't know how many Strikes and Raids Destiny 2 will launch with.
The Crucible, Destiny 2's competitive multiplayer has a big change. This mode lets only two teams of 4 compete in matches going forward. There's not much information about Crucible's new maps. Expect Bungie to have more to share about Crucible closer to the game's beta.

As an Amazon Associate I earn from qualifying purchases.