New Year's Resolution: Talk To Family And Friends More Using These Apps and Gadgets
The holidays are just about over and many of you who traveled to visit family are soon set to make the trek back home if you haven't already. Seeing my family during Christmas and Thanksgiving always leaves me thinking I should talk to them more the rest of the year, but that doesn't always happen.
If your family communicates via social networks it's a bit easier to have more meaningful interactions, but how often do you go beyond sharing links, photos, and Farmville requests?
And what about the people in your life who aren't on social networks or even the Internet as much as you?
If you've made a resolution this year to talk to family and friends more and communicate beyond your basic social networking interactions, here are some tips and suggestions for you.
Set Reminders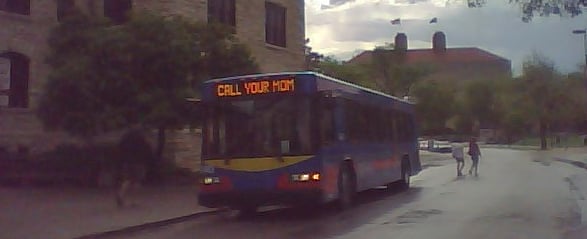 It might seem a little overly anal to schedule a time each week to call family, but it may be the way to kickstart you into getting in the habit. Especially if you use a calendar tied to your smartphone, tablet, or other device you'll likely to be using or sitting in front of.
Since Google Calendar is tied in to my Android phone, I have a recurring item that reminds me to call my dad once a month. Even if I can't do it right at the pre-scheduled time, it helps me remember once I have free time later.
And since I have a Google Voice number, I can call him right from my Gmail window if I'm sitting in front of my computer. Getting the reminder and being able to connect with a click motivates me to actually stop what I'm doing and make the call.
It's Better With Video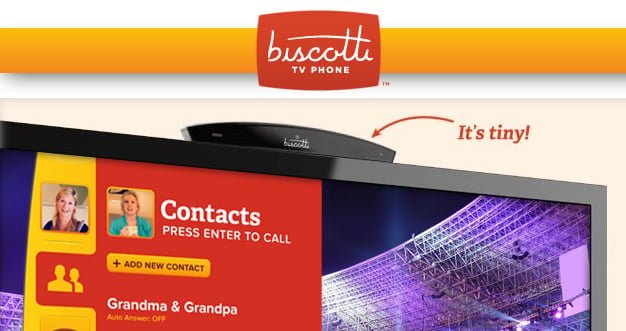 I'm not a big fan of talking on the phone. oddly though I really enjoy video chat. Possibly because it feels more like talking to someone who's actually in the room. If you decide to go this route you have a ton of options.
Most everyone knows about Skype, and for basic video chat it's free. I've also had decent luck with ooVoo. If you want to use your phone or tablet you can FaceTime on your iPhone or iPad with other iOS or Mac devices or use Google Talk if you have Android and a PC or Mac.
While chatting with a phone or laptop is great if you're calling one person, it can be difficult to talk to multiple people in the same location if they're fighting over who gets to be in front of the webcam. For those situations you can go big.
The $199 Biscotti TV Phone is a small cookie-shaped device that connects to HDTVs to make video chatting easy to set up and begin, even if you don't have much technical knowledge. The camera captures a wider view than most laptop lenses, so groups can sit in the family room and chat on the big screen. The best part is that it will video chat with other Biscotti devices and with Google Talk, so you don't need to buy new equipment for everyone.
If you have a Logitech Revue with GoogleTV and the compatible HD webcam you can chat with other Revue owners or anyone with a webcam and the proper software (available free) in much the same way. Right now the Revue + camera is selling at Best Buy for just $129 if you can still find it.
Group Chat
What if you want to chat with multiple people at once? Both Skype and ooVoo can handle multi-participant video chats, but by far my favorite tool for this purpose is Google+ Hangouts. I've been in hangouts with up to 20 people, though keeping it under 10 usually works better.
Hangouts are also very simple to set up. On the Google+ main page you'll find Start A hangout in the right hand column. You can leave your hangout open to everyone, restrict it to your circles, or just invite in specific people.
What are the ways you keep in touch with friends and family?