Nexus 5 Marshmallow Update: Impressions & Performance
The Nexus 5 Marshmallow update is finally pushing out in force to owners across the United States and across the world. Now that users are finally getting the OTA prompt, we want to take a first look at the Nexus 5 Marshmallow update's performance.
In late September, Google confirmed a Nexus Android 6.0 Marshmallow release date for October 5th. On October 5th, the company announced the start of the Nexus Marshmallow roll out with a blog post and a release of the factory images in AOSP.
At the time, the company also noted that the Nexus Marshmallow update would roll out in stages. In other words, like all Android updates, Android 6.0 Marshmallow's roll out would be staggered over several weeks.
While some Nexus 5 users chose to install the update manually, others decided to wait for the OTA to arrive. Yesterday, a little more than a week after the start of the roll out, the Nexus 5 Marshmallow update finally made significant progress.
Yesterday, two of the Nexus 5's in our possession prompted us to install the Android 6.0 Marshmallow upgrade. After doing some prep work, I downloaded and installed the Android 6.0 Marshmallow update on my Nexus 5.
With the update starting to roll out to more users, I think it's appropriate to provide some feedback to those already on the update and those still waiting. Big updates can cause big problems on Nexus devices and that's why feedback like this is so important.
Android 6.0 Marshmallow Installation
The Nexus 5 Android 6.0 Marshmallow update is a large update. The OTA is well over 400MB in size and Google warns that the installation could take up to 45 minutes to complete. Google isn't lying.
From start to finish, my  Nexus 5 Android 6.0 Marshmallow installation took around 40 minutes to complete. This includes the download over a high-speed Verizon FiOS connection and the installation process itself.
Android will need to optimize some of your apps for Android 6.0 and that, for me, was the lengthiest part of the installation process.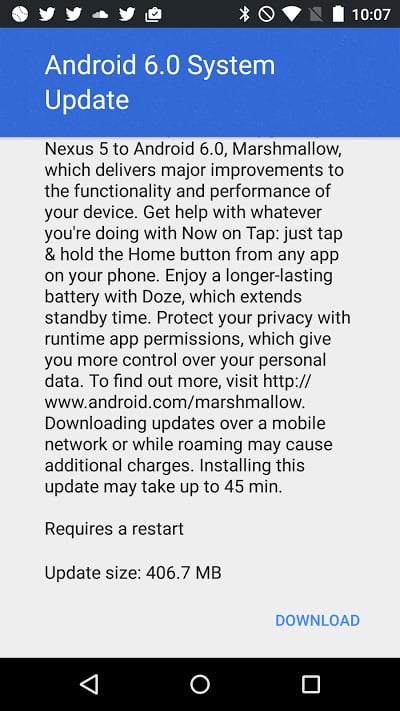 I've heard about some Android 6.0 installation issues but most of the complaints are coming from people who aren't coming from stock. If you're stock, you should be fine once your update arrives. If you do see an issue, take a look at our list of fixes.
Google's Nexus Marshmallow roll out should stretch out over the next week or so so you should see your update arrive Over-the-Air soon.
Marshmallow on Nexus 5 Performance
If you're coming from Android 5.1.1 Lollipop or older, and you want to learn about some of Marshmallow's key features, you're in the wrong place. My impressions are going to focus on the device's performance, not the features.
If you want to take a deep dive into the Marshmallow update's features, you'll want to take a look at our Marshmallow vs. Lollipop walkthrough. It'll catch you up to speed.
Before I get into my impressions, I must note that mileage is absolutely going to vary when it comes to Android Marshmallow and its performance. I probably don't use my Nexus 5 the same way you use yours and I definitely don't use the same apps that you use. If I do, that's really weird.
So, I encourage you to seek out feedback from other Nexus 5 users if you want help with issues or if you're trying to decide if Marshmallow is worth an install right now. Oh, and one more note.
I've been a Nexus 5 user for two years (since its release) and I've been stock the entire time. I've also installed every single Android update that Google's thrown at us including the August and September security updates.
Apps
Apps can sometimes start misbehaving after a major Android update like Marshmallow. I saw a number of problems after Lollipop and KitKat and there's a good chance I'll run into something after a few days with Marshmallow. I haven't seen anything yet though.
Obviously, I don't have every app from the Google Play Store installed on my Nexus 5. What I do have though is a collection of some very popular applications.
My core group of third-party Android apps include Asana, Slack, Twitter, Instagram, Amazon, SoundCloud, Spotify, and Xbox One Smartglass. As for Google apps, I frequently use Chrome, YouTube, Hangouts, and Gmail.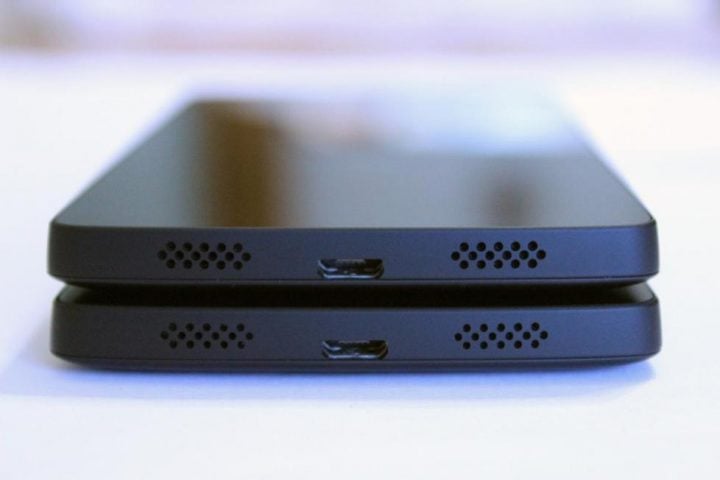 So far so good. I've been using the Marshmallow update for close to a day now and I have yet to encounter a crash. I know some users are already having problems with Hangouts but I haven't seen any major issues yet.
While it would be great if this kind of app performance continued, my gut tells me that this probably won't be the case.
If you do run into problems with your applications, my advice is to check out our list of fixes. Sometimes a simple reinstall will help you get rid of your problem.
Android 6.0 Battery Life
Android 6.0 Marshmallow comes with the promise of better battery life thanks to the operating system's new Doze feature. I'm only a day in with Android 6.0 and I already like what I see.
I've never been a huge fan of the Nexus 5's battery life. Battery life and camera have been my two biggest complaints abut one of my favorite Android phones. And that's what has me so excited about Android 6.0 and Doze.
Like many others, I've noticed some gains in battery life. Standby battery in particular seems to be vastly improved over standby battery in Lollipop. I've only been using the official version of Marshmallow for a day now so I can't speak to the long term but the short time prognosis is very good.
I'm not seeing any horrible battery drain right off the bat and I suspect that you won't either. Complaints about bad battery are down this year and Doze has a lot to do with that.
If you're nervous or you do run into problems, take a look at our list of fixes for bad Android 6.0 Marshmallow battery life. They should help.
Wi-Fi, Cellular Data & Bluetooth
I've spent the better part of the last day stress testing the Nexus 5 Marshmallow update with various Bluetooth devices and routers.
I've successfully paired the Nexus 5 with Bluetooth headphones and speakers. I haven't been able to test it in a car yet and that's an area that's apparently giving some Marshmallow users fits. If you rely on Bluetooth in car, dig into feedback about Android Auto before you install.
As for Wi-Fi, I've been pulling down fantastic speeds. I've connected the device to three routers and all three of them were fine. No problems at all.
AT&T's LTE network is working fine after Marshmallow as well. I swapped in an AT&T SIM and didn't run into any problems connecting to LTE or 4G. You should be fine. If you're not, take a look at our fixes.
Marshmallow Problems on Nexus 5
I've been hearing about all sorts of early Marshmallow problems on the Nexus 5. I just haven't run into any of them myself, at least not yet.
Big issues that kill the experience typically emerge right off the bat or within a few days of an update's release. While I've heard about problems, I haven't seen anything that's going to force Google to issue an emergency update.
Smaller bugs and issues are a whole lot harder to spot and it sometimes takes days or weeks before I see one emerge on my Nexus devices.
Thus far, I haven't noticed anything and my hope is that Google's extensive beta helped it squash the biggest Marshmallow problems.
I'll be digging for bugs and issues that impact performance over the next week and I'll let you know what I find in an upcoming review.
Speed
The Nexus 5 has its faults but speed (at least for me) hasn't been one of them. This phone is now two years old but its not showing its age like my iPhone 5 is.
Marshmallow on the Nexus 5 is fast and fluid and I haven't seen any slowdown or lag in the hours after my installation.
If you do see some initial lag and sluggishness, my advice is to give the software a couple of days to settle in. Sometimes UI issues and battery life problems resolve themselves.
If you continue to see lag, take a look at our fixes for performance issues.
Should You Install Marshmallow Right Now?
I haven't run into any major issues with Marshmallow. I've even noticed some gains with the device's battery life.
That said, there are Nexus 5 Marshmallow problems affecting some users. And while you might want to dismiss them, you'll want to be very careful with the Android 6.0 Marshmallow update. These problems are what prompted me to go overboard with my Marshmallow preparation.
Most of you should be fine installing right now but if you're feeling leery, wait a few days for more feedback to emerge. I'll be back with a review at the week mark that could help you land on one side of the fence or the other.
10 Nexus Android Marshmallow Release Date Tips
Your Nexus Android 6.0 Marshmallow Release Date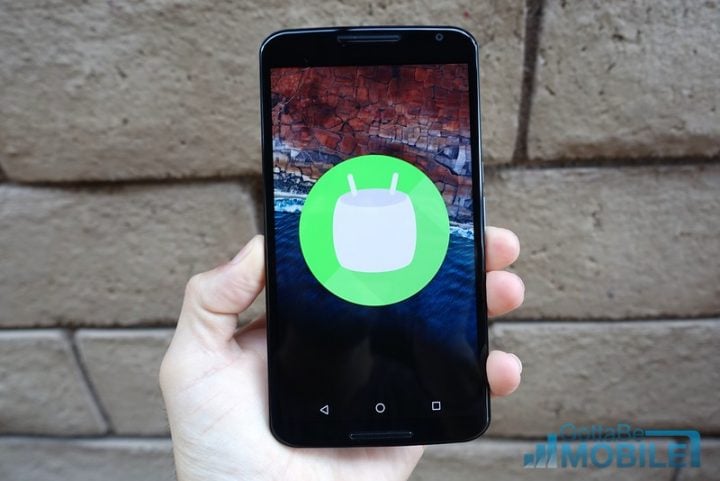 Today is the first Android 6.0 Marshmallow release date for Nexus users. But unless you install it manually, there's a very good chance you won't see the update arrive for your Nexus 5, Nexus 6, Nexus 9, Nexus 7, or Nexus Player.
While it would be nice if Google rolled out Android 6.0 to everyone at the same time, that's not how Google roll outs work. Predicting your exact Nexus Android 6.0 release date is going to be close to impossible. So is predicting your Android 6.0 Marshmallow release time.
Android updates can appear at all hours of the day. We've gotten prompts at 8:30AM and we've gotten them at 11PM. Updates roll out randomly in stages and Google's already confirmed Android 6.0 will follow standard procedure.
If you're not familiar with Google's Nexus Android roll out process, here's a Google engineer describing the roll out process in great detail. You're going to need to remain patient and check your device a couple of times a day.
Google's Android roll outs typically take a few weeks so it could be a few days or even a few weeks before you see the prompt for Android 6.0.

This article may contain affiliate links. Click here for more details.