November Nexus 5 Android 6.0 Update: First Impressions
Google's monthly security update is here and today we want to take a look at the new Android 6.0 Marshmallow build for the Nexus 5. This look at the November Nexus 5 update focuses on the update's performance.
In October, Google rolled out its Nexus 5 Android 6.0 Marshmallow update bringing bug fixes, enhancements and a ton of new features to the aging former flagship. The Nexus 5 is still on Android 6.0 Marshmallow though it's running a different build.
Earlier this year, Google made a promise to Nexus users. The company promised that it would roll out monthly bug fix updates to devices still under its care. So far, Google's kept that promise and earlier this week it rolled out another security update for the Nexus 5.
This November Nexus 5 Android 6.0 update brings a new build that delivers some critical security patches to the 5-inch smartphone. It's not a big update but it's an important one.
Even though it's tiny, it could also bring some problems to Nexus 5 users. Nexus 5 owners complained about problems with the August and September security updates. There's a slim chance but there's still a chance and that's why I want to take a close look at the new build and its performance.
A few hours ago, I received a prompt to install this new November Android 6.0 build for the Nexus 5. So I did. Here's what I've found so far.
Nexus 5 Android 6.0 Update Installation (November)
This is an extremely small update, even for a Nexus security update.
The Nexus 5's new Android 6.0 build, for me at least, is 2.5MB in size. That's tiny and it made for a fast download.
The download took all of a few seconds but the installation took about five minutes or so. I'd set aside about 10 minutes for the installation process but nothing more than that.
Installation issues are among the most common problems Nexus 5 owners run into after an update's released. I haven't seen any complaints yet but it's still early.
If you run into a problem with your installation, take a look at our list of fixes for Android 6.0 problems. You should be able to jumpstart your download or installation in no time at all.
Nexus 5 Android 6.0 Performance (November)
This is a 2.5MB update. There aren't any new features on board. And that's why this is going to be focused on performance and performance alone.
Again, this is a tiny update but even the smallest of Android updates can negatively impact performance. This is why I am taking a look at a piece of software that's a fraction of the size of a standard Nexus security update.
Apps
Apps can sometimes go haywire after a new build is installed but that hasn't been the case with these apps and this update.
I've been using all of my core apps today. That list includes Asana, Slack, YouTube, Chrome, Twitter, Instagram, Amazon, Hangouts, Spotify, Google Maps, and SoundCloud. None of them have been acting up on the Nexus 5. I haven't seen a single crash. At least not yet.
If you notice some issues after installing this November Nexus 5 Marshmallow build, my advice is to update your apps. Out-of-date apps can cause problems and developers have released a ton of updates since the Android 6.0 release in October. They should help.
If that doesn't help, try reinstalling the application and restarting the Nexus 5. If that doesn't work, get in contact with the developer.
Battery Life
Thanks to Doze, my Nexus 5 Android 6.0 battery life has been outstanding. I can sometimes go a full day without having to put the phone on the charger. It's that good.
I can't speak to the long-term but during the few hours that I've spent with this update, nothing's changed. The Nexus 5 still holds an excellent charge both when its in use and when its sitting in standby mode.
Android updates, particularly small ones like this update, should never have a negative impact on your device's battery life. So if you do notice something after installing this software, consult our list of fixes. It's probably an app or another service that's zapping your charge.
Wi-Fi, LTE & Bluetooth
I've tested the phone on AT&T's LTE and 4G networks and I haven't experienced any issues. At least not yet. The phone held a solid charge and speeds were normal.
I've been able to pair the phone with all of my Bluetooth devices including speakers and headsets. I haven't noticed any dropped connections.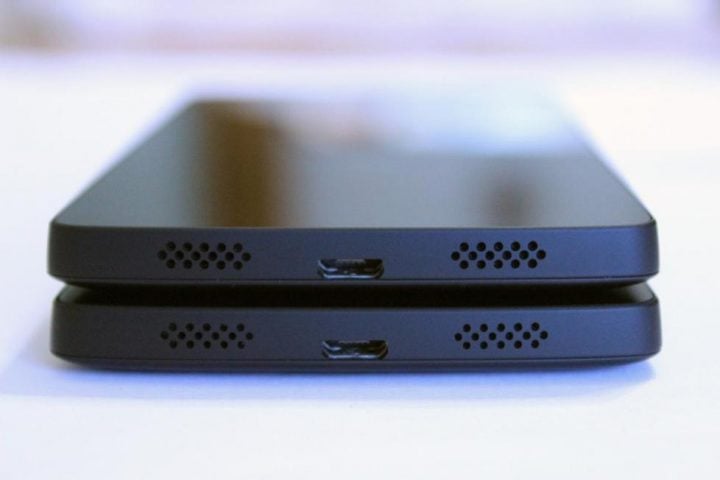 My Nexus 5 (and its new update) have also faired well in the Wi-Fi department. I've connected it to several routers on several different connections and all of them have been strong. No problems to speak of.
Connectivity problems can emerge out of thin air. If they appear on my Nexus 5 after this November security update, the first place I'll turn is my own list of fixes.
Bugs & Issues
I've only been using the new build for a few hours but I haven't seen anything jump out at me yet. Larger issues typically make themselves known immediately, smaller issues can be harder to track down. I'll continue to dig but I don't think this 2.5MB update will cause a lot of problems.
Speed
The Nexus 5 Android 6.0 Marshmallow update has been fast and fluid and that hasn't changed after this update. It's still speedy and I haven't noticed any odd lag or slowdown in the few hours since I installed it. I don't expect this to change.
Should You Install the November Nexus 5 Update?
I haven't seen any major issues and I haven't heard about any major issues. The update also brings some important patches for potential security exploits. Unless something is discovered in the next few hours, I think you're fine installing it on your Nexus 5.
Nexus 5 Android 6.0 Update: 10 Things to Know After Two Weeks
Nexus 5 Android 6.0 Battery Life Update
Battery life is always a concern so I've been watching it like a hawk during my two plus weeks with the Nexus 5 Marshmallow update.
Thus far, I haven't encountered any severe battery drain or any problems with the battery when in use or standby mode. In fact, I've noticed some improvements from Google's last operating system, Android 5 Lollipop.
I haven't been getting an extra three hours out of Android 6.0 and its new Doze feature but I can regularly squeeze 30 minutes to an hour more out of the Nexus 5 with Marshmallow on board. That's extremely impressive, especially on a device that's going on three years old.
I'm not alone either. Tons of Nexus 5 users are reporting similar results after installing the Nexus 5 Marshmallow update.
If you see the opposite after installing Marshmallow or if you simply want to be prepared for potential issues you might encounter after installing it, you'll want to take a look at our list of battery life tips.

This article may contain affiliate links. Click here for more details.