Nexus 5X Problems: 5 Things You Need to Know
Google's new Nexus 5X comes with an impressive set of features but it also reportedly comes with some problems. Here, we take a look at a few things you need to know right now about these early Nexus 5X problems.
In late September, Google took the stage to make several important announcements. The company finally confirmed an Android 6.0 Marshmallow release date and it also detailed two new Nexus smartphones dubbed Nexus 6P and Nexus 5X.
The Nexus 5X is a spiritual successor to the popular Nexus 5, the company's flagship smartphone from 2013 and a device that's still in the hands of many Android users around the world.
Google's new version of the Nexus 5 comes with some notable changes including a larger 5.2-inch display, a fingerprint sensor on the back of the phone's matte design, and an improved 12.3MP camera. It also comes with Google's latest version of Android, Android 6.0 Marshmallow.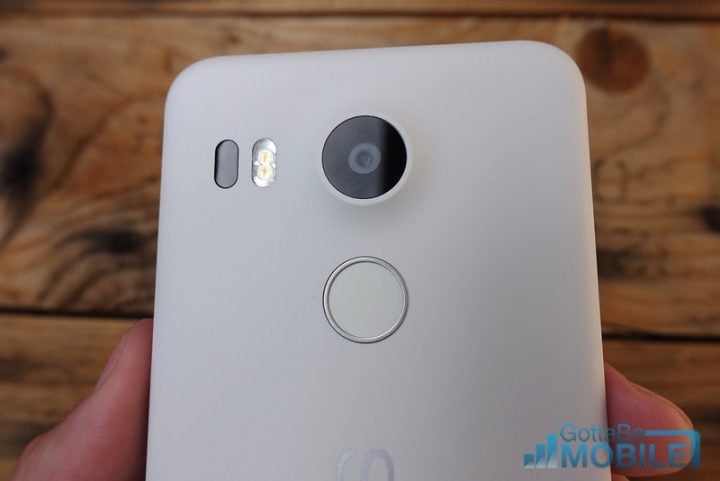 The Nexus 5X is an excellent phone but it's not perfect. As we push away from the Nexus 5X release date, we're starting to hear about some of the issues plaguing owners of Google's new flagship smartphone.
With these early Nexus 5X problems in mind, we want to take a look at everything we think you should know right now. This roundup takes a look at the problems, fixes for those problems, and more.
Nexus 5X Yellow Screen Issue
There are several problems plaguing early Nexus 5X adopters.
A number of Nexus 5X buyers are complaining about a yellow screen issue. This image shows the problem in greater detail. This isn't a problem with the software and instead appears to be a problem with the phone's hardware and or the manufacturing process.
Those with affected units have been in contact with Google and the company is evidently sending out replacement units.
Unfortunately, it appears that some of the replacement units feature the yellowish hue. One user claims that he's seen it on three versions of the Nexus 5X.
The issue doesn't appear to be widespread and we haven't had any problems with the two Nexus 5X units we have in our possession.
If you do happen to notice the problem, the only thing you can really do is contact Google and get it to send you a replacement.
Nexus 5X Problems Plaguing Users
Yellow screen issues aren't the only problems Nexus 5X users are complaining about. Google's Nexus Help forums are littered with complaints about the Android 6.0 Marshmallow update, the software that powers the new Nexus flagship.
Early Nexus 5X problems include various issues with Google Play Music, an assortment of problems with Exchange, problems with the Messenger application, issues with the device's setup process, boot problems, lag, issues turning the phone on, charging problems, freezes and random reboots, crashes, touchscreen problems, and more.
Ugh. Nexus 5X has noticeable touch lag. So much slower than the Nexus 6P. Lameskies.

— Chris Chavez (@Gamercore) October 26, 2015
I'm not that thrilled with the Nexus 5X so far. battery life sucks, and have seen it lag several times. Camera is good though :)

— Vinay Menon (@vinaym) October 24, 2015
Seems to be serious bug with @Android mmallow on nexus 5x. When charging phone grinds almost to halt. Unresponsive slow ui and input #nexus — Jack Ukleja (@JackUkleja) October 20, 2015
These are just some of issues impacting Nexus 5X owners. We expect more issues to emerge as more people install the latest security update and more people buy the phone.
While there are problems, it's important to note that these problems are isolated. We haven't heard about any widespread problems affecting every single version of the device on the planet. We've been using several Nexus 5X variants and we haven't found any major problems with its software.
It's impossible to predict if you'll run into problems after Google's latest update (or any of its unannounced updates) and that's precisely why we recommend preparing for that update and all of Google's upcoming Marshmallow releases.
A little prep work can go a long way.
How to Fix for Nexus 5X Problems
If you do run into a Nexus 5X problem, don't panic. We've put together a list of fixes for common Android 6.0 Marshmallow problems.
We include fixes for common issues like abnormal battery drain, lag, issues with Wi-Fi and Bluetooth, problems with apps, and a whole lot more.
If you don't find a fix for your Nexus 5X problem there, and you might not, it's time to dig through some more feedback about the Nexus 5X and its problems.
How to Find Feedback
If you're new to the Nexus program or if you're new to Android, now would be a great time to get acquainted with some of the places to find feedback about the Nexus 5X and its software.
This feedback will help you find fixes for your Nexus 5X problems and will also alert you to any new problems that emerge on the Nexus 5X.
The first place to go is Google's Nexus Help Forum. There are a ton of knowledgeable users on there and we've seen Nexus users provide a number of successful fixes for Nexus 5X problems.
Twitter and YouTube are also two more resources to use. We've seen tons of feedback emerge on those sites and several users have offered potential fixes. Don't be afraid to ask questions and ask for help.
The Nexus Reddit, XDA-Developers and Android Central's forums are three other communities to take note of if you're dealing with Nexus 5X problems or if you want to prepare. Android issues can emerge at any time so you'll want to be ready.
What's Next?
If you're new to the Nexus series, know that Google's big bug fix updates can sometimes be several months apart.
Google hasn't confirmed an Android 6.0.1 release for the Nexus 5X so you're going to need to be extremely proactive if you run into an issue. Don't rely on Google.
The company is rolling out monthly security patches for Nexus devices so you can expect new updates in November and December. That said, it's not clear if these security updates will feature fixes for Nexus 5x problems.
10 Nexus Android Marshmallow Release Date Tips
Your Nexus Android 6.0 Marshmallow Release Date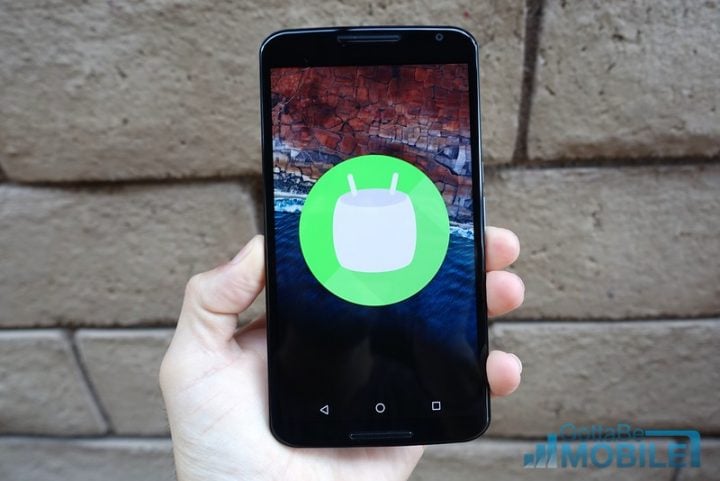 Today is the first Android 6.0 Marshmallow release date for Nexus users. But unless you install it manually, there's a very good chance you won't see the update arrive for your Nexus 5, Nexus 6, Nexus 9, Nexus 7, or Nexus Player.
While it would be nice if Google rolled out Android 6.0 to everyone at the same time, that's not how Google roll outs work. Predicting your exact Nexus Android 6.0 release date is going to be close to impossible. So is predicting your Android 6.0 Marshmallow release time.
Android updates can appear at all hours of the day. We've gotten prompts at 8:30AM and we've gotten them at 11PM. Updates roll out randomly in stages and Google's already confirmed Android 6.0 will follow standard procedure.
If you're not familiar with Google's Nexus Android roll out process, here's a Google engineer describing the roll out process in great detail. You're going to need to remain patient and check your device a couple of times a day.
Google's Android roll outs typically take a few weeks so it could be a few days or even a few weeks before you see the prompt for Android 6.0.

This article may contain affiliate links. Click here for more details.