Nexus Android 6.0 Problems: 5 Things You Need to Know
On Monday, Google started rolling out the Android 6.0 Marshmallow update to Nexus 6, Nexus 5, Nexus 7, Nexus 9, and Nexus Player users. The update brings tons of new features and enhancements but it's also causing problems for some Nexus owners. Here's what you need to know about these Nexus Android 6.0 problems.
In late September, Google once again took the stage to talk about its brand new Android update dubbed Android 6.0 Marshmallow. The update replaces the Lollipop operating system from 2014 and it does so with a ton of new features.
Android 6.0 Marshmallow looks a lot like Lollipop but don't let that fool you. It comes loaded with changes aimed at improving the Android experience on Android devices like the Nexus 5, Nexus 6, and more.
It also, according to Nexus users, brings its own collection of problems. Android 6.0 problems are now a problem for some Nexus smartphone and tablet owners.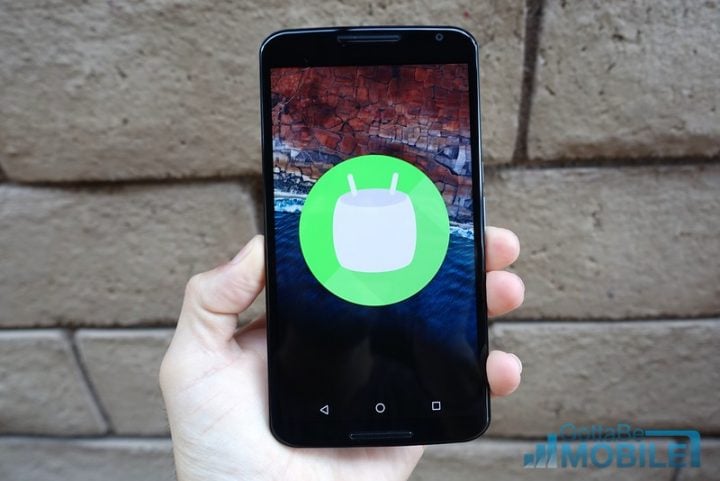 Google's Android M Developer Preview (and additional internal testing) helped the company wipe out some glaring problems. That said, software update's are never perfect and it looks like some Android 6.0 problems slipped through the cracks.
We're only a few days removed from the start of the roll out and we're already seeing, and hearing, complaints about bugs and issues with Google's new operating system.
With Nexus Android 6.0 problems starting to emerge, we want to take a look at everything you need to know about Marshmallow issues today, tomorrow and in the weeks ahead.
This early roundup offers a look at the issues themselves and some steps to take if you do happen to run into Android 6.0 problems on your Nexus 6, Nexus 5, Nexus 7, Nexus 9, or Nexus Player. Keep these points in mind as Google's OTAs continue.
Nexus Android 6.0 Problems Plaguing Users
Android 6.0 Marshmallow comes with tons of new features but it also, according to owners of various Nexus devices, comes with some annoying problems.
Google's Nexus Android 6.0 Marshmallow roll out is going to be staggered over a few days (probably a few weeks) which means that most of the people with Marshmallow on board their device have installed the update manually. OTAs are going out but they're rolling out slowly.
Those who have received the update haven't been complaining about any major installation issues derived from Google itself. We have seen complaints from people trying to sideload the software on their Nexus device though.
If you are running into problems sideloading Android 6.0 Marshmallow, please check out our guide that explains the process in detail. Issues with sideloading and manual installations are common, especially for those trying it out for the first time.
Android 6.0 problems go beyond manual installation issues though. Nexus users are complaining about Wi-Fi problems, issues with LTE connectivity, bricked phones, problems with various applications including Snapchat and Facebook Messenger, Wi-Fi drain issues, an odd Hangouts glitch, ongoing problems with the Nexus 5's proximity sensor, issues with the display, and more.
We won't point them all out here but Reddit and Google's Nexus Help Forums are full of complaints from early adopters.
Now, it's important to note that we're not pointing these out to nitpick. We're pointing these early Nexus Android 6.0 issues out to generate discussion (fixes typically come from discussion) and to serve as a warning to those of you who haven't made the move yet.
Google doesn't force you to install its updates. Take your time with Android 6.0 Marshmallow and install it when you're ready. Maybe that's right when it comes out, maybe that's a week after the update appears for your device.
If you're using an older device like the Nexus 7 2013, you're going to want to be especially careful. New software sometimes wrecks havoc on devices with older hardware so approach the update with some caution.
Nexus Android 6.0 Feedback
As we move away from the Nexus Android 6.0 release date, you're going to want to pay attention to the feedback that emerges in the hours, days and weeks ahead.
This feedback will alert you to potential problems on your device. It might also help you make your decision about whether or not you want to install the Android 6.0 Marshmallow update right away.
We've already been taking a look at the Nexus 6 Android 6.0 update. Some Nexus 6 users are running into issues but we've found an extremely solid update. We're also seeing users report good things (and bad things) about other updates.
Holy, usually new versions slowdown the phone! Marshmallow just pushed my Nexus 5's battery life and phone speed on steroids level.

— knixer (@knixery) October 7, 2015
Updated Nexus 5 to Marshmallow, and battery life is so much better. Thank you @google 👍👍👍

— Ratih Saraswati (@ratiiih_) October 7, 2015
There is definite improvement in battery life on Android Marshmallow. SOT on Nexus 5 up from 2hrs (lollipop) to 3hrs(Marshmallow). Day 1 — Punti (@punti_z) October 7, 2015
We're starting to see feedback go up on social media sites like Twitter, Google's Nexus Help forums, XDA-Developers, and Android-centric forums like Android Central forums. Monitor all of those for additional feedback about performance.
How to Fix Nexus Android 6.0 Problems
If you just downloaded Android 6.0 Marshmallow on your phone or tablet and you're already running into problems, there's no need to panic. There are fixes out there that will help.
We've put together a list of fixes for common Android problems that should serve as a solid starting point for issues like battery drain, Wi-Fi and Bluetooth problems.
If you don't find a fix there, you can also take a look at Google's Nexus Help Forums, XDA-Developers, or your favorite Android-centric forum. XDA and the Nexus forums are both excellent resources and they should be on your radar if you do run into an unfixable issue.
You Can Downgrade
You have another option at your fingertips.
If you download Android 6.0 Marshmallow and you don't like its performance (or features), you can flash to a different version of Android or a custom build to see if that improves your experience.
If you're unsure of how to flash to another version of Android, check out our guide. It's a great starting point for beginners and it will fill in a lot of the questions you might have about the process. Just be careful.
What's Next
If you run into issues with Android 6.0 Marshmallow, you'll need to be proactive because an Android 6.0.1 release is unconfirmed and is probably weeks away.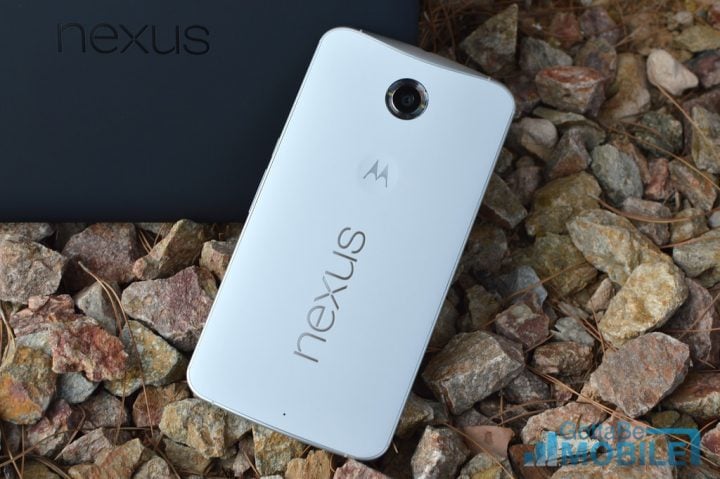 Google typically rolls out periodic bug fixes for its Android updates. The company is also now rolling out monthly security patches that sometimes come with bug fixes for problems. The September Android 5.1.1 update is a good example.
The company's next update will probably fix some issues but it might not fix them all. There's also a good chance that Google's upcoming Marshmallow updates will bring a new set of problems to Nexus devices.
Be on the lookout for an Android 6.0.1 update in November and December. And be on the lookout for a security update next month. It's possible that they'll be one in the same.
10 Nexus Android Marshmallow Release Date Tips
Your Nexus Android 6.0 Marshmallow Release Date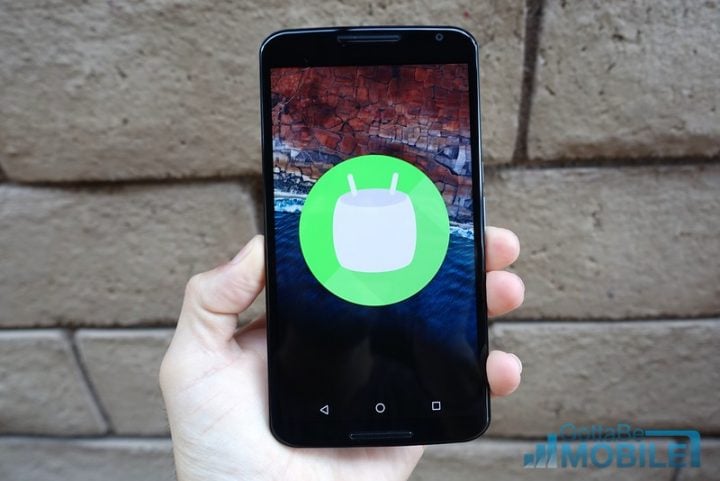 Today is the first Android 6.0 Marshmallow release date for Nexus users. But unless you install it manually, there's a very good chance you won't see the update arrive for your Nexus 5, Nexus 6, Nexus 9, Nexus 7, or Nexus Player.
While it would be nice if Google rolled out Android 6.0 to everyone at the same time, that's not how Google roll outs work. Predicting your exact Nexus Android 6.0 release date is going to be close to impossible. So is predicting your Android 6.0 Marshmallow release time.
Android updates can appear at all hours of the day. We've gotten prompts at 8:30AM and we've gotten them at 11PM. Updates roll out randomly in stages and Google's already confirmed Android 6.0 will follow standard procedure.
If you're not familiar with Google's Nexus Android roll out process, here's a Google engineer describing the roll out process in great detail. You're going to need to remain patient and check your device a couple of times a day.
Google's Android roll outs typically take a few weeks so it could be a few days or even a few weeks before you see the prompt for Android 6.0.

As an Amazon Associate I earn from qualifying purchases.