Nexus Android Nougat Release: 5 Things to Know
Google promised to deliver the Android 7.0 Nougat update sometime this summer and just as expected it arrived starting today, August 22nd. Users with the Nexus 5X, Nexus 6, Nexus 6P and more are waiting for the notification. With the Android 7.0 Nougat release date here and possibly new Nexus phones coming soon, here are some details for users.
Earlier this year and way ahead of schedule Google announced and released a developer preview of Android N in March, confirmed more details in May, and in July released the 5th and final preview. Now a month later and just as promised Android 7.0 Nougat is official and rolling out starting today.
Read: How to Install Android N Preview 5 Right Now
For months we've been wondering when it would arrive, as technically Google had until sometime in September to meet their goal. After some speculation today Google posted an official site for Android N, confirmed some more details and explained tons of the features, and now users are getting excited. Read on for more details.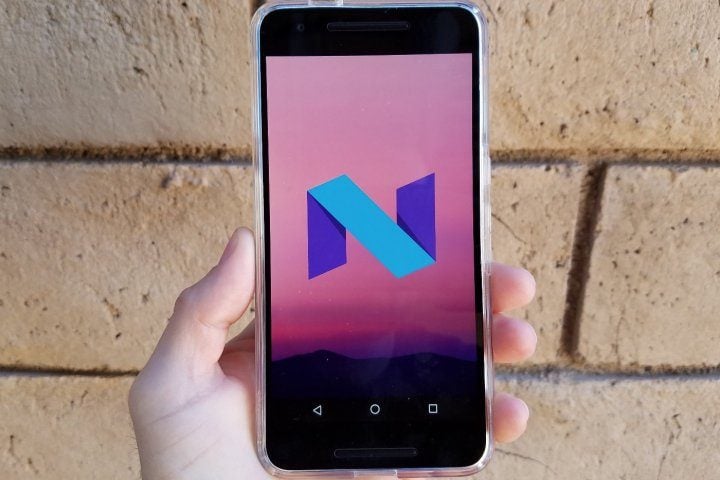 Back at IO Google detailed multiple exciting features that will be in Android Nougat, many of which we already knew about. A revamped notification system, improved performance and battery life, multi-window mode to run two apps at the same time, doze battery changes, Android instant apps, seamless updates and much more. There's too much to list, but our breakdown below goes over many of the new additions owners can expect to see.
Last week the giant Canadian carrier TELUS confirmed Android 7.0 Nougat would be released on August 22nd, and they were right.
Sometime today, August 22nd, Google will begin rolling out Android 7.0 Nougat to Nexus devices first, all of which have been participating in the beta. Those are the Nexus 5X, Nexus 6, Nexus 6P, Nexus 9, Nexus Player and the Pixel C tablet. Missing from that list is the older Nexus 5 smartphone and popular Nexus 7 tablet. Google just confirmed the Nexus 5 will not see Android 7.0 Nougat, not officially at least.
Read: Android N vs Android 6.0 Marshmallow: What's New So Far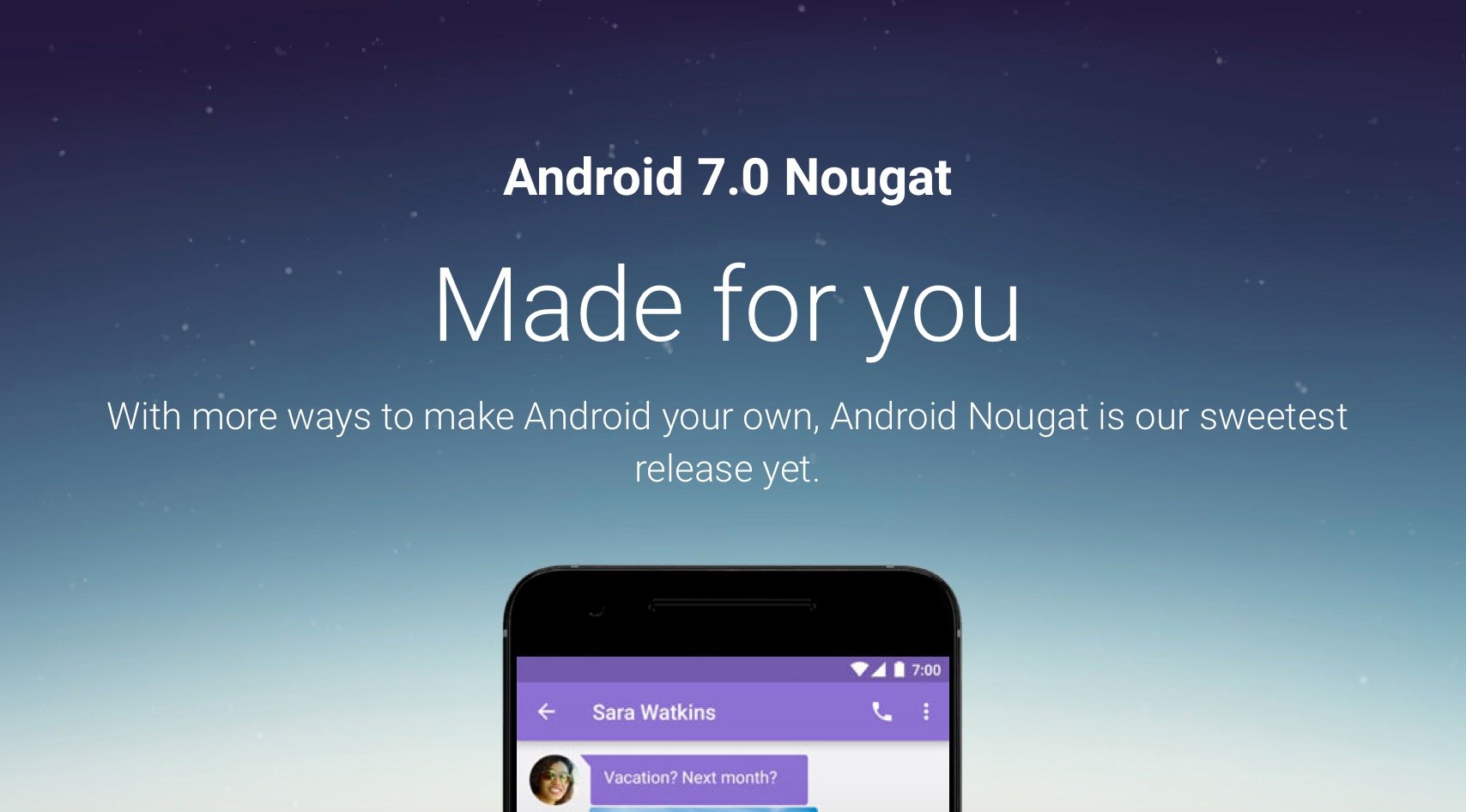 The update will start rolling out to the above mentioned devices as an over-the-air notification starting sometime today, but it may not arrive for everyone today. In fact, past releases have taken over a week to slowly hit all users. What that means is lookout for a notification and the official update to Android 7.0 Nougat today, but if it doesn't arrive right away, don't worry. Google actually states it will be over the "next couple of weeks".
Google also confirmed the upcoming LG V20 smartphone will be the world's first smartphone to be released with Android 7.0, but not the first to run it. Nexus devices will get it first, but the V20 will be the first to launch with it by default. That could be good news for LG G5 owners too. That all said, here are some more Android 7.0 details for Nexus users.
Nexus Android Nougat Release Details
It's finally official. We've been calling an August release date for months, and right on time Google posted the official Android 7.0 Nougat website. It's full of useful information for owners, and they confirmed software updates should hit today as well.
That's all you really need to know. Wait for the notification, hit accept, and enjoy the latest and greatest software from Google.

As an Amazon Associate I earn from qualifying purchases.