Nexus & Pixel June Android Nougat Update: What to Know
The latest June Android Nougat update is now available for Nexus and Pixel devices. Bringing our smartphones and tablets up to date with the latest features and security improvements from Google. Here's what users need to know about this new release.
This is the first update since the release of the Nexus and Pixel Android O beta, and the focus is on improved security and patches for potential exploits for those still on Nougat.
Today's June Android Nougat update is rolling out to the Nexus 5X, Nexus 6P, Nexus 6, Nexus 9, Nexus Player and of course the Google Pixel, Pixel XL and Pixel C Tablet. It's an important update that could affect your device and its performance.
Starting Monday, June 5th multiple devices will start getting this new update either directly from Google, or from Verizon with the Pixel and Pixel XL. This is a small, fast and painless update that should only take a few minutes to complete.
Users will receive an update to the latest version of Android 7.1.2 Nougat for newer devices, while older Nexus 6 and Nexus 9 users will get Android 7.1.1 Nougat.
Typically these updates have between 20-30 changes mostly in the form of security patches, but occasionally other bugs or glitches are also fixed. We've seen new features slip into these updates too, like for the aging Nexus 5. That doesn't appear to be the case for the June Android Nougat update.
June Android 7.1.2 Nougat Update Changes
The update to Android 7.1.2 or 7.1.1 Nougat in March for Nexus and Pixel owners is a big one. First off, it delivers the latest security patches dated for June 1st and June 5th. Ensuring users have the safest experience on their smartphones and tablets.
However, there isn't much in terms of new software features or battery life improvements. We've seen similar updates in the past, although Google shared a bigger list of fixes for the month of June. Most of this is for security, exploits, and bugs, along with three key patches for Bluetooth. Which should solve some problems Pixel and Nexus users have experienced.
We spotted over 100 changes and patches in this new software update, including 28 critical fixes. As a result, we recommend all users accept the update once it arrives.
In closing, this is nothing more than a security update for users. Don't expect to see new features or big software changes on your device. That said, users can install Android O today if they're looking for the latest features from Google.
When Will It Arrive?
Google shared all the details as well as multiple ways to get the new software update. It's available starting today, June 5th, for every device mentioned above. Users can expect an over-the-air update notification starting today, or within the next 2-3 days.
You can also manually download and install the latest factory images with the June Android Nougat update, or install just the OTA software update files right here. Typically monthly Android updates arrive within 48 hours, but some could be waiting 5-7 days before it arrives.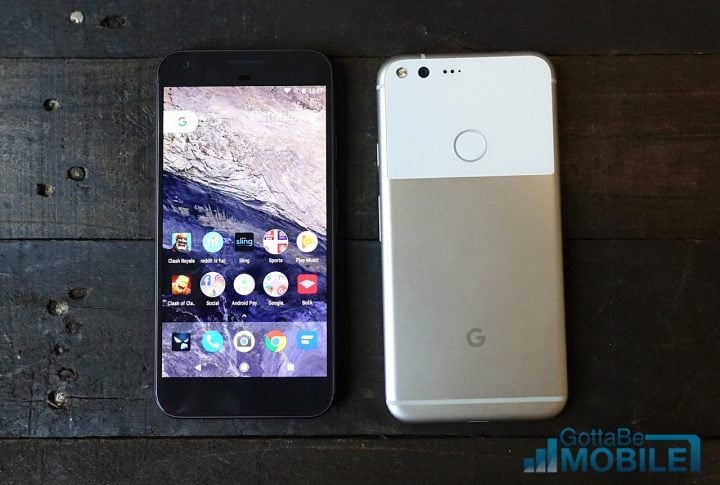 To get started head into Settings > About Phone > and check for updates manually if you'd like, or just wait for the over the air notification to pop-up. Rebooting your phone or tablet will often trigger the software update.
Most should have the June release by the 8th or 9th. Again, check the list at the top of the page to see if you have a supported device. We're seeing these updates go live already for all devices, including updates from Verizon for the Pixel and Pixel XL.
Android O Update
This is not the update to Android O, as that's set for a released later this summer in Q3 of 2017. If you're on the Android O beta you will not receive the June Android Nougat update rolling out this week. That said, we can expect a 3rd Android O beta in the next month or two with these changes and improvements for those on the latest developer preview.
Other Details
All said and done, expect an update on your Nexus or Pixel device today or by the end of the week. You won't notice anything new, but the phone will be more secure and better prepared for the future. Then, in the next few months, Android O will arrive for all. Again, this update is only for Nexus and Pixel devices. Which means those with a Samsung, HTC, Motorola or other devices will have to wait for updates from that manufacturer and partner carriers.
No matter what version of Android Nougat you are on if you're having problems we have a few tips. Those experiencing issues should check out this post for more help. Stay tuned for more details and drop a comment below with any questions or concerns about the June Android Nougat update.