November Battlefield 1 Update: What's New
A new Battlefield 1 update for Xbox One, PS4 and PC is now available and today we want to take a look at everything you need to know about this massive November Battlefield 1 update.
In October, EA DICE finally released the highly anticipated Battlefield 1 on Xbox One, PlayStation 4, and Windows PC.
Battlefield 1 reviews are excellent but the game is far from perfect. Those who are playing have run into a number of problems with the game including crashes, issues with the games graphics, problems with weapons and vehicles, and more.
Fortunately, EA DICE isn't sitting on its hands. The company is starting to address some of these initial complaints.
The developer rolled out its first major bug fix update in October and this month it pushed out a brand new fall Battlefield 1 update for Xbox One, PS4 and PC.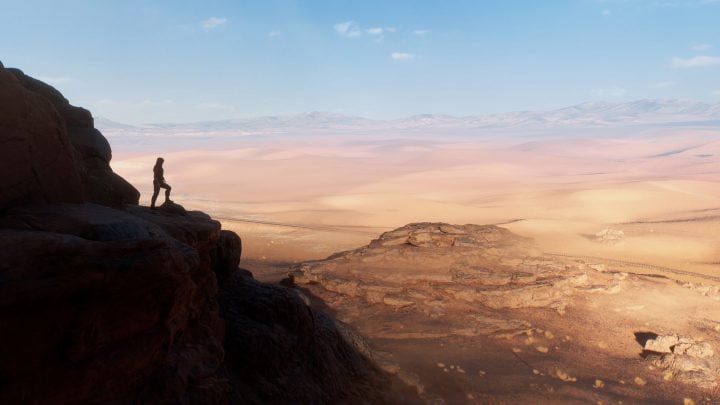 EA DICE recently confirmed a November Battlefield 1 update and that update has finally been deployed across all three platforms.
This roundup looks at everything you need to know about the November Battlefield 1 update on Xbox One, PS4 and PC. We'll continue to update this with new details as we get them.
November Battlefield 1 Update Size
The November Battlefield 1 update has arrived and it's available right now for all three platforms in all regions.
As expected, the November patch is absolutely massive. It's over 2GB for the Xbox One, around 2GB for the PlayStation 4, and 1.6GB for PC.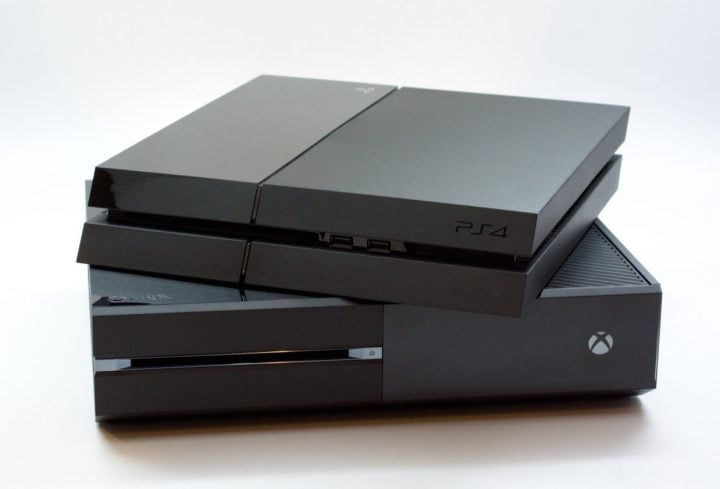 Those of you who are running out of space on your hard drive will want to do some cleanup before you pop Battlefield 1 in.
Those of you using a slow connection might want to plug your ethernet cable directly into your system. This should help with download speeds, especially if your console/PC is far away from your router.
November Battlefield 1 Update Problems
The fall Battlefield 1 update is extensive and it squashed a number of issues plaguing the game on Xbox One, PS4 and PC. That said, it's far from perfect.
As we push away from the release date we're hearing about a number of frustrating November Battlefield 1 problems on PC, Xbox One and PS4.
NOTICE: DICE is investigating why some people have experienced a degrade on #PS4, #PS4Pro and #PC after 1.04 Patch / Fall Update #BF1. pic.twitter.com/KfK2RhUQbZ

— Battlefield Bulletin (@BFBulletin) November 17, 2016
Gamers are complaining about performance issues (FPS, graphical, textures), crashes, black screens, lag, download issues, problems unlocking weapons, problems joining games, and more. Tons of Battlefield 1 players are complaining about a downgrade to the game's graphics.
We are aware that the current patch has issues. There is also issues with the latest Nvidia drivers I've been told –

— David Sirland (@tiggr_) November 17, 2016
We expect complaints to pickup in the days ahead as more people install the fall update on their PC or console.
If you do run into an issue, make sure you report it. And if you can't wait for EA DICE to roll out its next bug fix update (probably coming in December), take a look at our list of fixes for Battlefield 1 problems.
Suez Map Changes
The November Battlefield 1 update comes with some major changes to Conquest. The developer promised some huge changes to the Suez map and those changes are live with this patch.
The November patch changes the layout of the Suez map on Conquest in an effort to achieve more balance. These changes include:
The map now features five flags instead of three flags.
The developer's reduced the capture area size of the two control points located within the map's villages (currently flags A and C). This should make them easier to capture.
It also added one armored vehicle to each team's base.
Operations
The fall Battlefield 1 update delivers some noticeable changes to the popular Operations mode. Among them, a boost for attackers.
In an attempt to fix perceived balance issues, EA DICE has increased the ticket count for Attackers in Grand Operations and Operations. The developer's also reduced the amount of time it takes to capture a flag.
Here are those changes for 64-player and 40-player Operations:
64 Player Operations
Increase attacker maximum tickets from 150 to 250
Increased the amount of tickets regained from killing retreating defenders after capturing a sector from 2 to 3.
Increased the amount of minimum ticket regained when capturing a sector in 64p Operations from 30 to 50.
Slightly reduced the time it takes to capture flags.
40 Player Operations
Increase attacker maximum tickets to 200 from 150
Increased the amount of tickets regained from killing retreating defenders after capturing a sector from 2 to 3.
Slightly reduced the time it takes to capture flags.
The November update also changes the default player count of Operations from 40 to 64.
New Features
In addition to these changes, the update delivers several new features including the ability to change your loadouts within the UI. Before the update, you had to change your loadout in-game or via the Battlefield app for iOS, Android and Windows Phone.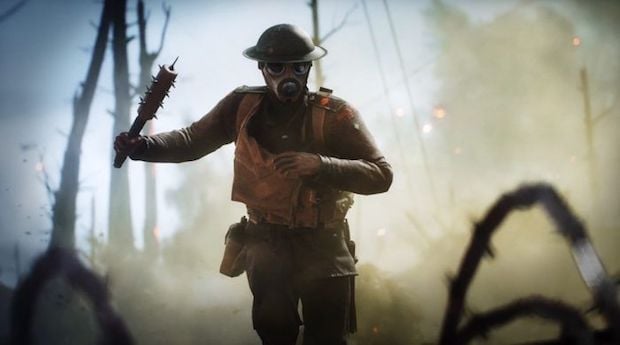 There are also some major changes to Squads including a squad mutiny option that should ensure solid leadership in the ranks.
Here is the full list of the new features:
You can customize your soldier from within the UI by selecting either the icon on Home or on Soldier
If the squad leader ignores requests for orders the leadership is transferred to another member of the squad.
When a squad member requests an order (and there is no active squad order), the requesting player is added to the want-to-be-leader queue for that squad and a 60 seconds timer starts (the timer is not reset if there are other squad members waiting in the queue already).
When the 60 seconds pass, the first member in the squad queue (the one who requested order earliest) is promoted as a squad leader. If there are other members in the queue after him, the timer is automatically reset to 60 seconds and if the new leader doesn't give orders over that period either, then the next waiting in line is promoted and so on.
If the current squad leader issues an order, then the queue for the squad is cleared.
Equal weather in Rush. Now uses same weather sequence and trigger conditions for both rounds in a match
Made the pigeon visible from a longer distance in the War Pigeon game mode
You can purchase Battlepacks in the Get Battlepacks menu
You can buy Battlepacks in the Store (Coming Soon)
You can join Custom Games from Multiplayer
The Quit button is now available at any given time when in the End of Round
Added tutorial videos describing each gamemode that can be rewatched in Quickmatch
Squad XP boost has been added, you may receive this item when opening a Battlepack
Bug Fixes
Battlefield 1 problems continue to plague Xbox One, PS4 and PC owners. And while there are a number of manual fixes out there, some problems require fixes from the developer.
The November Battlefield 1 update is chock full of bug fixes. A mind-boggling number actually. The fixes range from small tweaks to huge fixes for performance issues.
There's well over 100 fixes for Battlefield 1 problems in the November update. There are General fixes, fixes for Maps, fixes for the game's UI, tweaks to Gameplay (weapon balance, gadget balance), fixes for Weapons, fixes for Vehicles, fixes for Audio issues, fixes for the Campaign, and fixes for Server issues.
You can find a full list of bug fixes here via this PDF document.
Battlefield 1 Rental Server Program
The November Battlefield 1 update brings game's anticipated Rental Server program.
The Battlefield 1 Rental Server program allows "players to set up their own private and public Battlefield 1 servers, with control of different gameplay options to map rotations."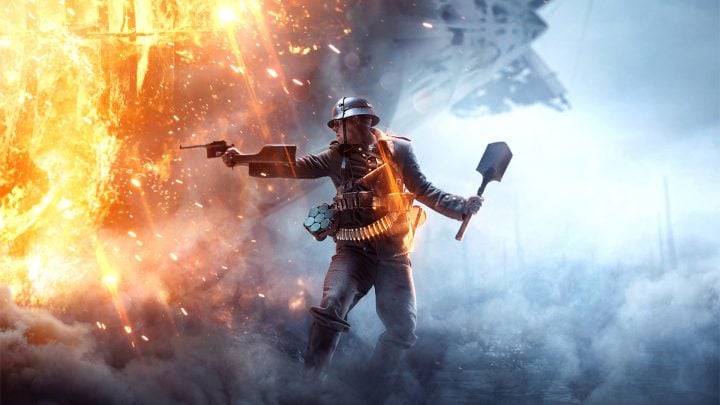 Now that the update is live, you'll be able to rent a server through the game's in-game store. Simply head to the RSP tab in the in-game store.
These rental servers will be hosted by EA itself, not third-party companies, which means there should be better support if and when you run into trouble.
For more on the Battlefield 1 Rental Server program, head to EA's website.
What's Next
EA DICE's Battlefest started on November 16th and the 12-day event features various activities, log-in rewards, a livestream, a unique Battlepack revision, community missions, and more.
There also will be at least one more Battlefield 1 update in 2016. The developer's confirmed a December Battlefield 1 update and it will be accompanied by a free DLC map.
EA DICE is currently planning to deliver the Giant's Shadow map in a December Battlefield 1 update. Those who pre-ordered Battlefield 1 will get the free map seven days before everyone else.
The December Battlefield 1 update doesn't have an official date yet but EA DICE says it plans to confirm new Giant's Shadow details soon. Be on the lookout for new release details as we push deeper into the month.
The spectator mode will be available with the upcoming patch: the one after Fall Update. DICE is already working on it. No ETA yet #BF1 pic.twitter.com/Me2UkQcFY5

— Battlefield Bulletin (@BFBulletin) November 15, 2016
We also could see the arrival of the long-awaited Spectator mode EA DICE promised to Battlefield 1 owners earlier this year.
On top of all that, we expect next month's update to deliver additional bug fixes and tweaks to the game. EA DICE is already investigating the performance issues on the PS4 and PS4 and it's also looking into issues with explosives in the HUD.
5 Reasons to Buy the Battlefield 1 Premium Pass & 3 to Wait
Buy It If You Want the Battlefield 1 DLC ASAP
If you know you'll want access to Battlefield 1 DLC as soon as its released for your platform you'll want to think about picking up the Battlefield 1 Premium Pass right now.
The Battlefield 1 Premium Pass comes with several perks, but the best one might be the early access you get to the game's downloadable content.
If you're a Premium Pass holder, you'll get the game's three remaining expansion packs two weeks before non-Premium Pass holders.
If you want to get a bit of a head start on learning the new weapons, new classes, new modes, and new maps, the Premium Pass is the route you'll probably want to take.