Official iPhone 6s Battery Case Releases
For the longest time, companies like Mophie have dominated the iPhone battery case market, but Apple has released its own official iPhone 6s battery case, and it's called the Smart Battery Case.
We've reviewed a lot of iPhone battery cases over the years, and it's quite an important accessory to have for many iPhone owners who use their devices religiously throughout the day.
We recently named the Anker Ultra Slim Extended Battery Case as the best iPhone 6s battery case, but there's a new guy in town now, and it looks to offer a better experience than what the third-party manufacturers can.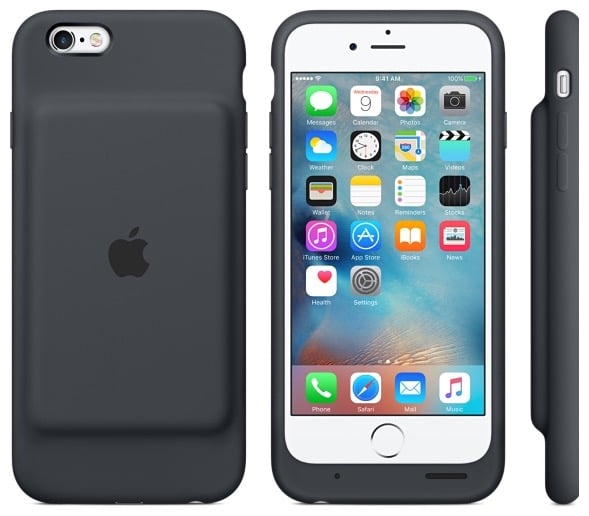 Apple's official Smart Battery Case for the iPhone 6s (it can also work with the iPhone 6) looks to be a much more refined product than what's offered by the third-party folks. The case uses the same soft-touch silicon material that's used on their iPhone case, but the major difference is that there's a rectangle-shaped block protruding from the back just slightly. That's the extra battery that Apple claims will boost your iPhone's battery life to 25 hours total.
It's a lot easier to put your iPhone in the case, thanks to the flexibility at the top that allows you to bend back the silicon and slide your iPhone right in — certainly better than most battery cases that come in two pieces in order to install your device.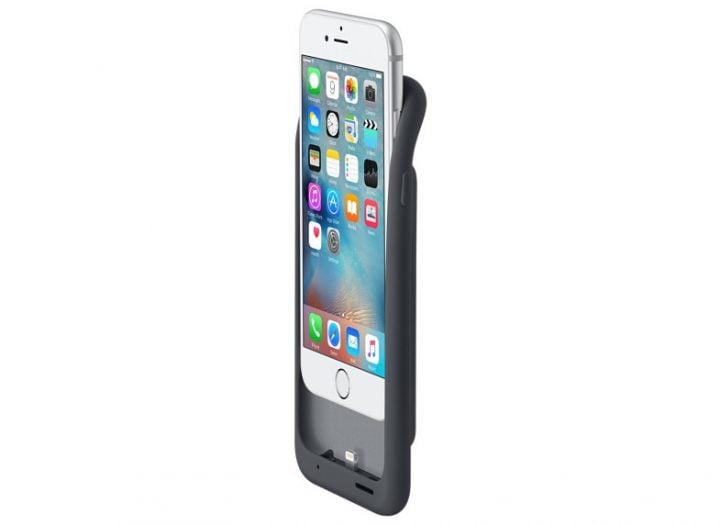 However, the best part about the battery case is that it uses Apple's own Lightning connector to charge up the case, rather than microUSB that most third-party battery cases use. Plus, there's no on and off switch, as the case smartly decides when it needs to charge up your iPhone, and you'll even receive a second battery meter on the lock screen and Notification Center, letting you know how much juice the case has left independent from your iPhone's battery level.
The Smart Battery Case costs $100, which is actually a reasonable price for a product like this, but it only comes in either black or white, so choose wisely!
6 Great iPhone 6 Battery Cases
i-Blason External Battery Case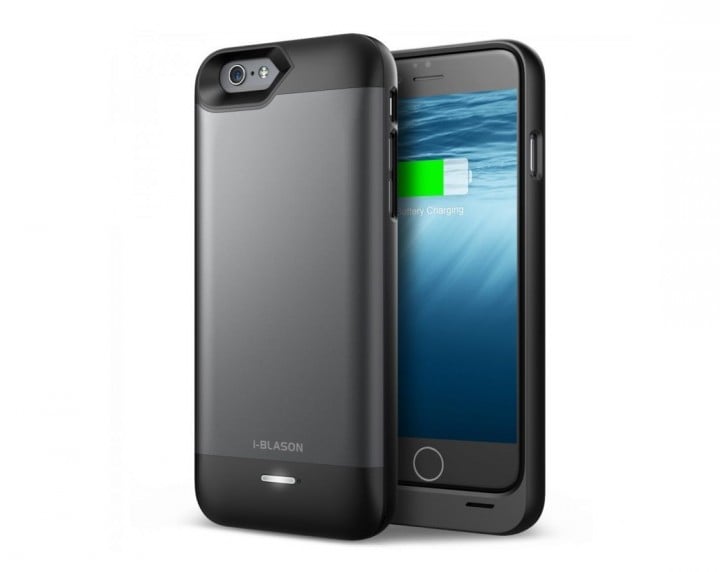 Only a few popular brands have a battery case for the iPhone 6 at the moment, and the first one you should look at is the i-Blason Unity Power Battery Case. This ultra-sleek and flexible case will add valuable protection, and 3,200 mAh of battery life to your new iPhone 6. It features a soft inner case, and a hard polycarbonate shell on the outer front and back for durability, yet remains somewhat thin given the massive increase in battery life.
3,200 mAh should give users a good 3 days of usage out of their smartphone. It won't ship until a little later this month and is priced quite high at $79.99, but is certainly for it for those in need.
i-Blason iPhone 6 Battery Case - Order for $79.99

As an Amazon Associate I earn from qualifying purchases.